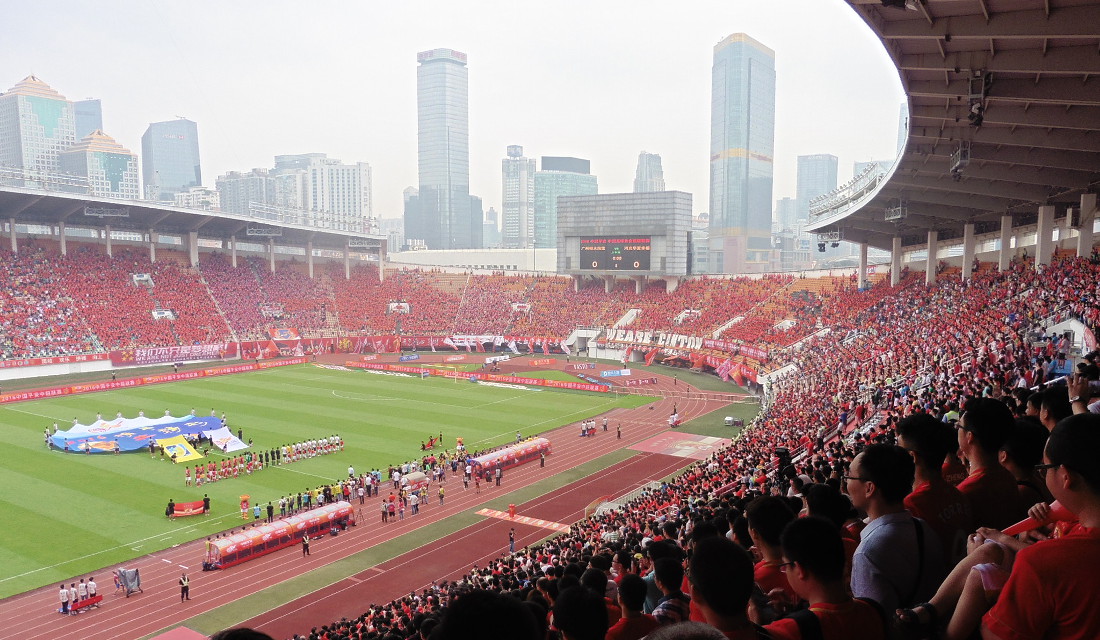 Key facts
Club: Guangzhou Evergrande | Opening: 1987 | Capacity: 60,000 seats
History and description
Tianhe Stadium got built by the the city of Guangzhou and province of Guangdong to serve as the principal venue of the 6th National Games.
Construction of the stadium began in 1984 and it opened three years later in 1987.
Tianhe Stadium was the host of the final of the first women's World Cup in 1991. It furthermore served as the principal venue of the 2010 Asian Games.
In 2020, Guangzhou Evergrande started the construction of a new stadium in the south of the city with a capacity of 100,000 seats. The stadium is expected to be completed by the end of 2022.
How to get to Tianhe Stadium
Tianhe Stadium is located in the Tianhe area in the east of Guangzhou. The Tianhe area is also where Guangzhou's financial and commercial district is located.
The stadium is easily reached by public transport as there are various metro stops in the vicinity of the stadium.
The first option is taking metro line 1 to station Tianhe Sports Center. Metro line 1 crosses right through Guangzhou's city centre and runs along most touristic sites.
Alternatively, catch metro line 3 to either Linhexi or Tiyu Xilu station. Line 3 connects, for example, with the airport and the coach terminal.
Finally, you can take the APM train to station South Sports Center, though the APM is solely useful for local transport around the business district.
Tianhe Stadium furthermore lies at short walking distance of Guangzhou East Railway Station, which has direct service to Hong Kong. Guangzhou's other main railway stations, the Main and South rail stations, lie further away – 8 and 22 kilometres respectively.
Address: 267号-307号, Tianhe Zhijie, Guangzhou
Photos of Tianhe Stadium
Relevant Internet links
Gzevergrandefc.com – Official website of Guangzhou Evergrande FC.
Qzmtr.com – Information on the Guangzhou metro system.