Belgrade is all about the top two: Red Star and Partizan. Few other clubs can match the atmosphere fans of these two can create, culminating in the local derby. Down the league, it's a completely different picture with mostly tiny grounds, but there is enough around for the real football fan to enjoy.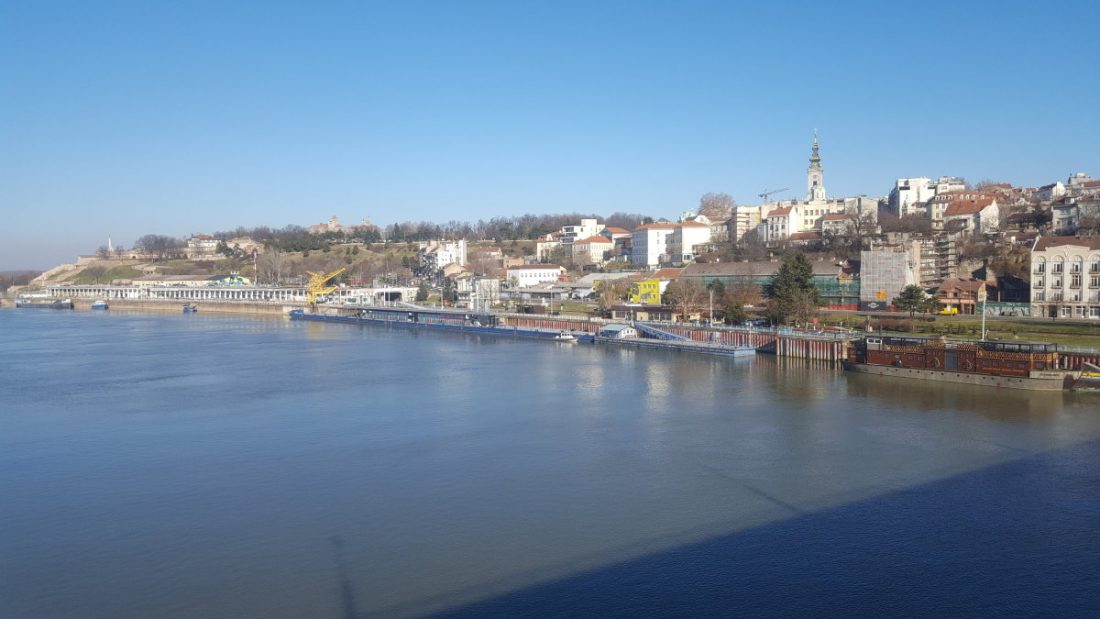 Belgrade Football – in numbers
No. of major clubs in Belgrade*: 7
Average stadium capacity: 19,001
Largest stadium: Stadion Crvena Zvezda (53,000 seats)
Smallest stadium: Stadion Vozdovac (5,200 seats)
Inhabitants Belgrade: 1.17 mln
Inhabitants per club: 167,000
Inhabitants per stadium seat: 8.8
* Clubs in the top division or that have regularly played in the highest division in the past.
---
Which stadiums to pick
Make sure you catch at least a match of one of the top two: Red Star or Partizan. Both are in a league of their own, and even though attendances can be low at low-profile matches, there will always be a significant group of fanatic fans providing a stellar atmosphere.
Belgrade's third team, OFK, has gone through some difficult times lately but the classic Eastern European bowl design of its Stadion Omladinski still has a lot of charm. Zemun's Stadion Zemun has similar characteristics.
The other grounds are rather modest, and there are many more alike in Belgrade in the second and third tier. Stadion Vozdovac stands out though as it is modern, but most of all because it got built on top of a shopping mall.
---
Belgrade Stadiums
---
Club: FK Crvena Zvezda (Red Star) | Opening: 1963 | Capacity: 53,000 seats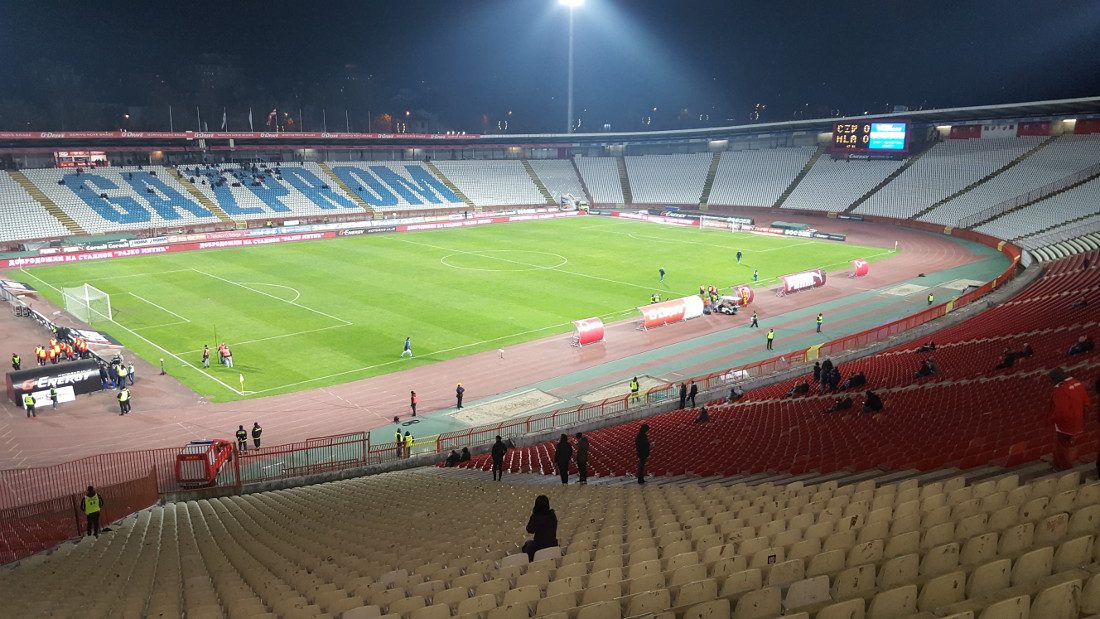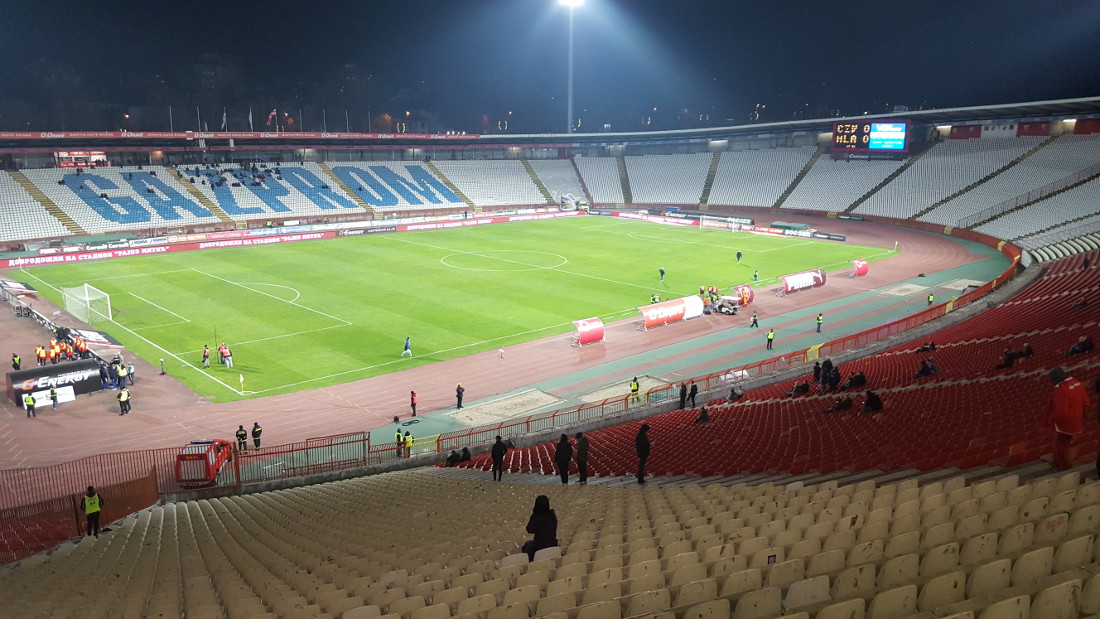 ---
Club: FK Partizan | Opening: 1949 | Capacity: 32,710

---
Stadion Omladinski
Club: OFK Beograd | Opening: 1957 | Capacity: 19,100 seats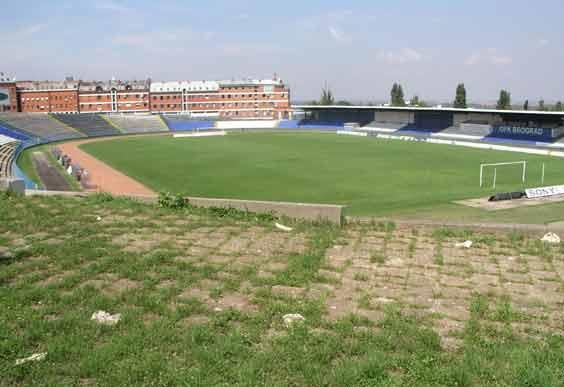 ---
Belgrade football – getting around
Belgrade does not have a metro, but instead a rather extensive tram system. That said, the two major stadiums of Red Star and Partizan are just about at walking distance from Belgrade's city centre.
Most of the other stadiums are spread across the south with trams connecting, though Stadion Vozdovac requires a 15-minute walk on top (or catch a bus straightaway to the stadium).
OFK's Stadion Omladinski in the east is about just at walking distance from the city centre too, or an easy tram ride away. Stadion Zemun is the only one on the west bank of Belgrade in the "New Belgrade" part of the city, and requires a bus ride.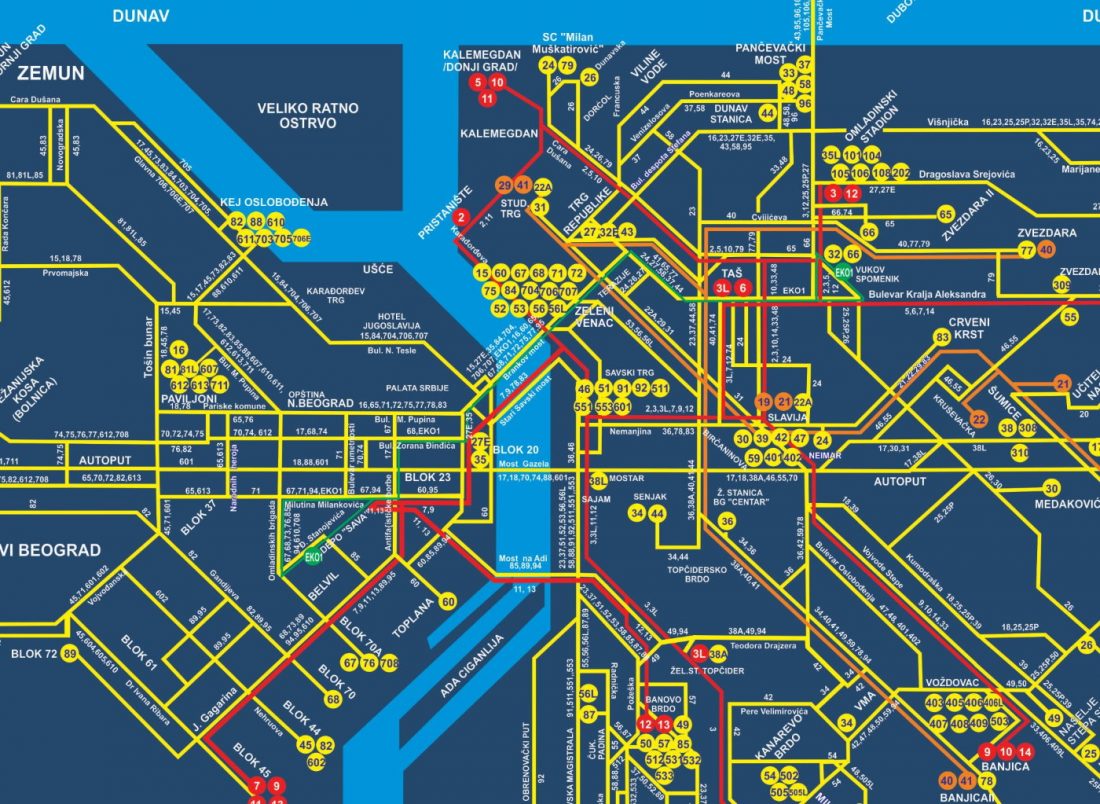 ---
Stadion Zemun
Club: FK Zemun | Opening: 1962 | Capacity: 10,000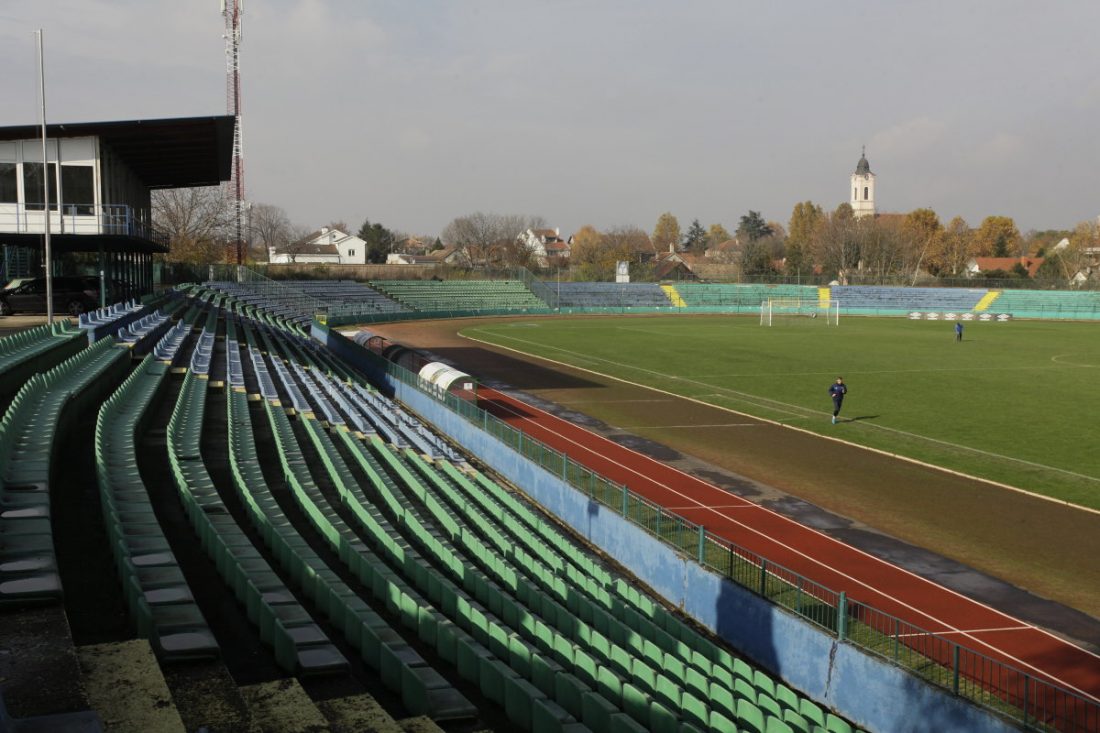 ---
Club: FK Cukaricki | Opening: 1969 | Capacity: 7,000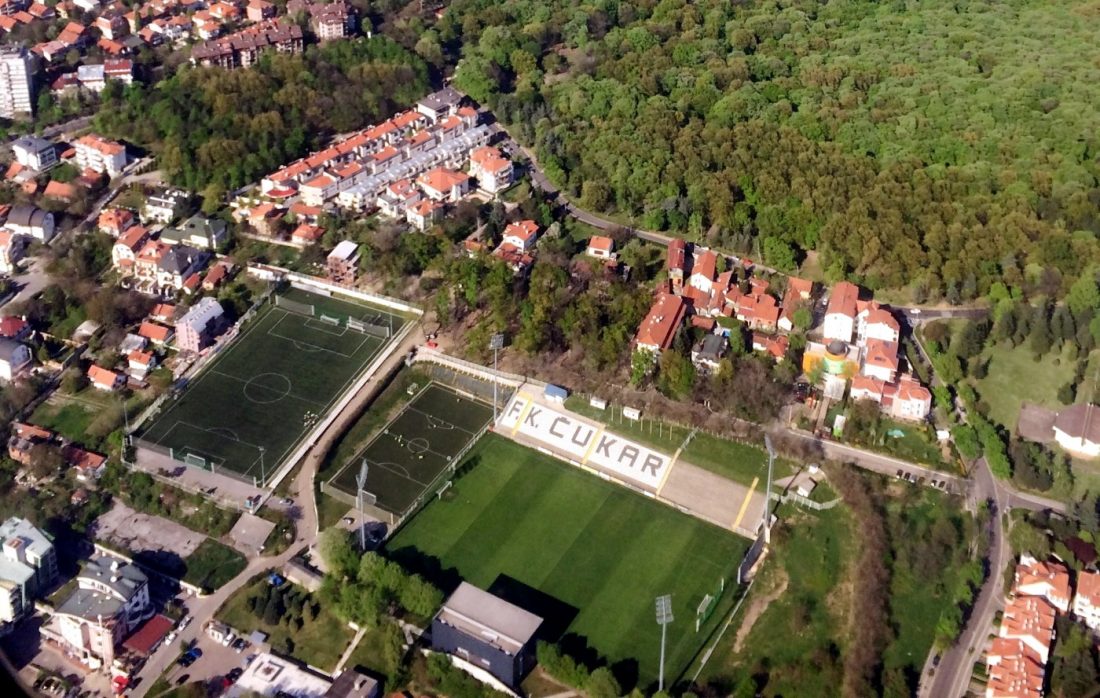 ---
Club: FK Vozdovac | Opening: 2013 | Capacity: 5,200 seats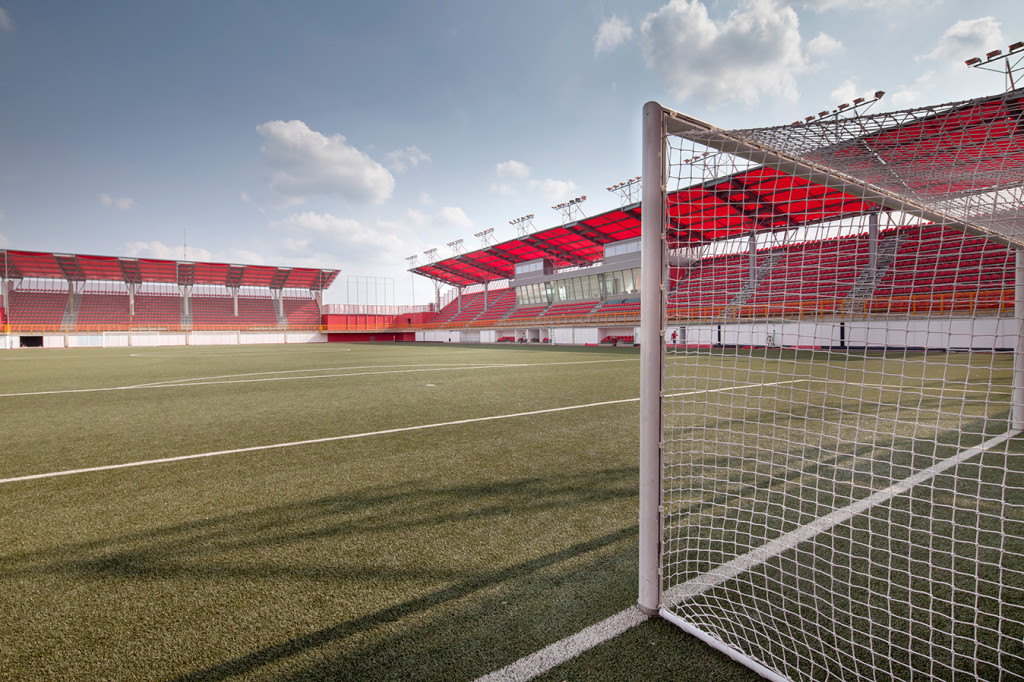 ---
Belgrade football – eat, drink & sleep
Most of the stadiums in the south of the city, including Stadion Crvena Zvezda and Stadion Partizana, lie in pleasant leafy residential neighbourhoods, though with little around in terms of eating and drinking apart from the odd local eatery.
Eating, drinking, and sleeping is very much concentrated in Belgrade's city centre and across the bridge in New Belgrade so those are the areas you'd want to stay in. For convenience in terms of transport connections it may help to pick something in the southern part of the centre.
---
Stadion Kralj Petar Prvi
Club: FK Rad | Opening: 1977 | Capacity: 6,000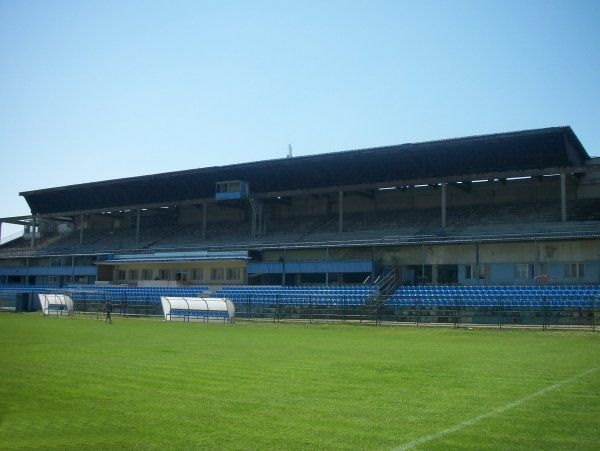 ---