Perhaps lacking a bit of edge now that AEK and Panathinaikos both play at the soulless Olympic Stadium, but there's still a lot to like about Athens football. Close to ten stadiums, great atmosphere, in a city full of culture.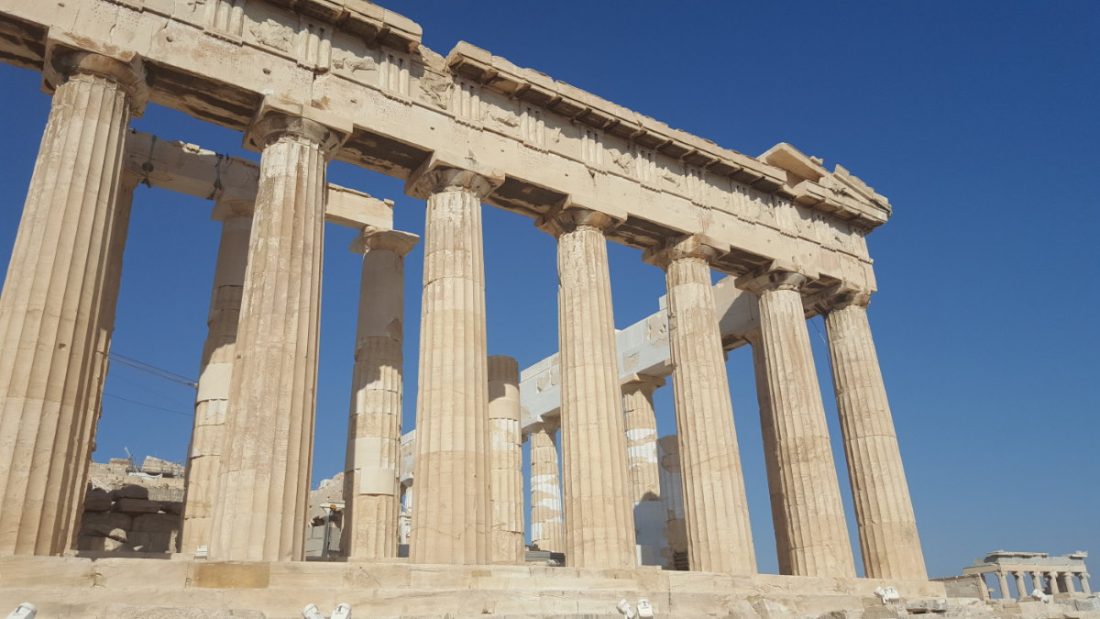 Athens Football – in numbers
No. of major clubs in Greater Athens: 7
No. of major clubs in Athens Urban Area: 8
Average stadium capacity: 21,678
Largest stadium: OAKA Stadium (69,918 seats)
Smallest stadium: Neapoli Stadium (5,500)
Inhabitants Athens Metro Area: 3.09 mln
Inhabitants per club: 386,250
Inhabitants per stadium seat: 20
---
Greater Athens Stadiums
---
Club: AEK & Panathinaikos | Opening: 1982 | Capacity: 69,918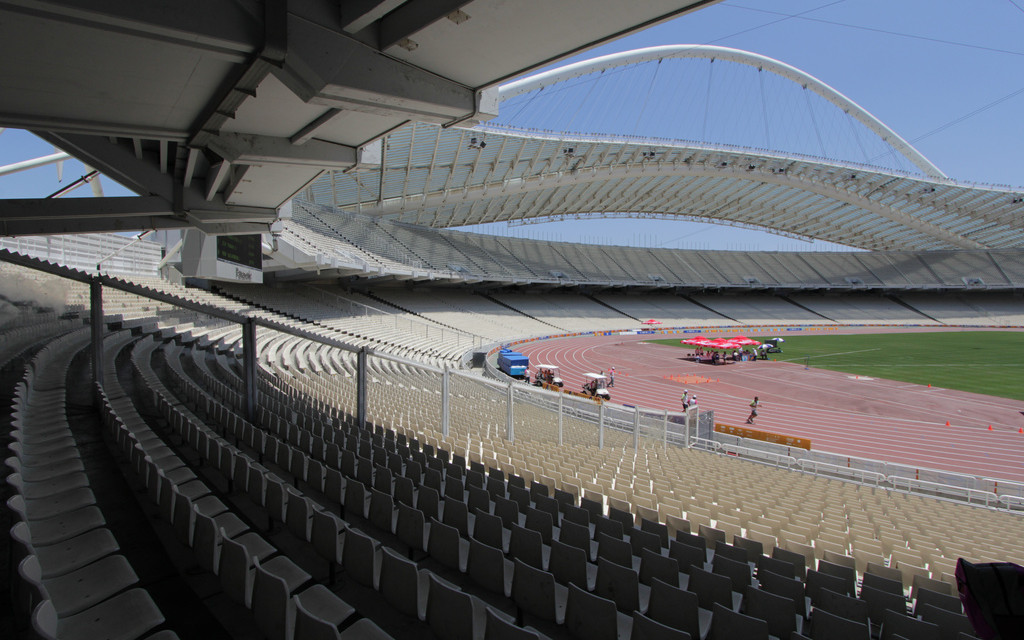 ---
Club: none | Opening: 1922 | Capacity: 16,003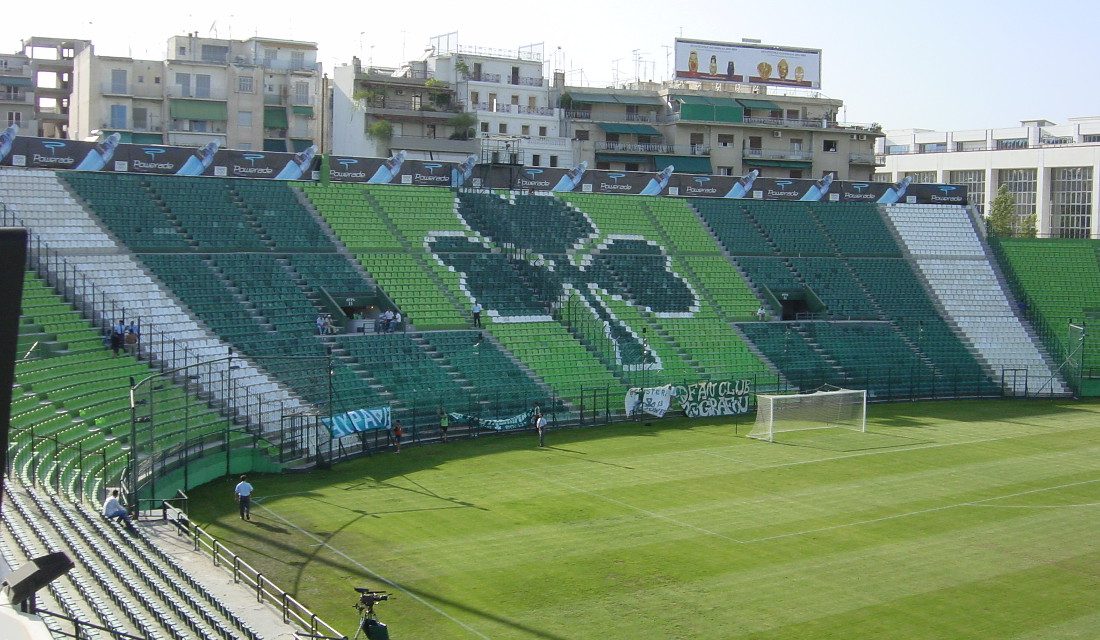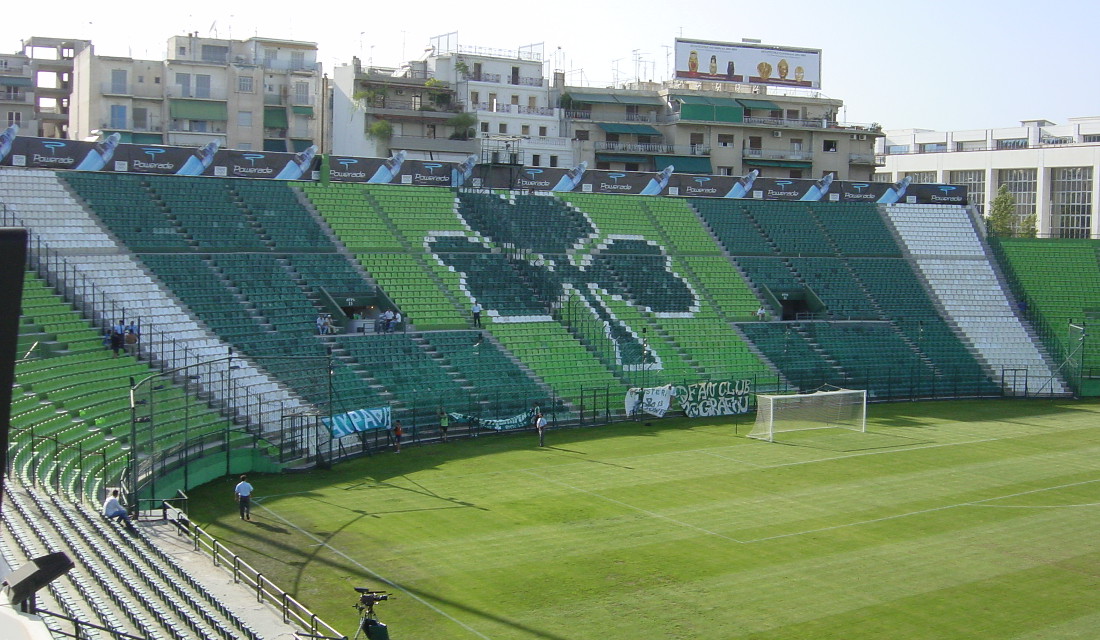 ---
Club: Panionios | Opening: 1939 | Capacity: 11,700 seats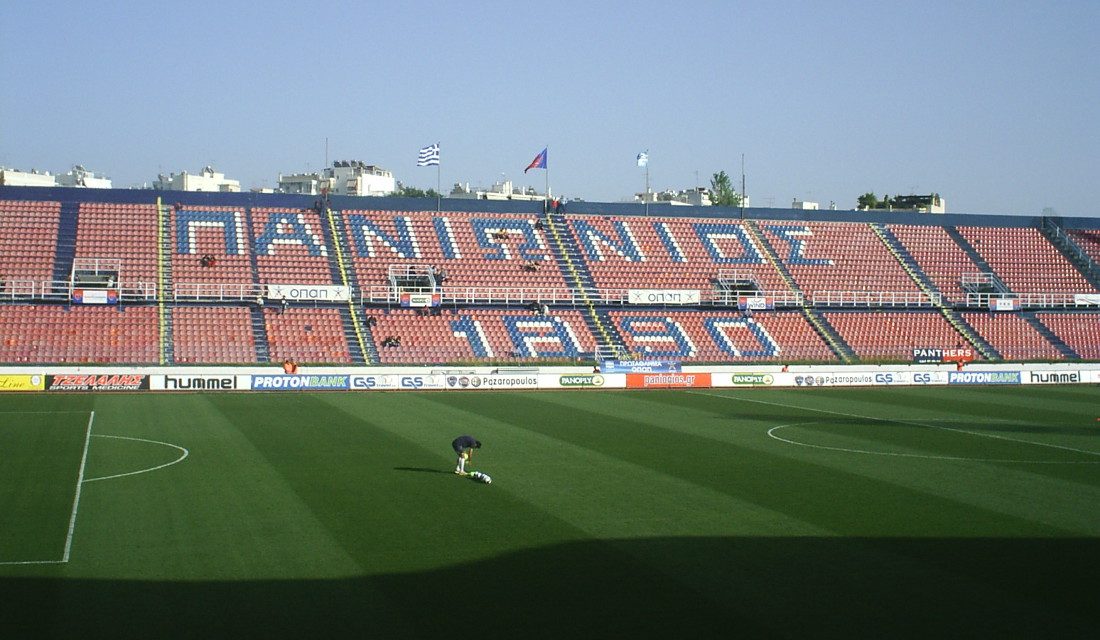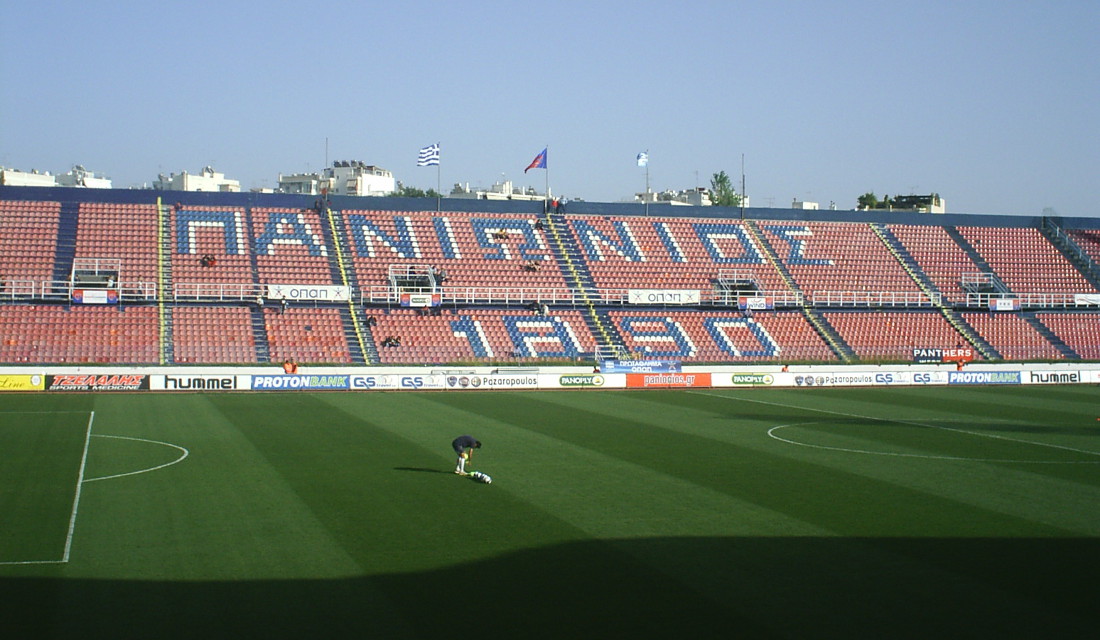 ---
Athens football – getting around
It is easy to navigate Athens by metro, and of great help that six out of eight stadiums as well as the not-in-use Apostolos Nikolaidis and under-construction Agia Sofia Stadium are within a 15-minute walk of a metro station.
One of the exceptions, Nea Smyrni Stadium, is on one of the few tram lines so rather easy to reach as well, which leaves only the small Neapoli Stadium that requires a slightly more adventurous bus ride.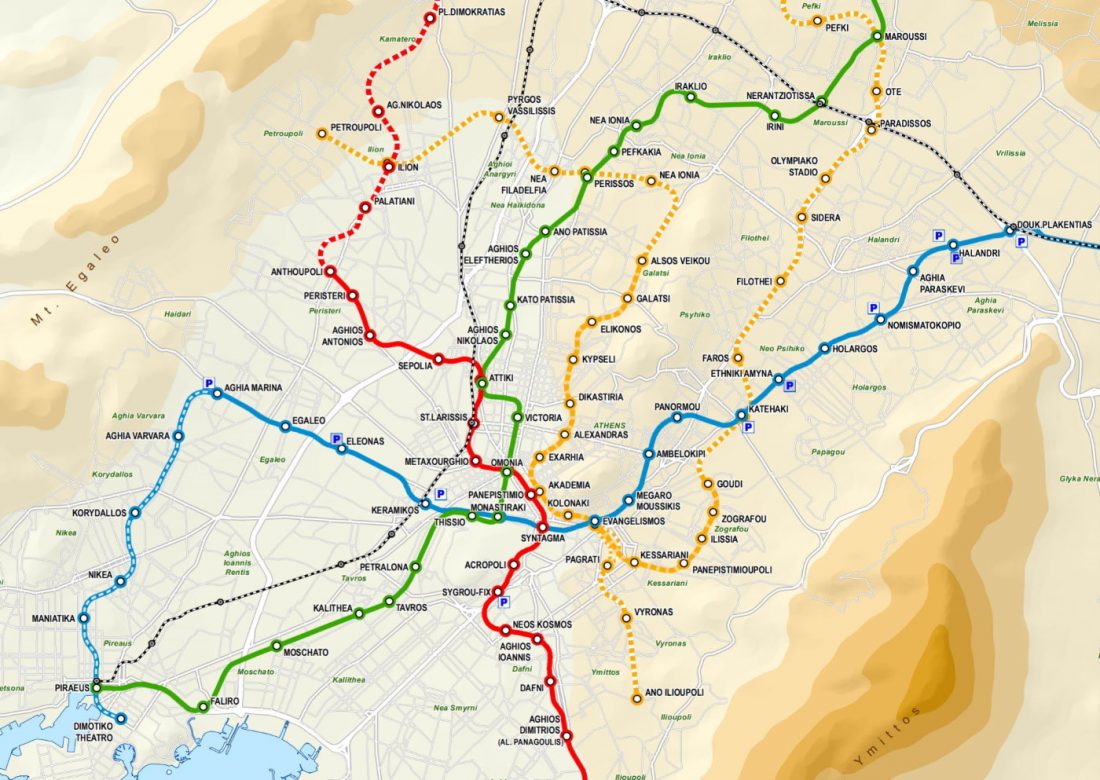 ---
Georgios Kamaras Stadium
Club: Apollon Smyrnis | Opening: 1948 | Capacity: 14,000
---
Club: Atromitos | Opening: 1947 | Capacity: 8,969 seats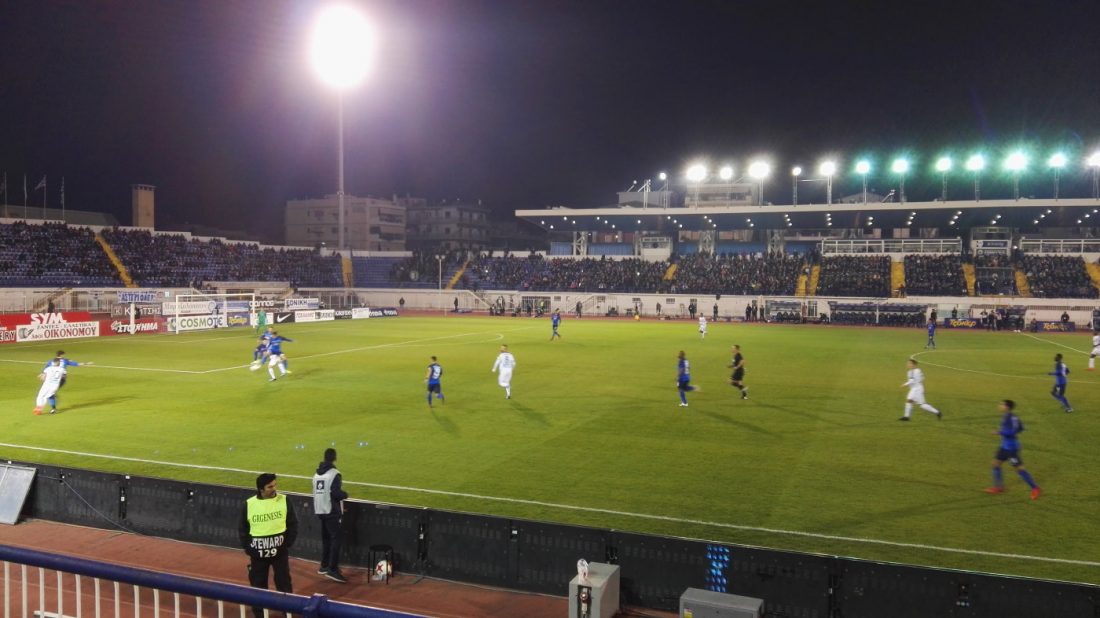 ---
Stavros Mavrothalassitis Stadium
Club: Egaleo | Opening: | Capacity: 14,000 seats
---
Neapoli Stadium
Club: Ionikos | Opening: 1965 | Capacity: 5,500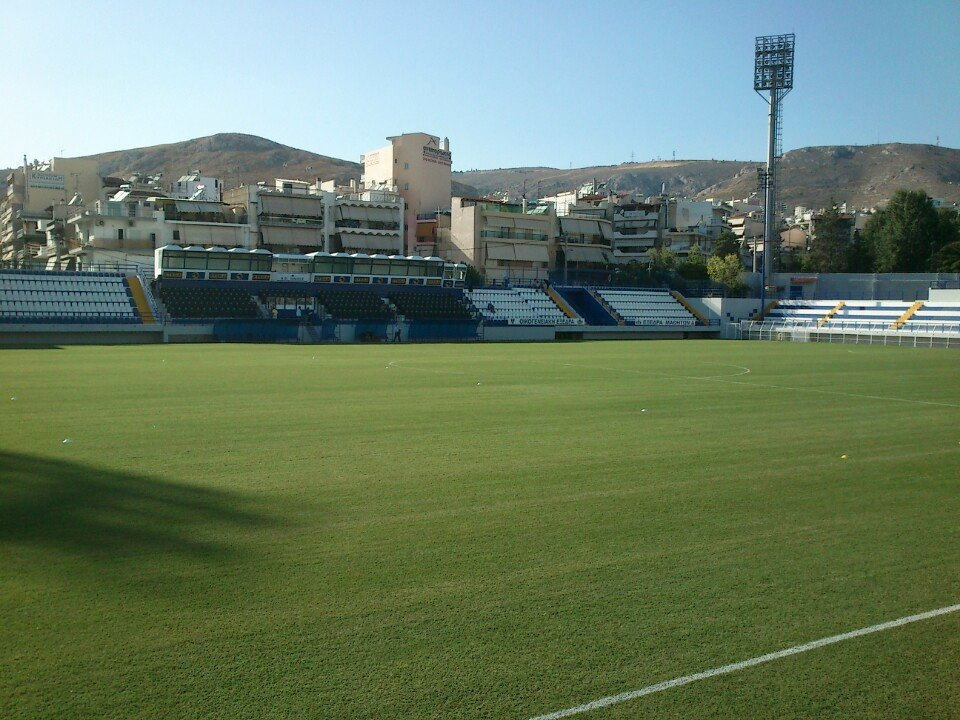 ---
Athens football – eat, drink & sleep
None of the stadiums lies in or close to one of the popular tourist areas, which isn't much of a concern as most major stadiums are easy to reach by metro.
That said, if you do wish to stay close for a particular reason, there are a few good hotels near the majors stadiums: OAKA Stadium and Karaiskakis Stadium. Otherwise, apartment rentals are your best bet.
Most people will eat and drink in central Athens, but there are also plenty of options near Karaiskakis, which is also the place to catch the ferry from to one of the nearby islands. The area around Georgios Kamaris Stadium and the future Agia Sofia Stadium is rather pleasant as well. But also in the western suburbs like Peristeri or near Nea Smyrni there are plenty of places to eat and drink.
---
Athens Urban Area Stadiums
---
Club: Olympiakos | Opening: 2004 | Capacity: 33,334 seats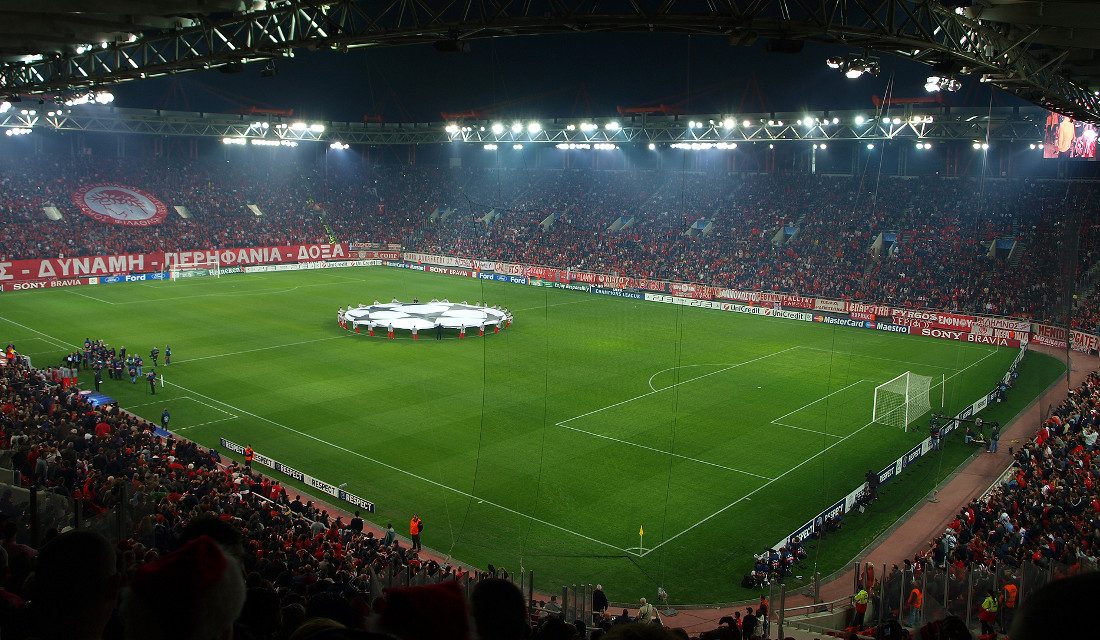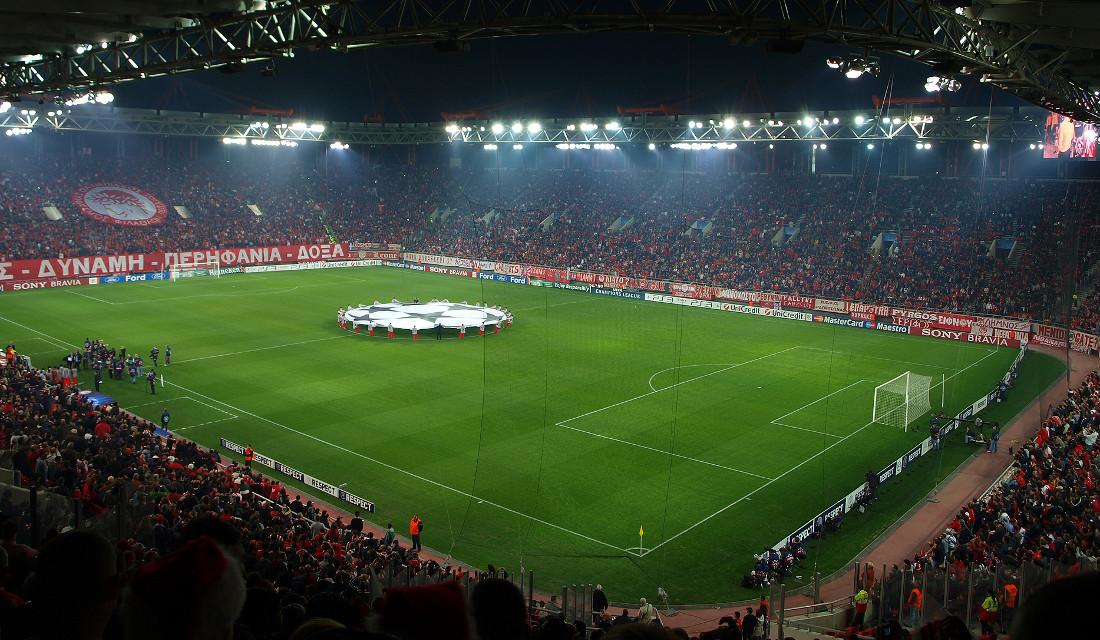 ---
---
Photo credits: Χρήστης:Up2TheStage