Sao Paulo boasts four of Brazil's five most successful teams making it the undisputed football powerhouse of Brazil. While it lacks a centerpiece stadium like Rio's Maracana, it makes it more than up in depth.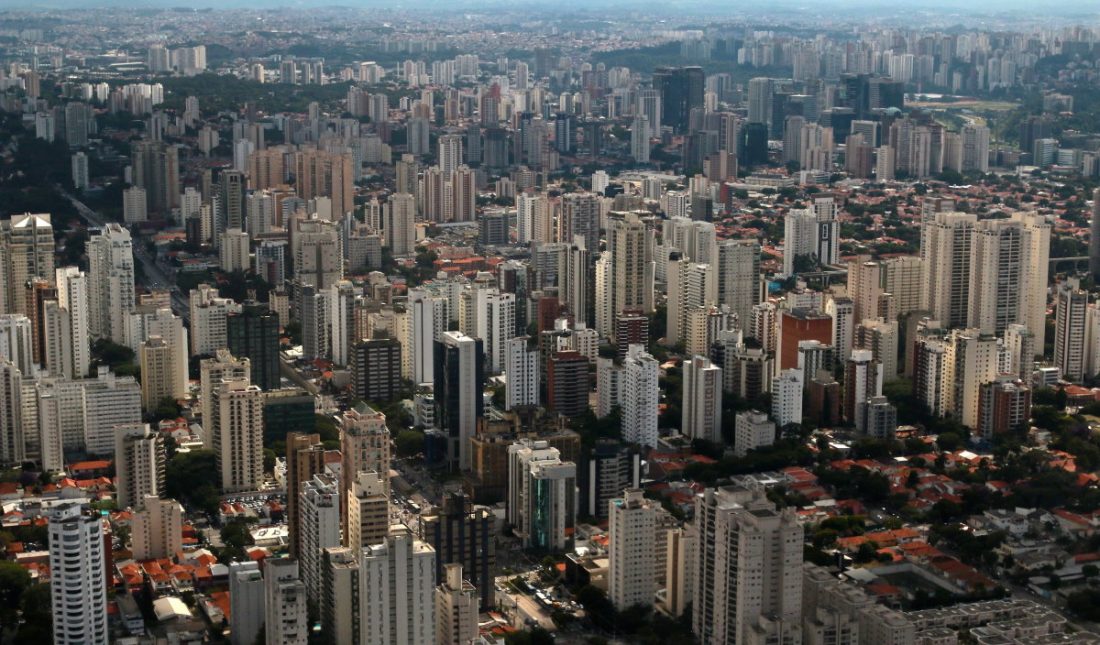 Sao Paulo Football – in numbers
No. of major clubs in Greater Sao Paulo: 6
No. of major clubs in Sao Paulo Extended Metro: 12
Average stadium capacity Greater Sao Paulo (excl. Pacaembu): 39,864
Largest stadium: Estadio do Morumbi (77,011)
Smallest stadium: Estadio Anacleto Campanella (16,744)
Inhabitants Greater Sao Paulo: 23.5 mln
Inhabitants per club: 3.9 mln
Inhabitants per stadium seat (excl. Pacaembu): 98
---
Greater Sao Paulo Stadiums
---
Club: Sao Paulo | Opening: 1960 | Capacity: 77,011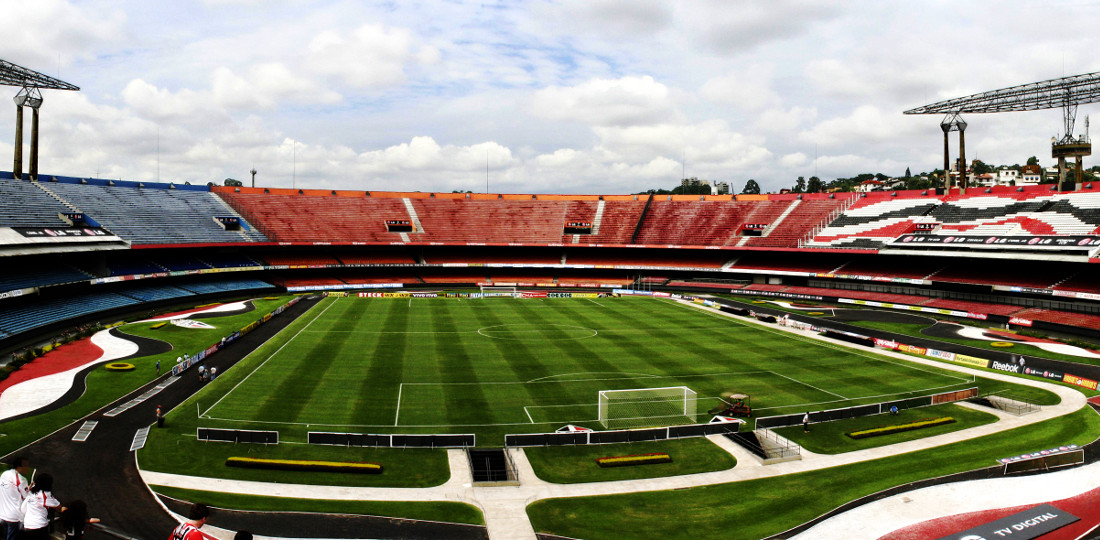 ---
Club: Corinthians| Opening: 2014 | Capacity: 48,000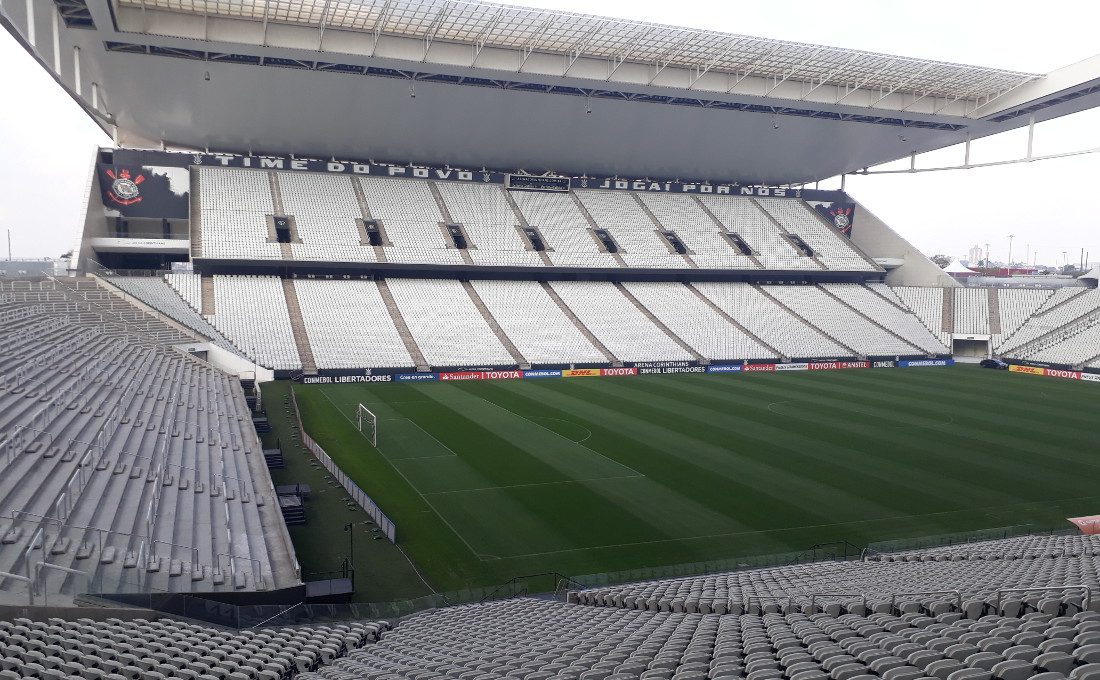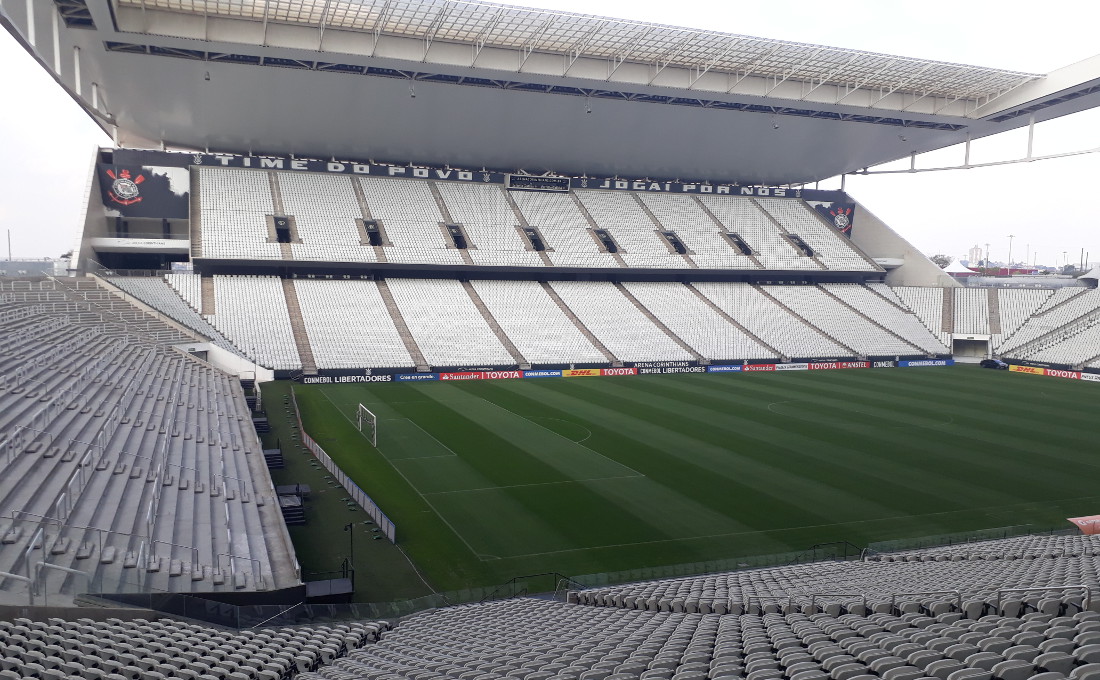 ---
Club: Palmeiras| Opening: 2014 | Capacity: 43,600 seats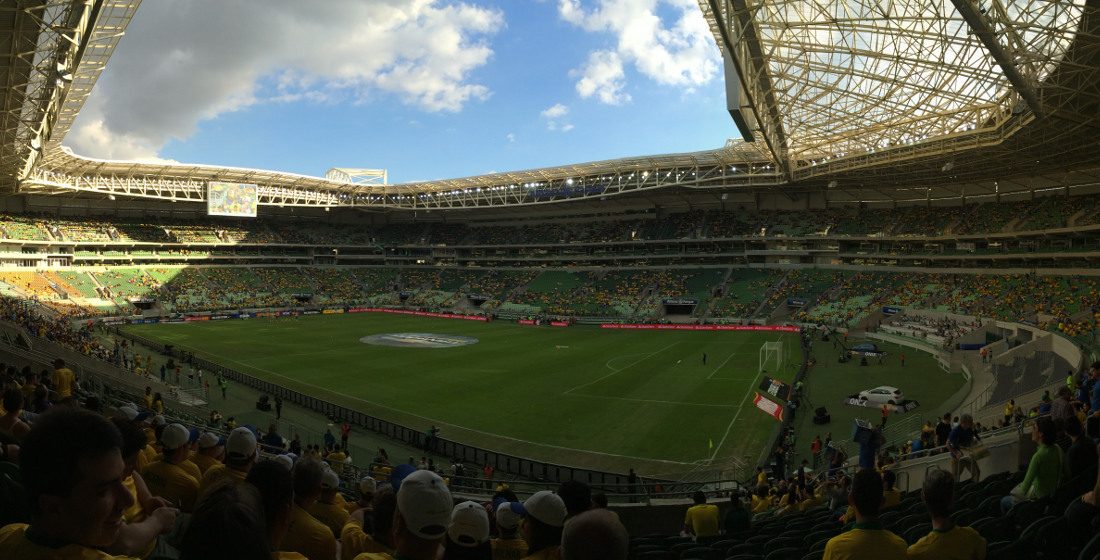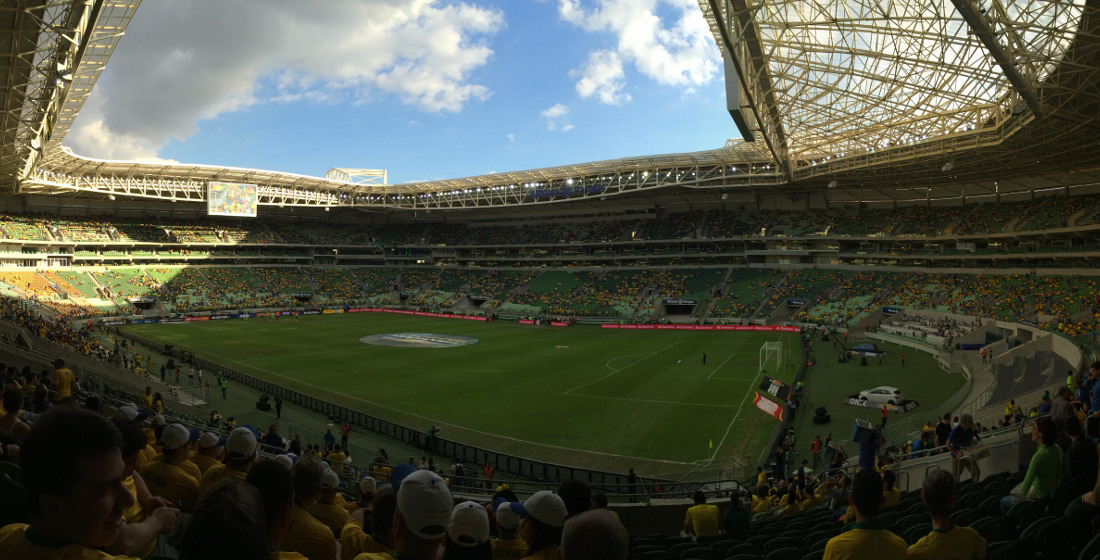 ---
Sao Paulo football – getting around
Sao Paulo's extensive metro system helps you get to pretty much all major stadiums with at most a 15-minute walk or short taxi ride on top. Just the Arena Barueri and Estadio Anacleto Campanella require a bit of a trek with a combination of train and 30-minute walk or taxi, though it's perhaps more convenient to take a taxi all the way.
If you're deciding to venture out of Sao Paulo, Santos is likely the first on your mind, though Campinas is an interesting destination as well. Both have regular bus service from Sao Paulo and all three stadiums are a short taxi ride away from the bus terminal.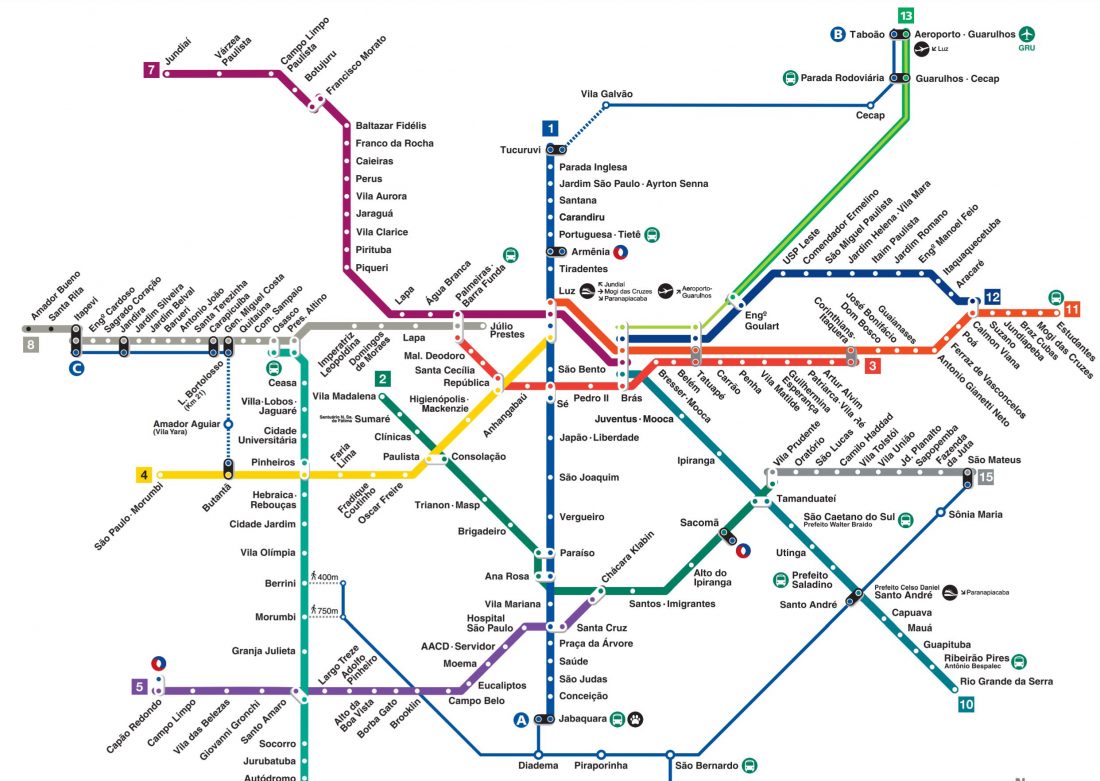 ---
Club: none| Opening: 1940 | Capacity: 40,199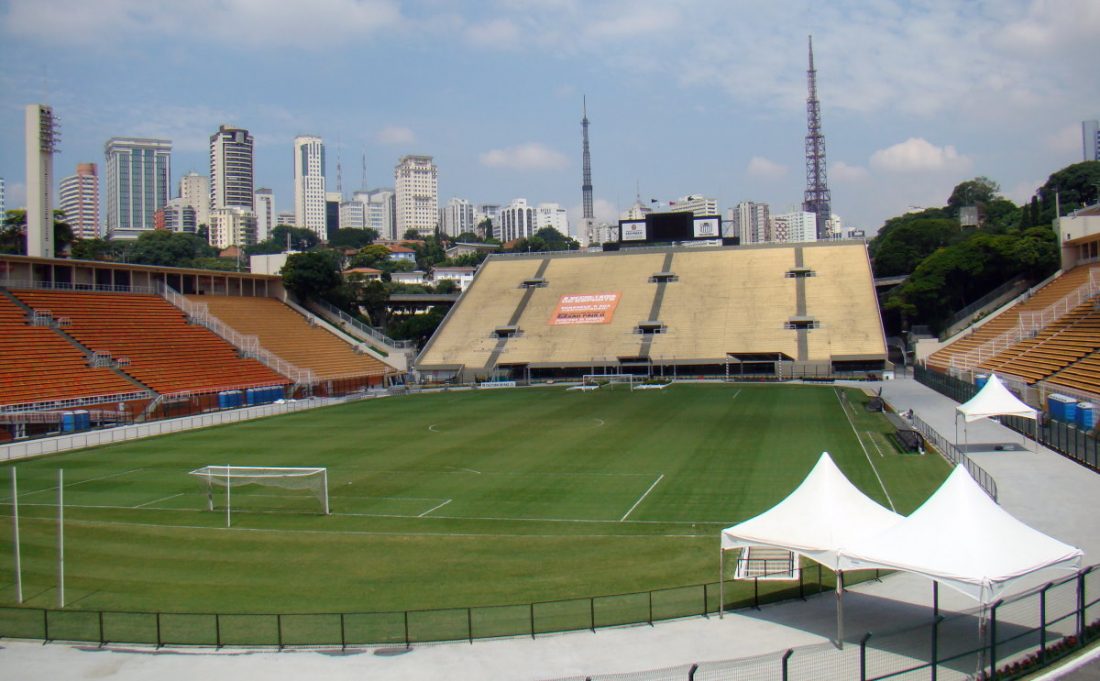 ---
Estadio do Caninde
Club: Portuguesa | Opening: 1956 | Capacity: 22,375 seats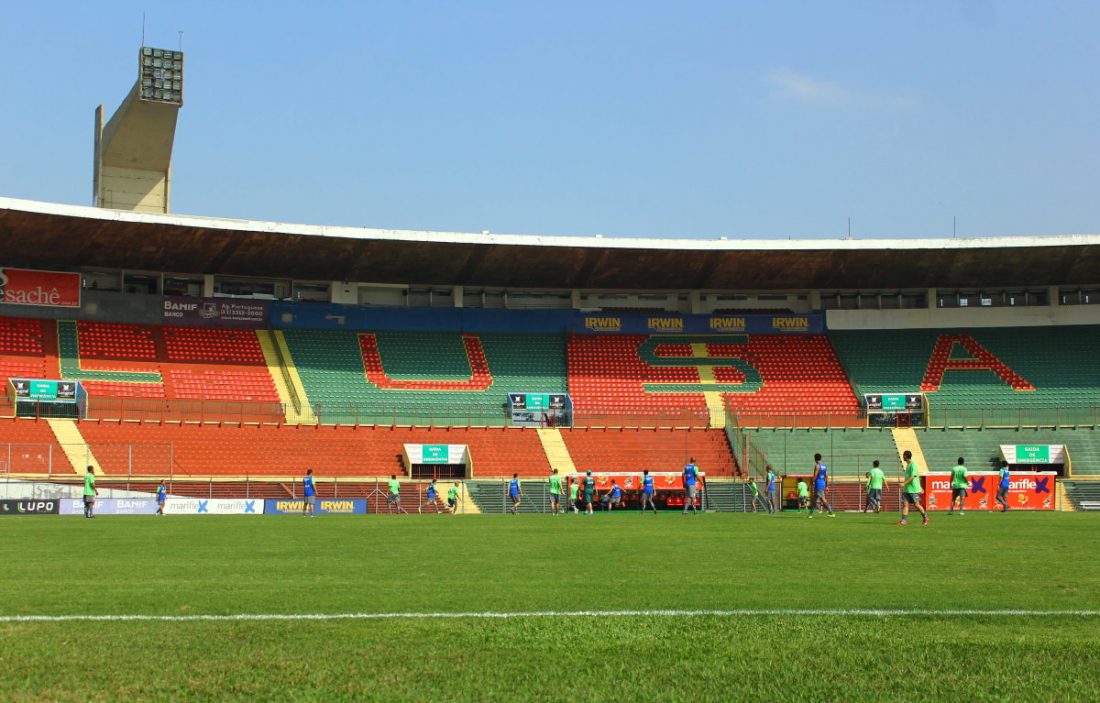 ---
Arena Barueri
Club: Oeste | Opening: 2007 | Capacity: 31,452 seats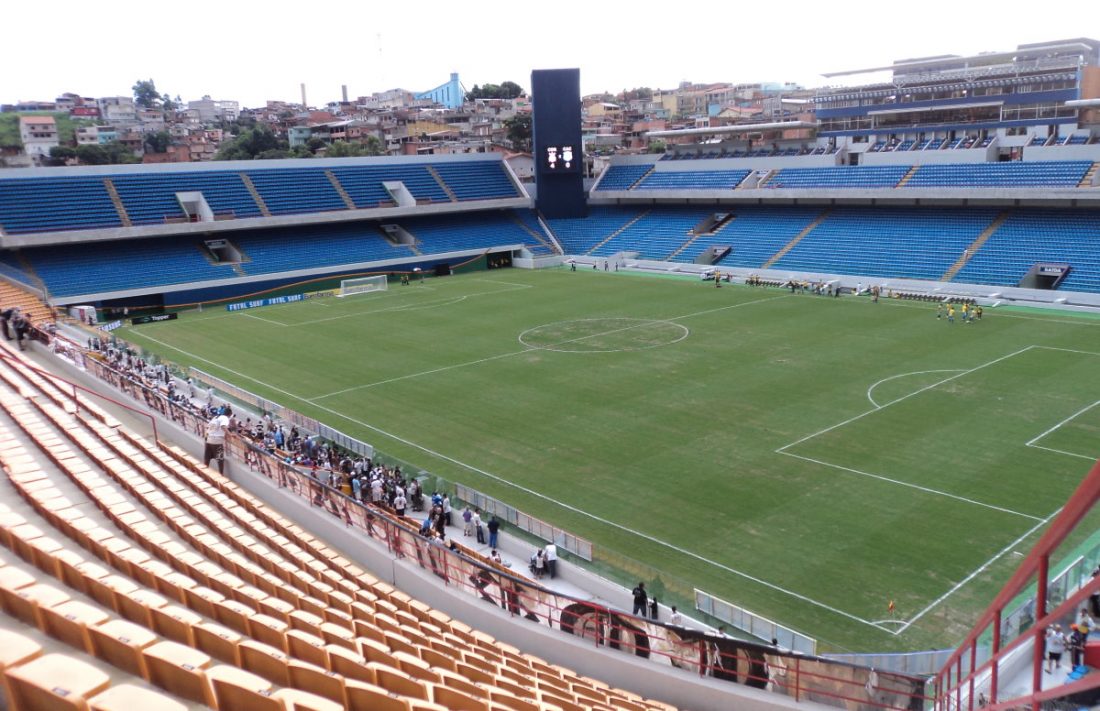 ---
Sao Paulo football – eat, drink & sleep
Most of Sao Paulo's major stadiums lie in relatively well-off areas with the exception of the Arena Corinthians, though none in places with a lot of places to eat, drink, or stay.
You'll therefore likely get more out of your stay if you're staying in one of the popular areas around the Avenida Paulista and further south-west like Itaim Bibi and use a taxi or metro to get you to the match.
---
Estadio Anacleto Campanella
Club: Sao Caetano | Opening: 1955 | Capacity: 16,744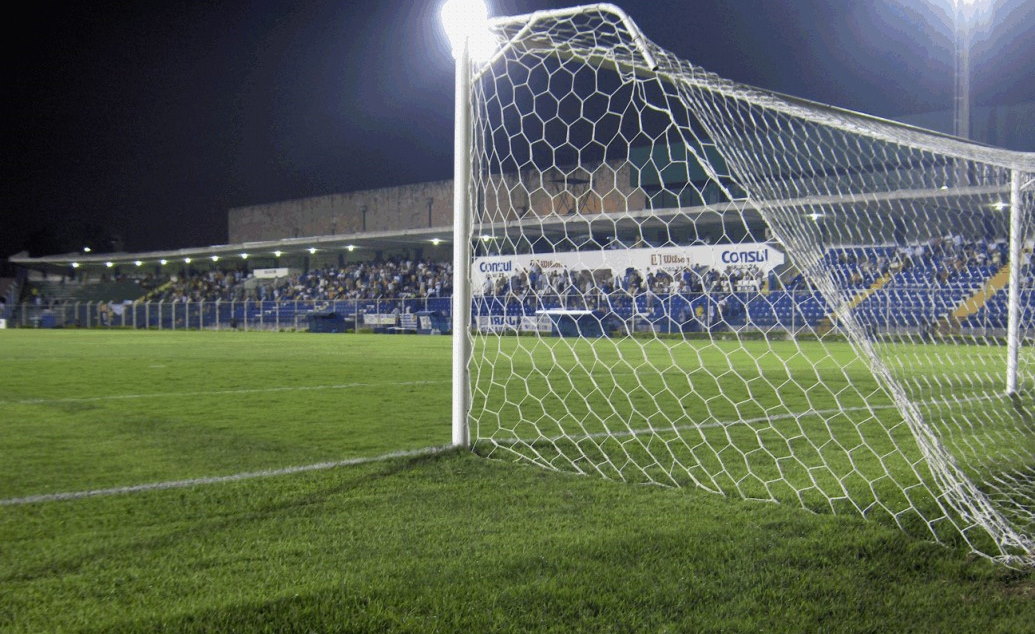 ---
Sao Paulo Extended Metro Stadiums
---
Club: Santos | Opening: 1916 | Capacity: 15,800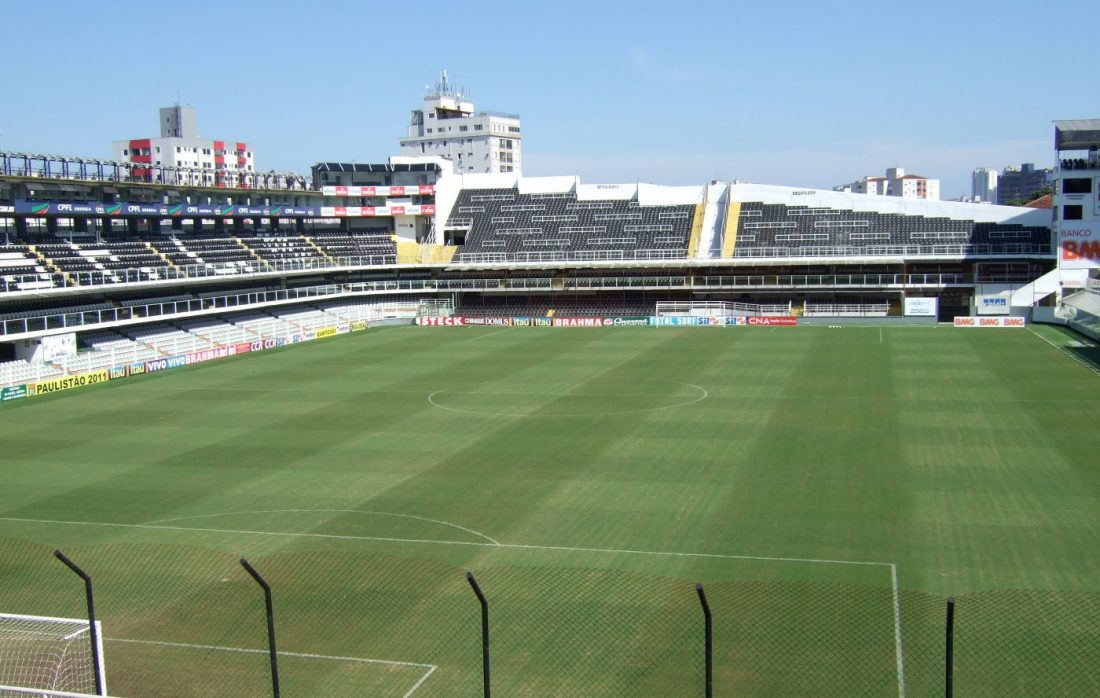 ---
Estadio Moises Lucarelli
Club: Ponte Preta | Opening: 1948 | Capacity: 19,728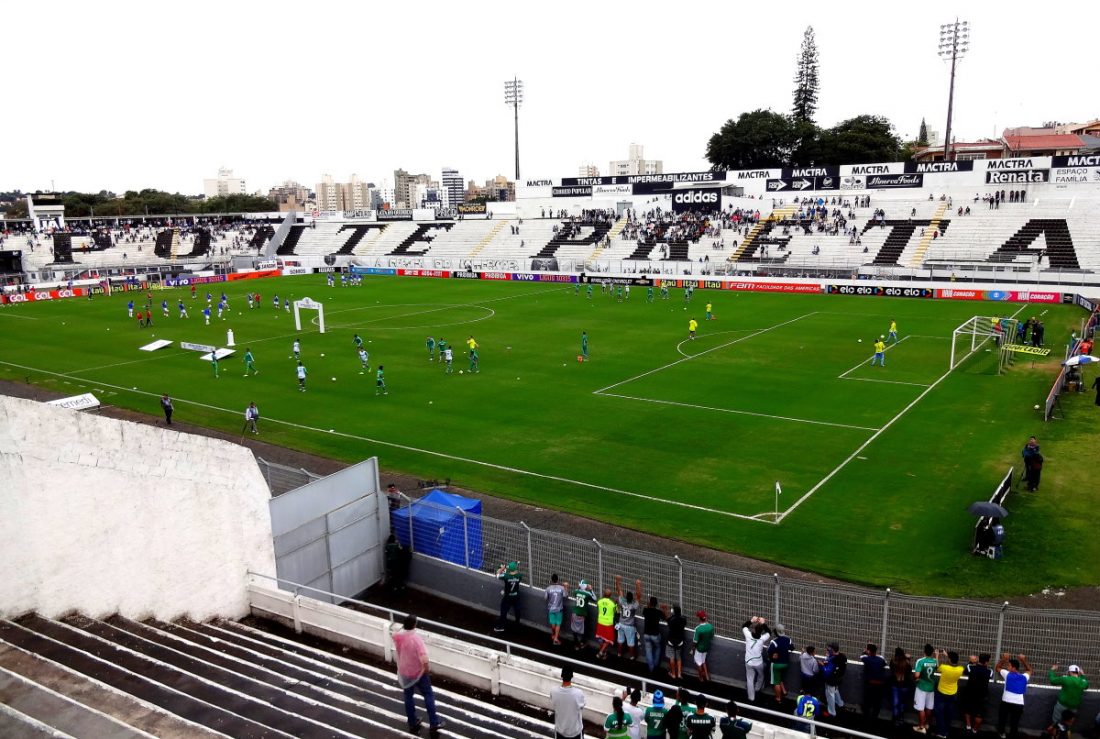 ---
Estadio Brinco de Ouro
Club: Guarani | Opening: 1953 | Capacity: 29,130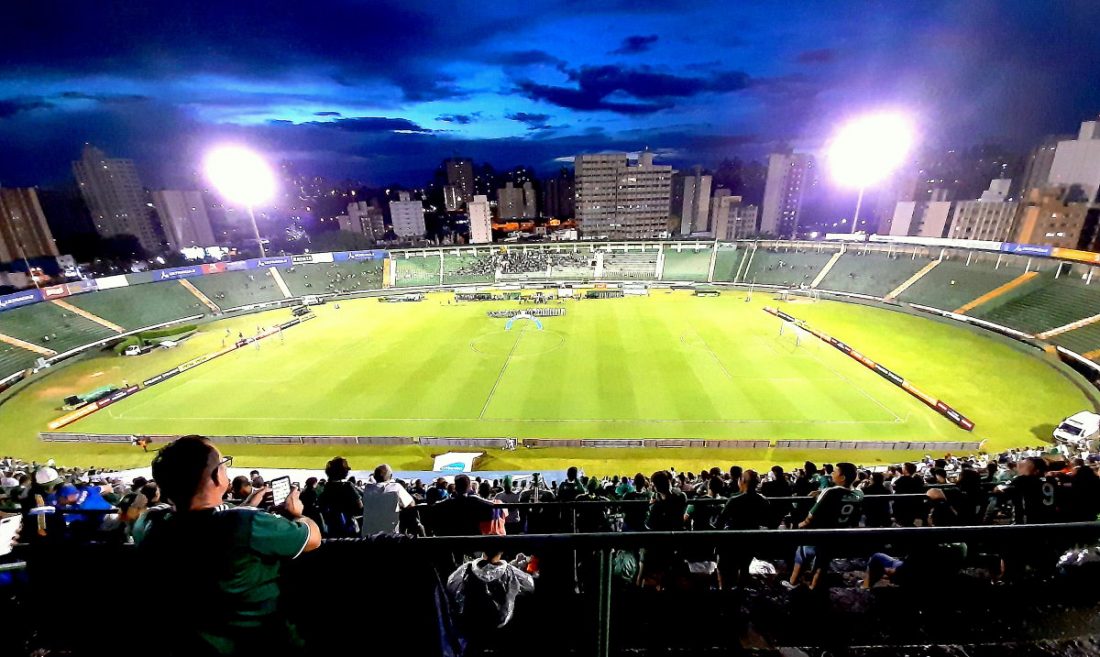 ---
Estadio Nabi Abi Chedid
Club: Red Bull Bragantino | Opening: 1949 | Capacity: 13,212
---
Estadio Novelli Junior
Club: Ituano | Opening: 1947 | Capacity: 19,000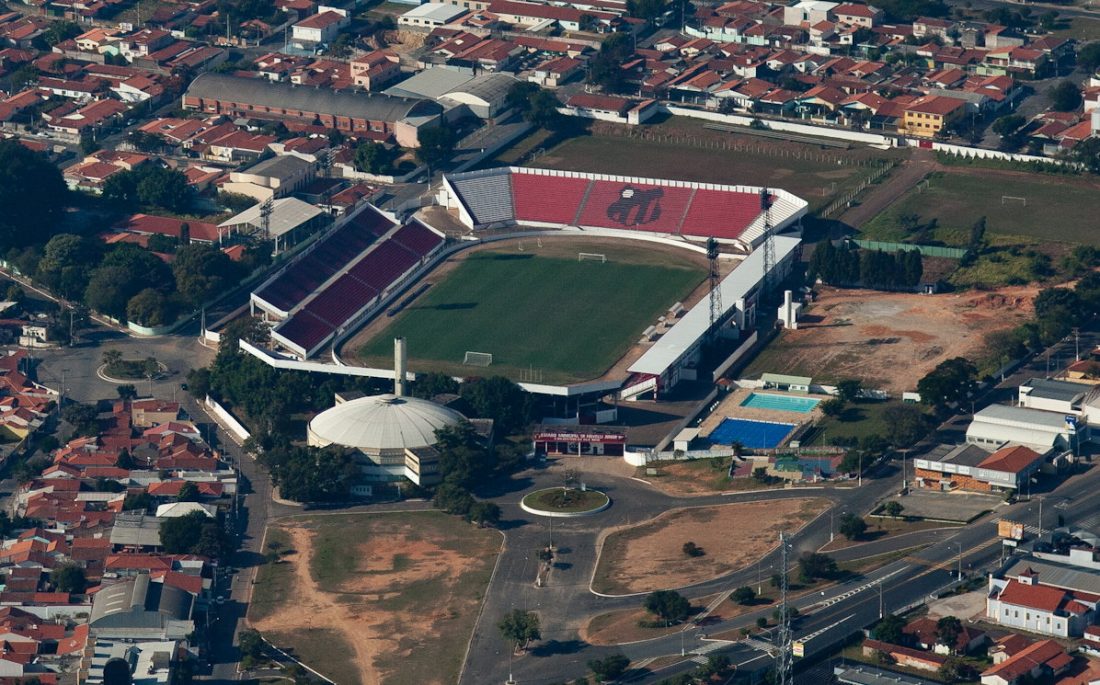 ---
Estadio Municipal Walter Ribeiro
Club: Atletico Sorocoba | Opening: 1978 | Capacity: 13,722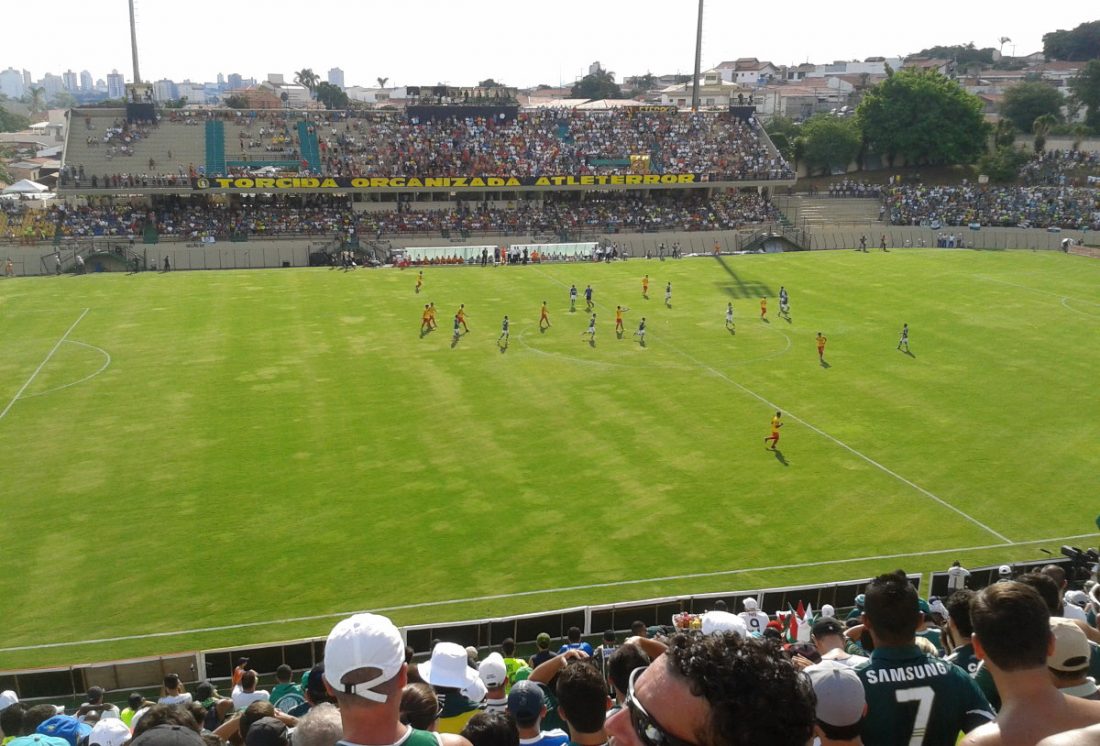 ---
Photo credits: Herton Escobar, Felipe Andrei da Silva, Roberto Savino, Jimmy Baikovicius,