Prague might not be the most sexy football city in the world, but the combination of a stunning city and lots of charming easy-to-reach football stadiums make it a great football experience.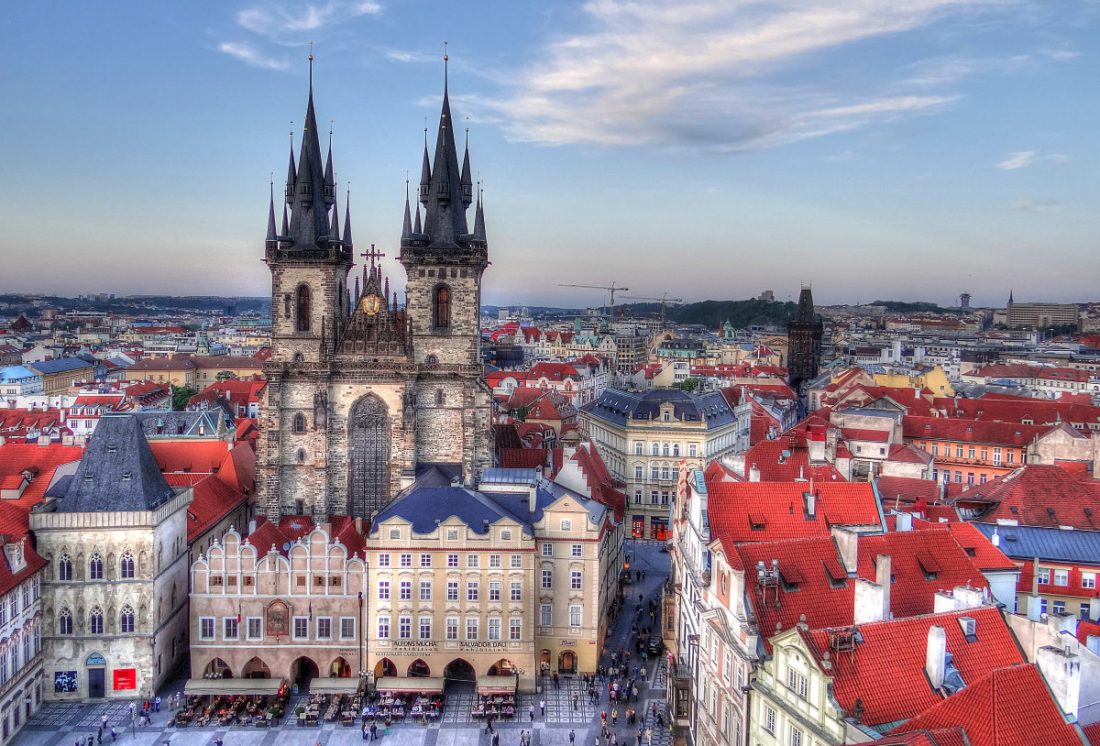 Prague Football – in numbers
No. of major clubs in Belgrade*: 6
Average stadium capacity: 13,228 seats
Largest stadium: Sinobo Stadium (20,800 seats)
Smallest stadium: Seifertova ulice (5,334 seats)
Inhabitants Prague: 1.3 mln
Inhabitants per club: 195,000
Inhabitants per stadium seat: 16.4
* Clubs in the top two division or that have regularly played in the highest division in the past.
---
Which stadiums to pick
Sparta and Slavia are Czechia's leading teams, play in new or renovated stadiums, and have the highest attendances, although they rarely fill to capacity and compared to other countries crowds are rather modest.
There is a lot of charm below the top two as well: small patched up grounds in at times scenic surroundings. And then there is Stadion Evzena Rosickeho, currently occupied by tiny Vysehrad, but with a past of hosting many of Prague's team and the massive Stadion Strahov next door, which is worth a visit for the novelty factor alone.
---
Prague Stadiums
---
Club: SK Slavia Prague | Opening: 2008 | Capacity: 20,800 seats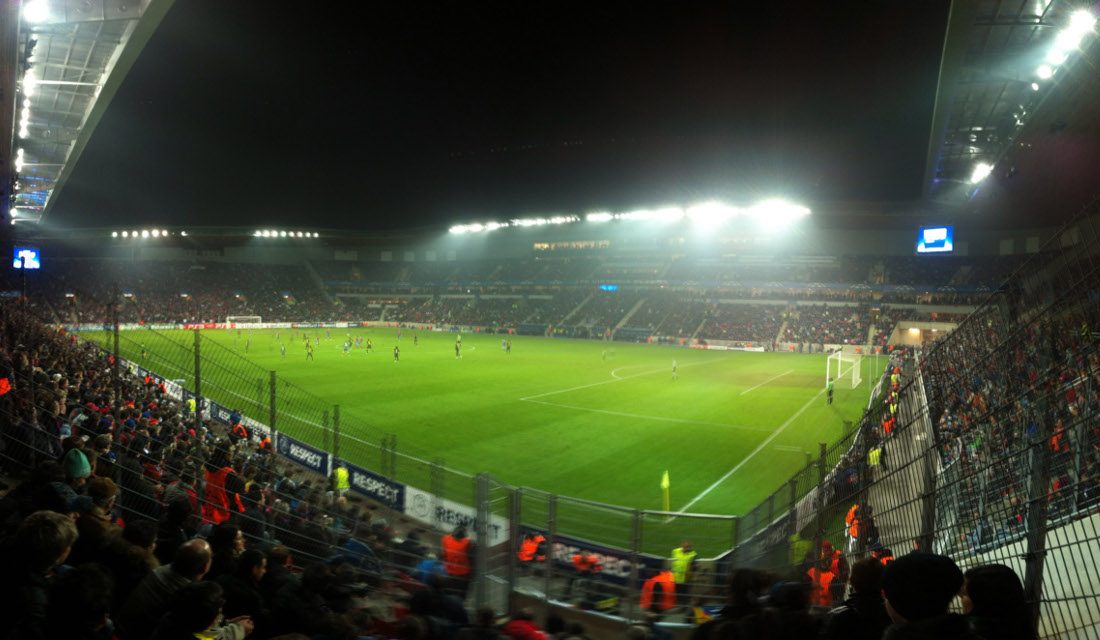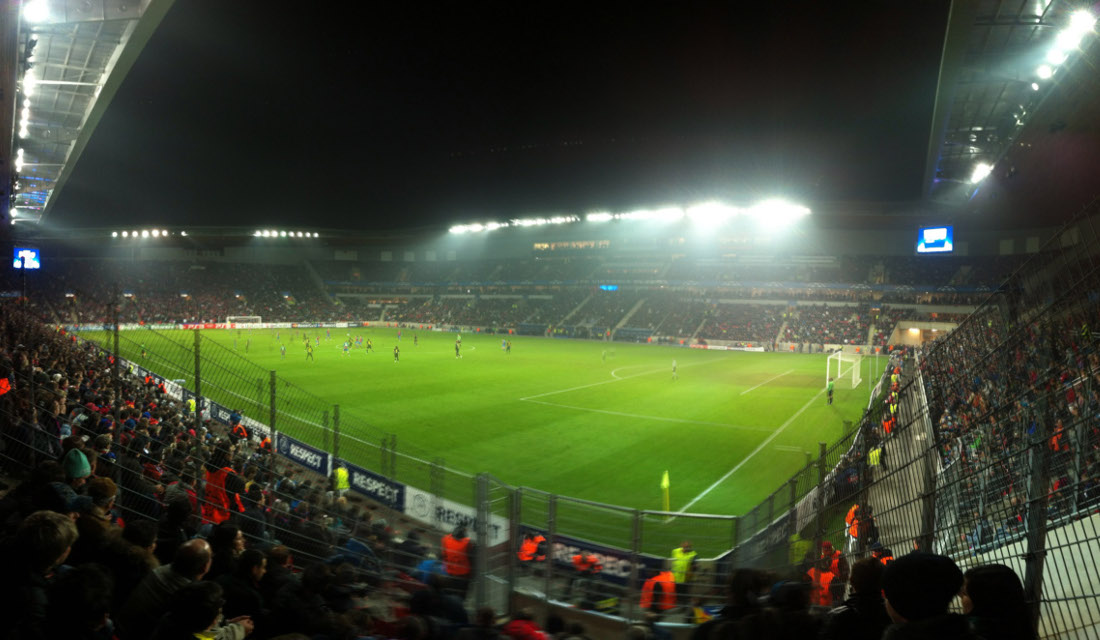 ---
Club: AC Sparta Prague | Opening: 1921 | Capacity: 19,784 seats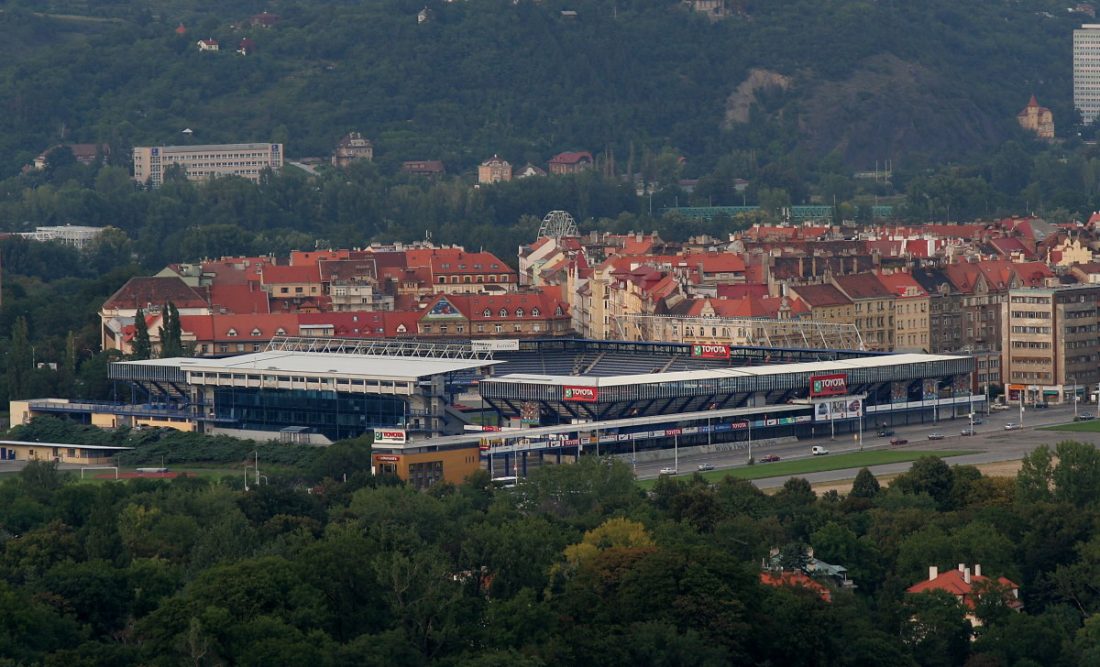 ---
Stadion Evzena Rosickeho
Club: FK Slavoj Vysehrad | Opening: 1935 | Capacity: 19,000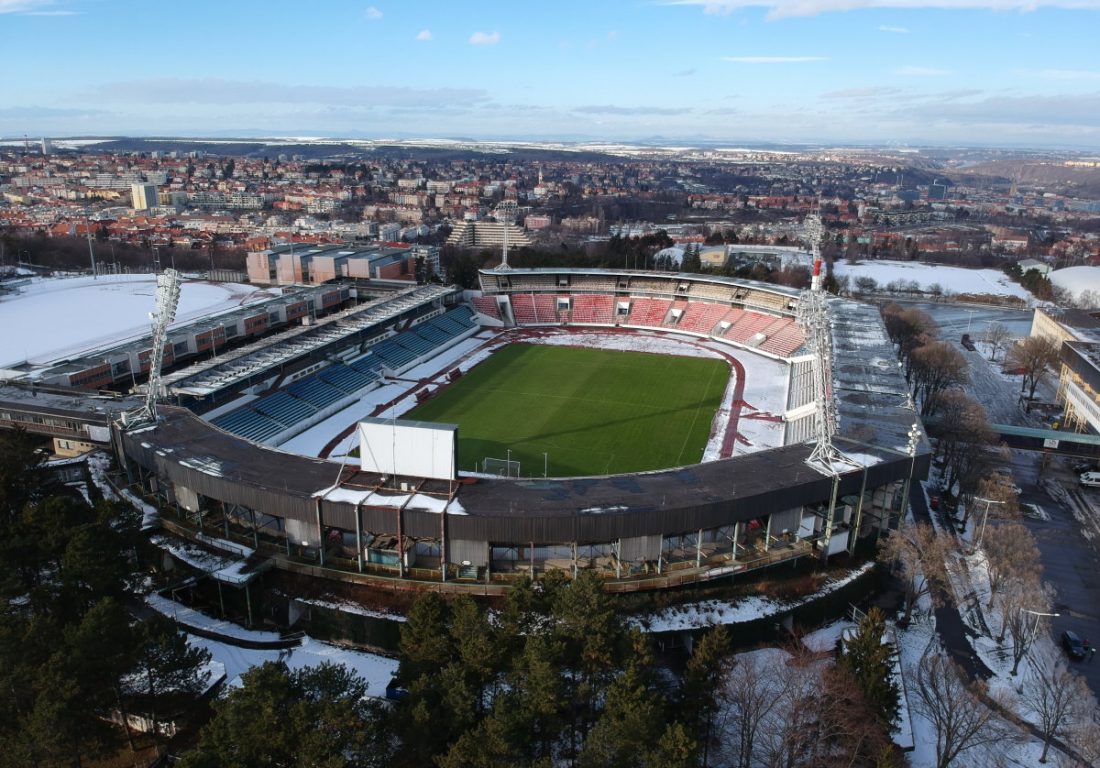 ---
Prague football – getting around
Prague's stadiums are conveniently located rather centrally in Prague. Sparta's Generali Arena and Vikoria Zivkov's Seifertova ulice can easily be walked to from the Old Town and Bohemian's Dolicek is not too far away either.
For the stadiums a bit further out, including Slavia's Sidomo Stadium, Prague's limited metro network is not of much use, but it's elaborate tram system gets you everywhere.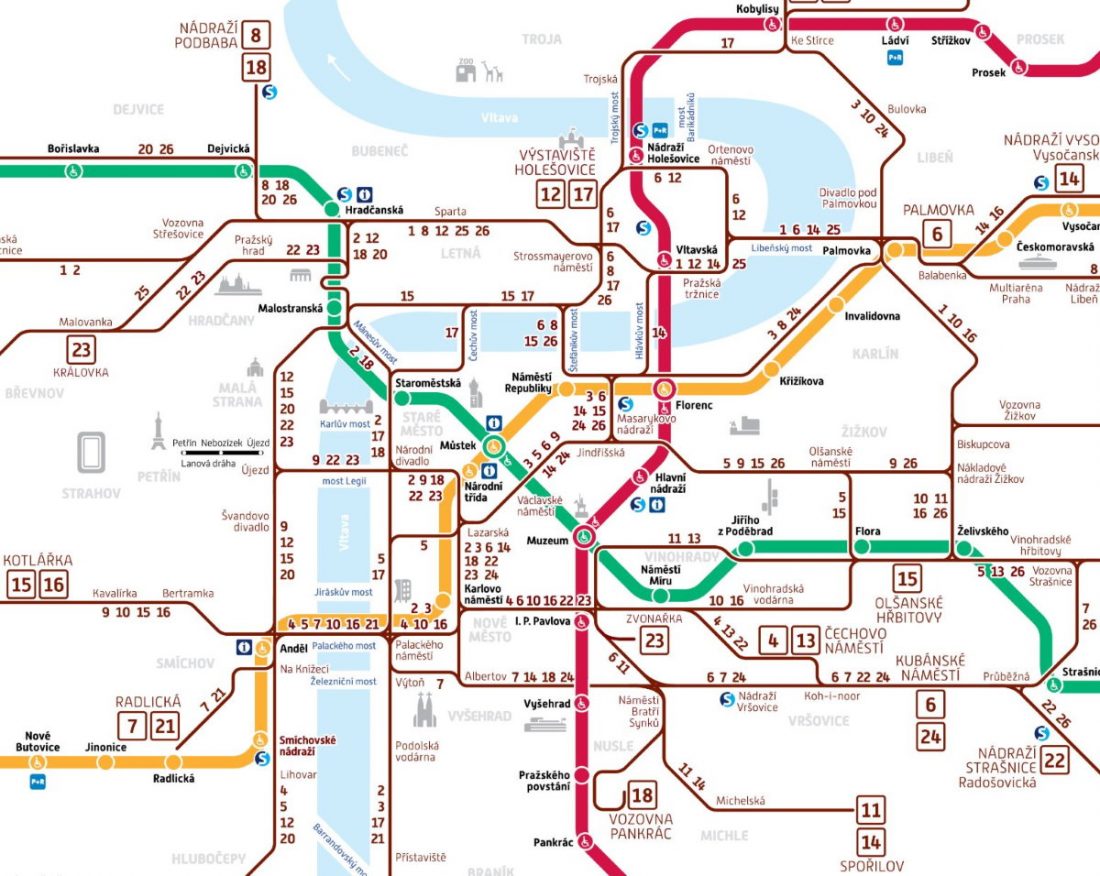 ---
Club: Bohemians Prague 1905 | Opening: 1932 | Capacity: 6,300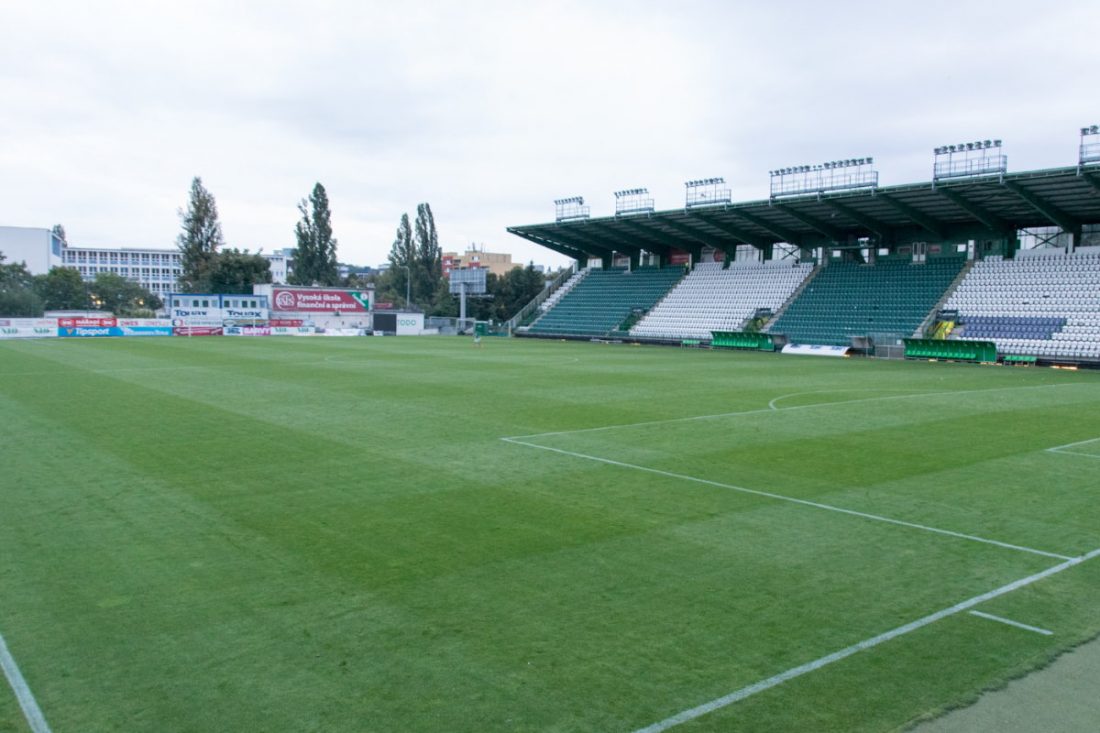 ---
Club: FK Dukla Prague | Opening: 1960 | Capacity: 8,150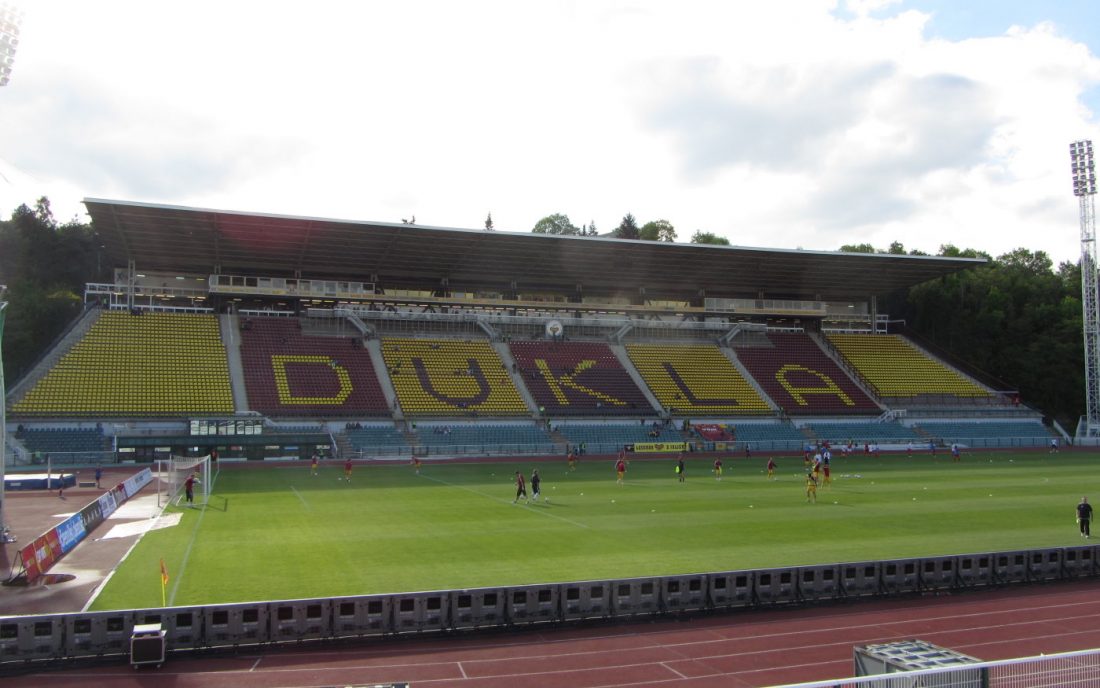 ---
Club: FK Viktoria Zizkov | Opening: 1952 | Capacity: 5,334 seats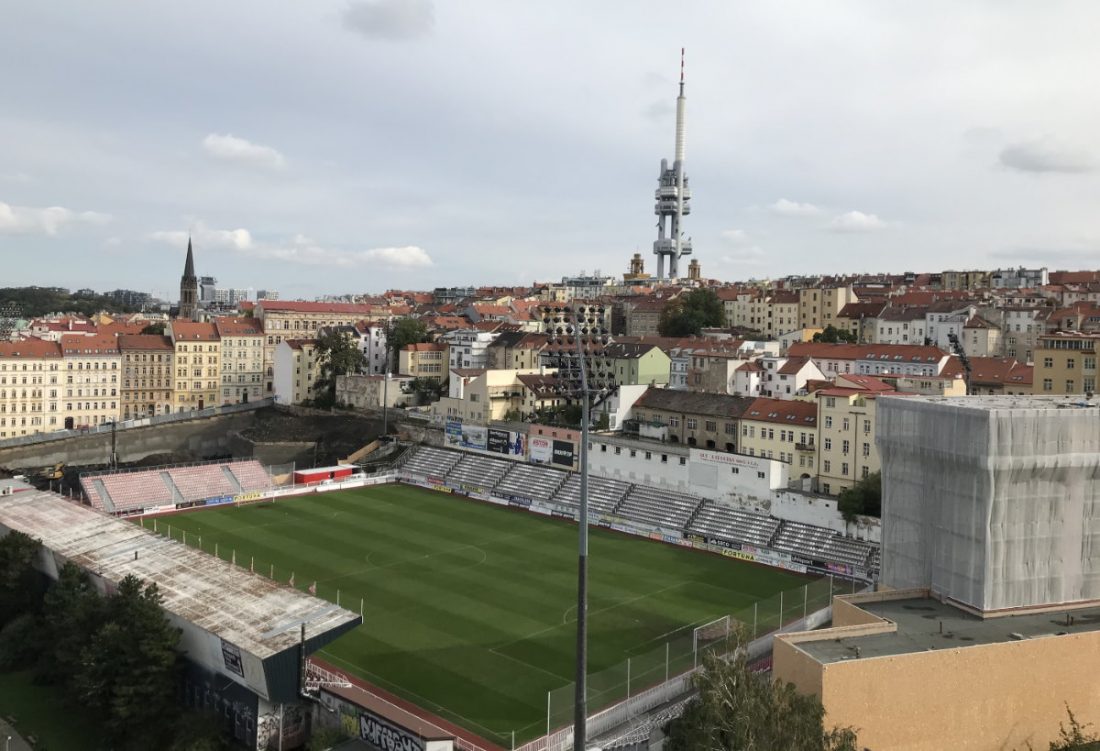 ---
Prague football – eat, drink & sleep
Prague's stadiums lie rather central or are easy to reach with a quick tram journey. There is therefore no reason to eat, drink, or sleep near a stadium when you've got Prague's magnificent city centre around the corner.
That said, both Dolicek and Seifertova ulice lie in or close to the trendy Vinohrady district which boasts a wide array of eating and drinking options. The eastern part of the district is even at walking distance from Sinobo Stadium.
---
Photo credits: Yannick Loriot, Petr Novak