Not your obvious football city, but on second look there is much to like about Frankfurt football. Clubs up and down the leagues, many with a great history, and of course always the typical German terraces to boost the atmosphere.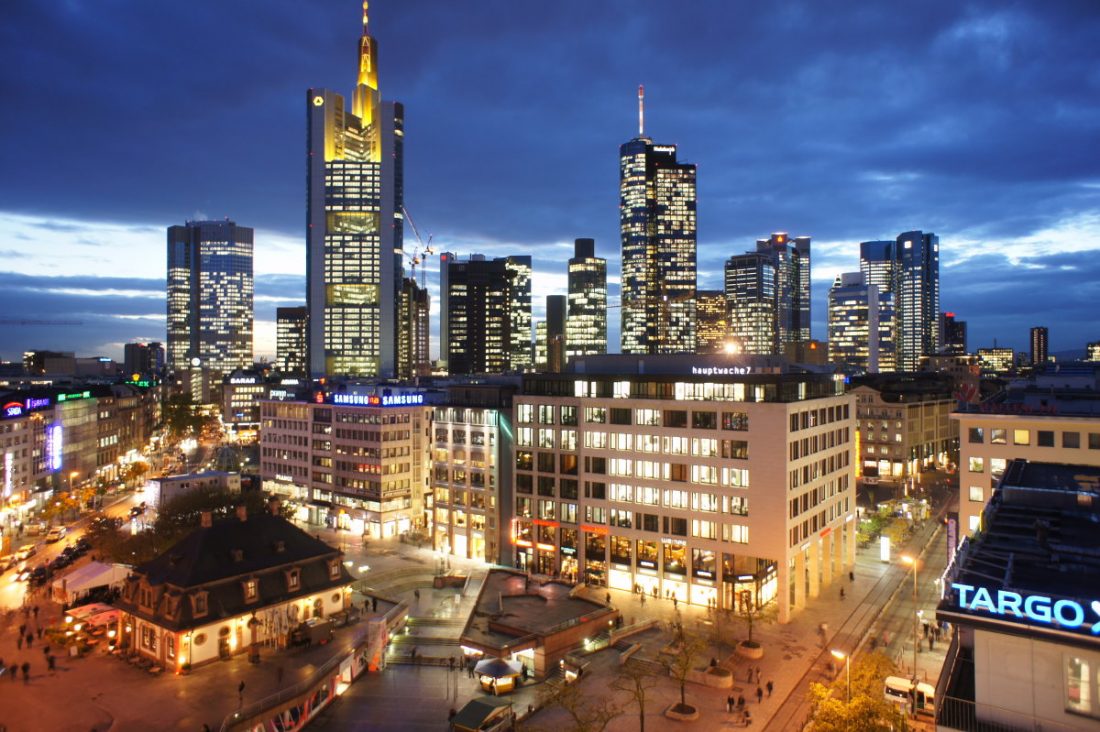 Frankfurt Football – in numbers
No. of major clubs in Frankfurt*: 2
No. of major clubs in Rhine-Main metro area: 6
Average stadium capacity: 24,750
Largest stadium: Commerzbank-Arena (51,500)
Smallest stadium: PSD Bank Arena (12,542)
Inhabitants Rhine-Mine area: 5.8 mln
Inhabitants per club: 967,000
Inhabitants per stadium seat: 39.1
* Clubs in the top three divisions or that have regularly played in the two highest divisions in the past.
---
Which stadiums to pick
Eintracht Frankfurt are in a league of their own with the largest stadium and the biggest crowds so make sure to catch them at least.
The other stadiums are all rather modern square arenas and Darmstadt's Stadion am Bollenfalltor has certainly lost a little charm following its recent redevelopment. Mainz is of course an established Bundesliga club these days, and the terraces give all stadiums just that little extra edge that many other European stadiums don"t have.
---
Frankfurt Stadiums
---
Club: Eintracht Frankfurt | Opening: 2005 | Capacity: 51,500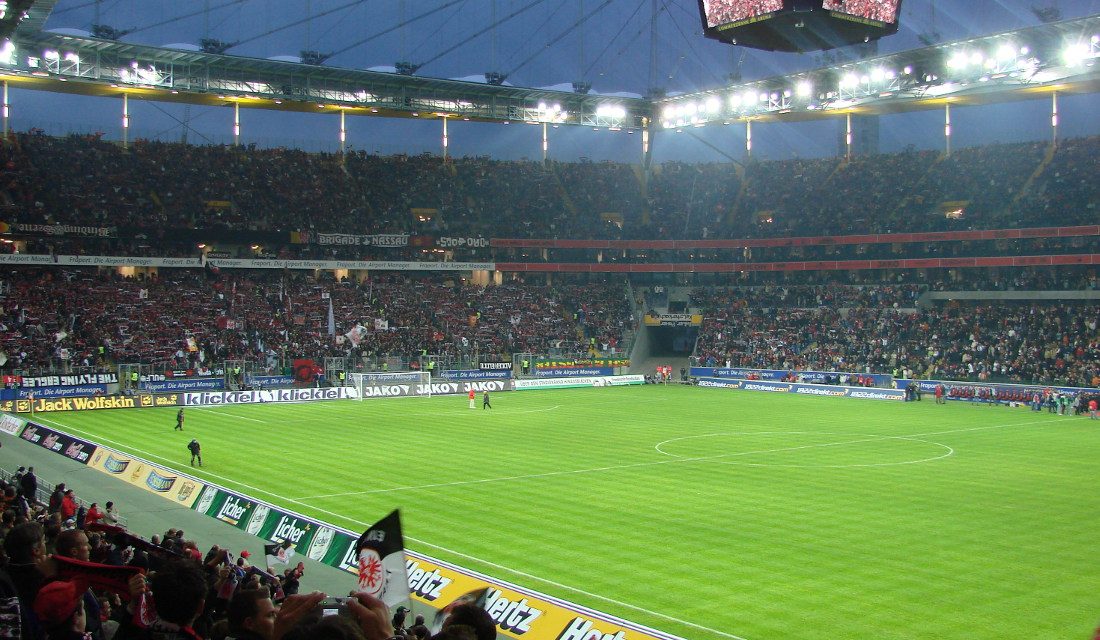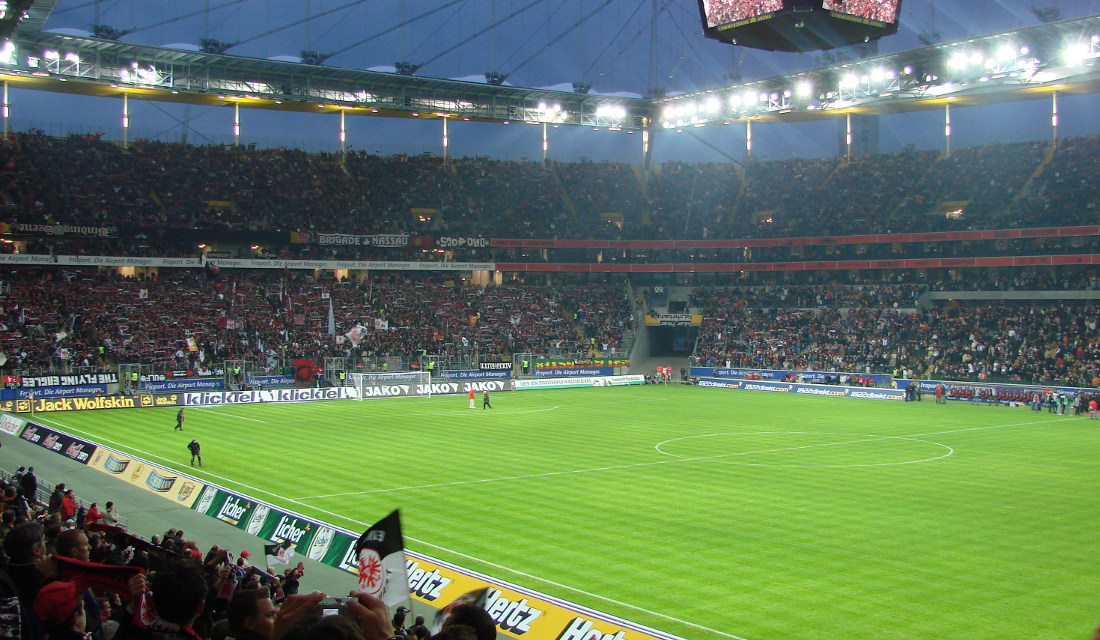 ---
PSD Bank Arena
Club: FSV Frankfurt | Opening: 1931 | Capacity: 12,542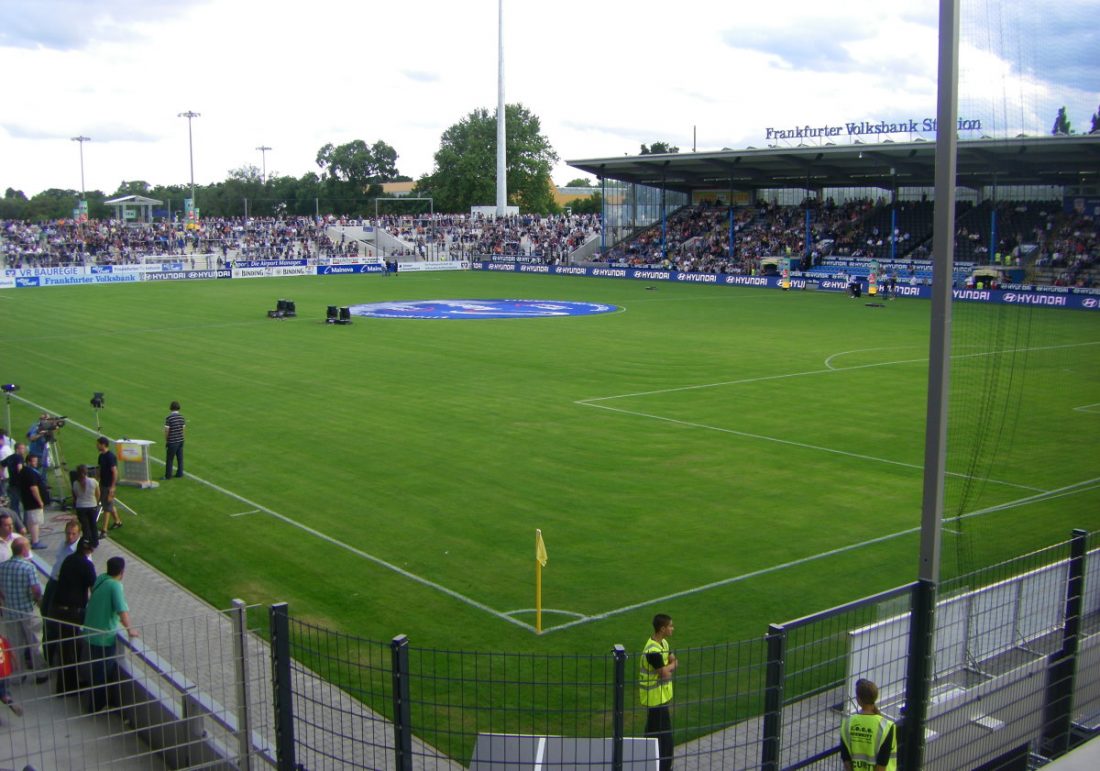 ---
Rhine-Main Stadiums
---
Club: Mainz 05 | Opening: 2011 | Capacity: 34,000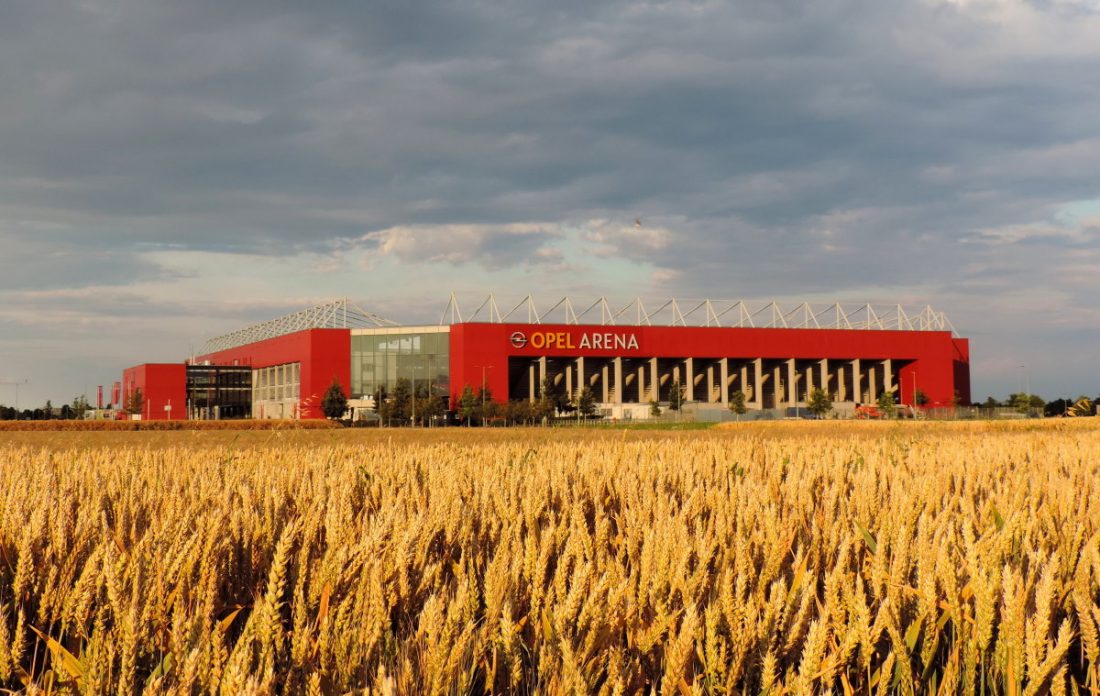 ---
Frankfurt football – getting around
The Rhine-Main area has an extensive public transport network comprised of trains, S-Bahn, metro (U-Bahn), trams, and buses.
That said, various of the larger stadiums, including the Opel Arena and Stadion am Bollenfalltor, are located right on the edge of the system and require a bus or tram for the last stretch.
The Commerzbank-Arena is easily reached with train or S-Bahn though.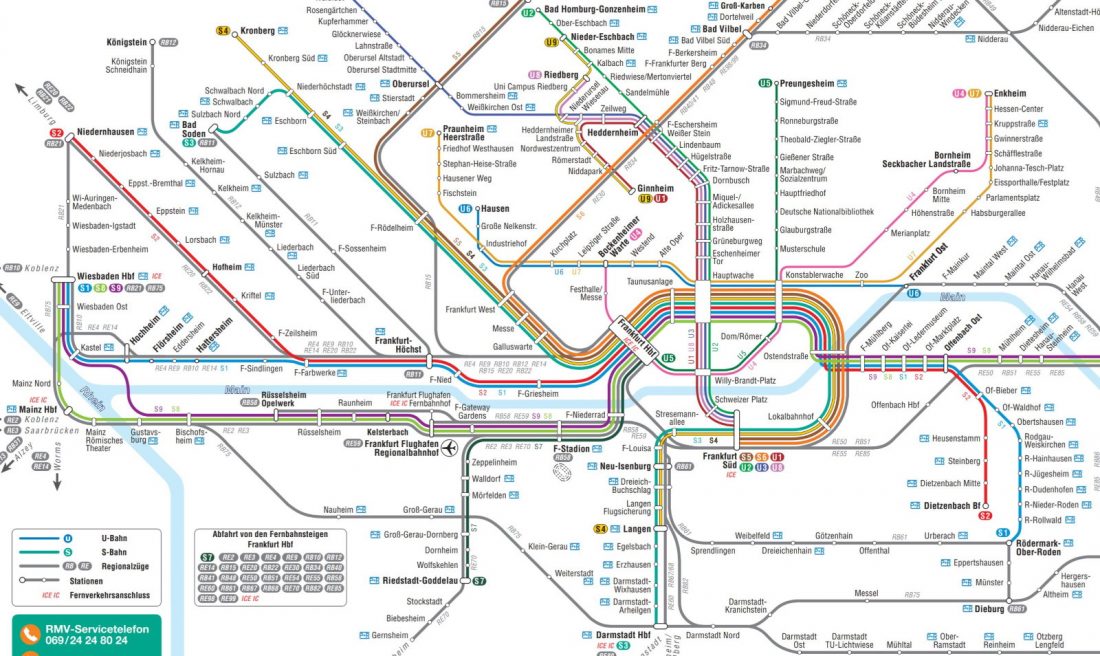 ---
Club: Darmstadt 98 | Opening: 1921 | Capacity: 17,400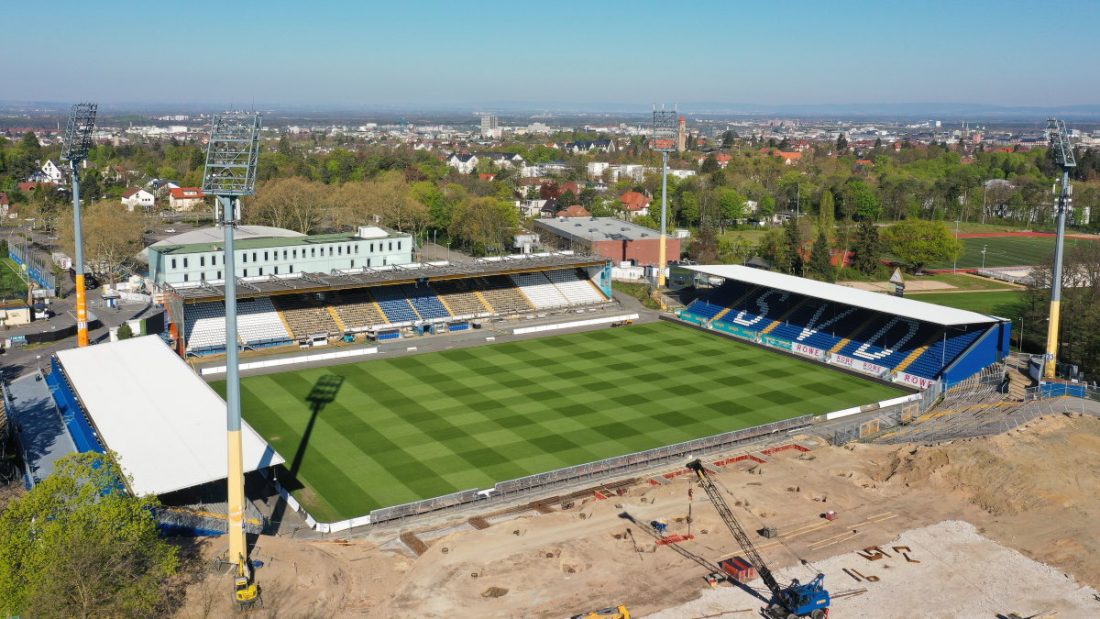 ---
Club: Wehen Wiesbaden | Opening: 2007 | Capacity: 12,556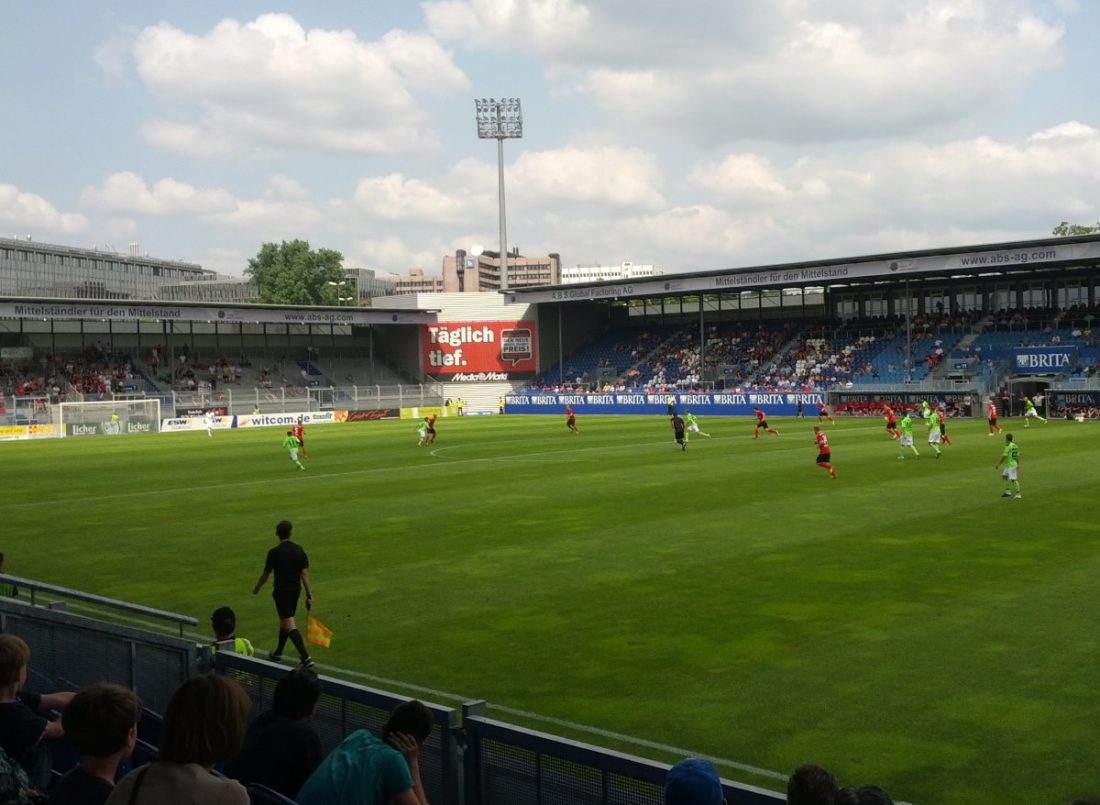 ---
Sparda-Bank-Hessen-Stadion
Club: Kickers Offenbach | Opening: 2012 | Capacity: 20,500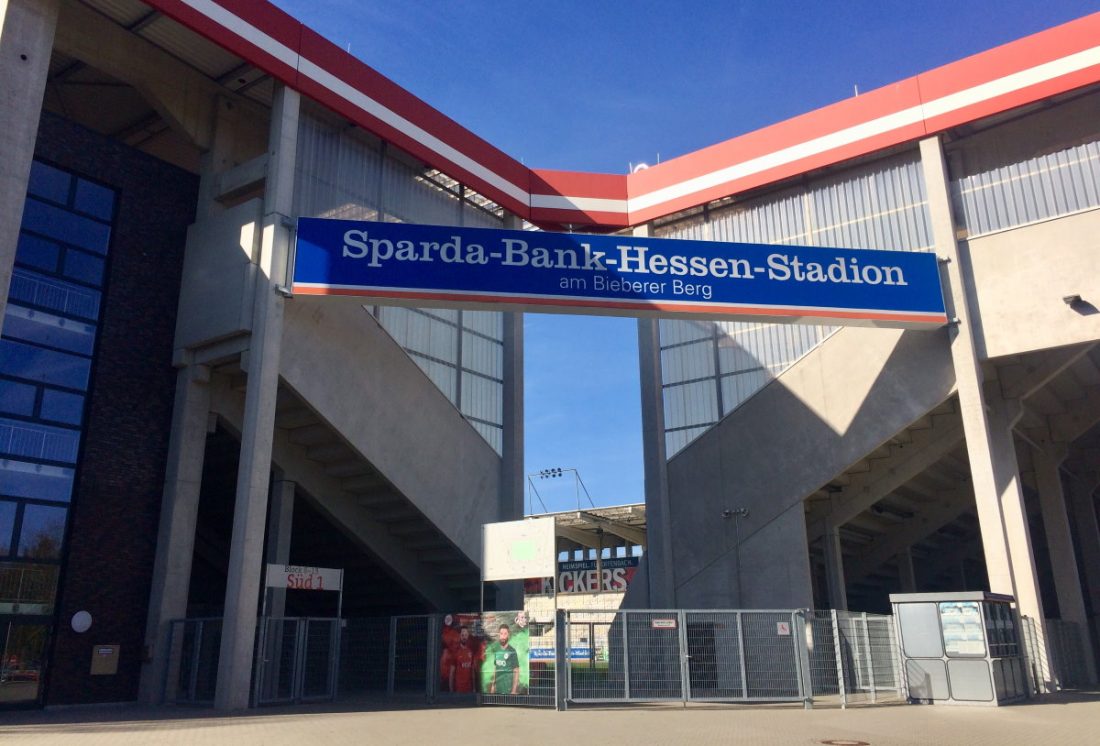 ---
Frankfurt football – eat, drink & sleep
While all of Mainz, Wiesbaden, and Darmstadt have a certain charm and are well worth a day's visit, it'll likely make most sense to base yourself in Frankfurt.
Frankfurt is perhaps not one of Germany's prettiest cities, but also somewhat underrated with a lively food and nightlife scene. It is furthermore the hub of all local transport with quick connections to the surrounding cities.
---
Photo credits: Barnyz, Chivista, Offenbacherjung, Twine333, Atirador