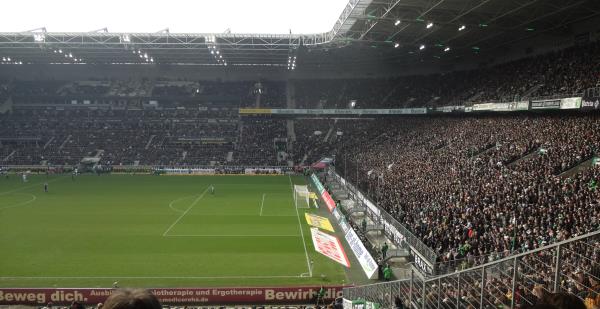 Following up on our round-up of the Dutch Eredivisie attendances, we continue with the German Bundesliga. The Bundesliga had a record breaking 2011-12 season with an average of 45,116 spectators per match, by far the highest in Europe.
Have they been able to pull off a similar feat this season? Here is our summary:
The answer to that question is a very resounding "no". In fact, the decline in attendances has been significant with over 5.5% less visitors per match than last season, resulting in an average of 42,627 [chart 1].
However, this decline was largely caused by the disappearance of three big clubs out of the league, with especially newly promoted Greuther Fürth bringing the average down. If we only look at the 15 clubs that played Bundesliga in both seasons, then the decrease is a more modest 1.85%.
That said, things don't look particularly well when we zoom in at club level. Twelve of the fifteen clubs saw attendances decline, with only Bayern (who added 2,000 additional seats to the Allianz Arena), successful Freiburg, and Dortmund the exception. Stuttgart, Hoffenheim, and Mainz noted the biggest relative losses [chart 2 and 3].
There has been no sign of reduced interest at the big clubs though, with Bayern, Dortmund and Schalke playing (almost) every other week in front of a full house. Overall, less than 8% of all available tickets remained unsold this season, which was one percent more than last season [chart 4].
There were less sell-outs as well, with the percentage of full houses dropping below 50% of the matches. The buzz of Bundesliga football and a new stadium seemed to have worn off at the likes of Hoffenheim, Mainz, and Augsburg, for whom a packed stadium was not as self-evident as a year ago. The hype of the Bundesliga was also lost on the inhabitants of Fürth.
All clubs sold out at least two home matches though, which were the ones versus Bayern and Dortmund [chart 5].
When free capacity increases, so tends to do the volatility of attendances, which we indeed see. On average, attendances moved 12% up or down from one home match to the next, with Nürnberg's fans being the most fickle. Hannover and Stuttgart's fans also turned out to be a lot less reliable in showing up than last season [chart 6].
Nobody will be surprised to find out that Bayern and Dortmund were once again the most appealing guests as they drew the largest crowds away from home. Frankfurt, and to a lesser extent Düsseldorf, also proved to be welcome additions to the Bundesliga, whereas Hoffenheim, Augsburg, and Freiburg received the least enthusiasm away from home. Fürth saw their standing boosted by packing the Grundig Stadion of close neighbours Nürnberg, which is not done easily [table "" not found /]

.
The 2. Bundesliga recored a very respectable average attendance of 17,214 this season with FC Köln and champion Hertha BSC leading the pack. What stands out though is the inequality between the top and bottom clubs with bottom Sandhausen barely attracting 5,000 spectators per game.
After years of breaking attendance record after attendance record it was only a matter of time for the Bundesliga having to take a step back, which seems to have happened this season.
It is hard to identify a clear cause for this, though contributing factors might have been that ticket prices are not as cheap as the common perception is, that visitors may have been turned away by incidents with various dissatisfied fan groups, or simply that there has been relatively little competition at the top and bottom of the table (until the final day).
Whether this means that attendances are set to drop further or to bounce back is impossible to predict. But with on the one hand little stadium development being able to boost further growth and on the other a still very positive vibe surrounding the German game, one expects that attendances will find their medium-term equilibrium between 40,000 and 45,000.
Chart 1: league attendance average 2012-13 vs 2011-12 and growth percentage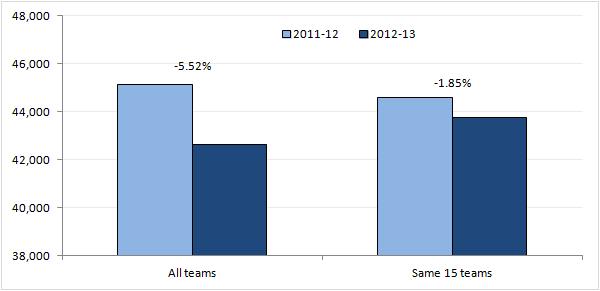 Chart 2: club average attendances and ranking 2012-13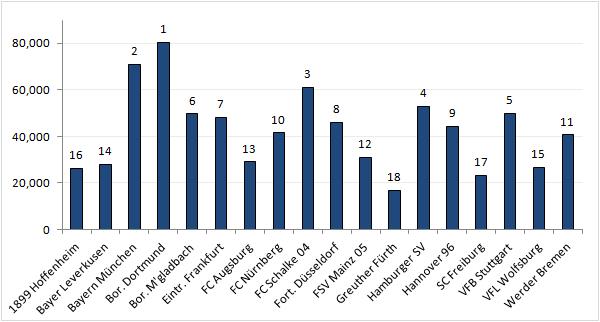 Chart 3: club average attendances 2012-13 vs 2011-12 and growth percentage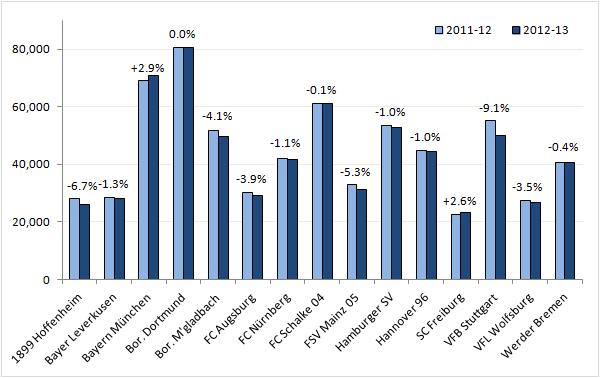 Chart 4: club fill rates 2012-13 (average attendance divided by stadium capacity)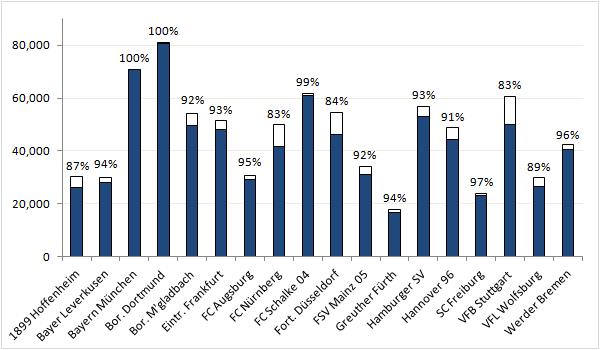 Chart 5: number of sold out matches 2012-13 vs 2011-12 (sell out = fill rate of 97% or higher)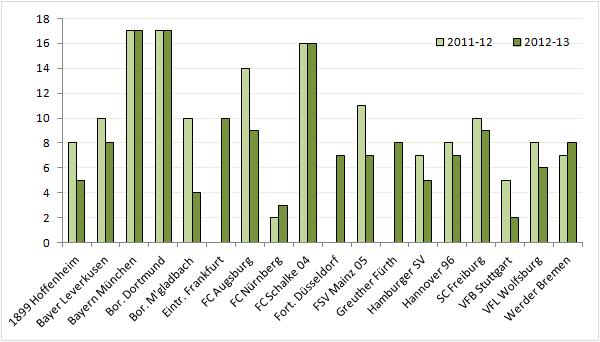 Chart 6: volatility of attendances (average attendance movement from one match to the next).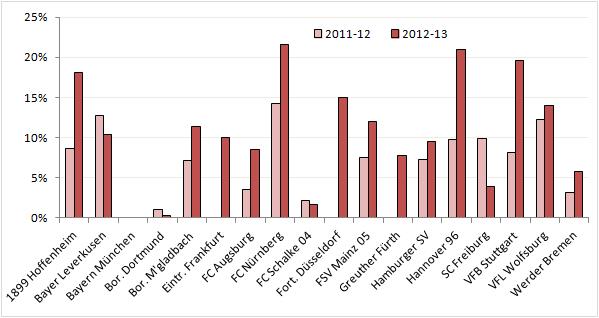 Table 1: appeal of clubs away from home (fill rate, position compared to other clubs, and extra spectator draw in absolute numbers)*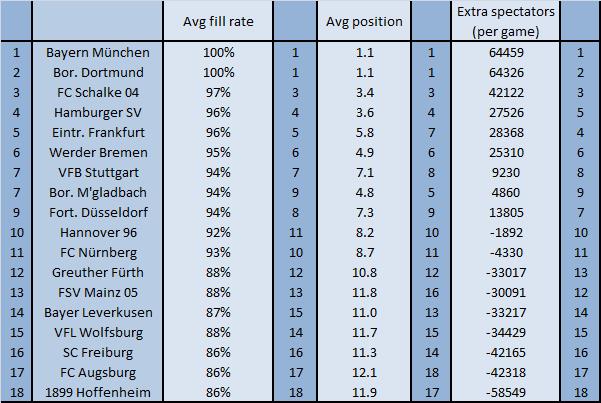 * read more about the methodology of above table here.
Chart 7: 2. Bundesliga club average attendances and ranking 2012-13.