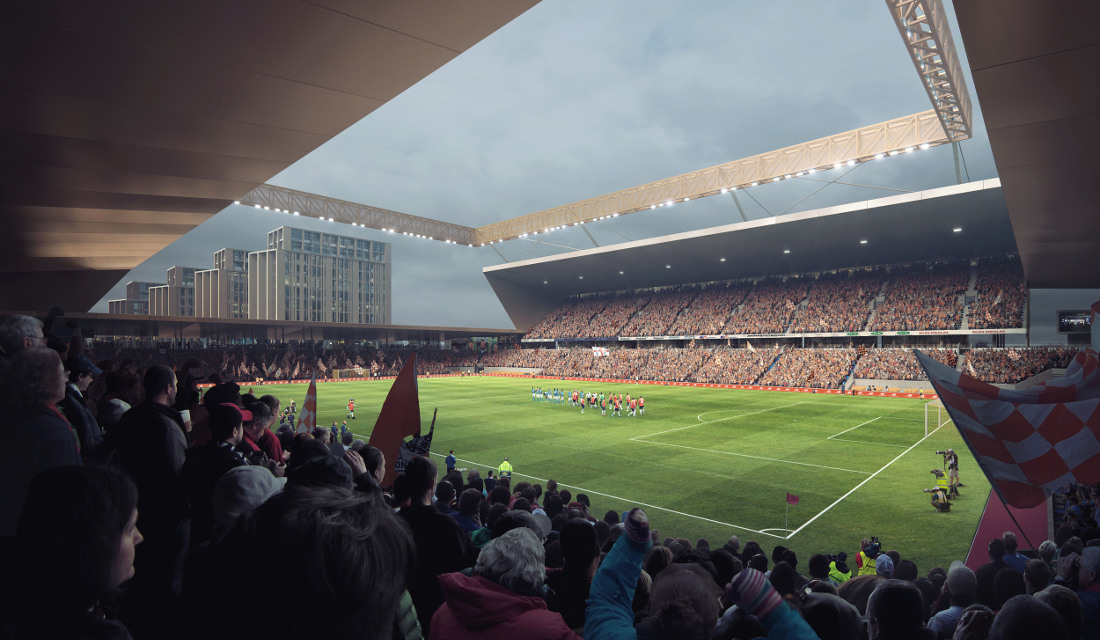 Key facts
Club: Luton Town FC | Capacity: 17,500 seats | Scheduled opening: 2020 | Status: proposed
Description
For the last two decades, Luton Town has sought to build a new stadium to replace their current ground, Kenilworth Road, that lacks the facilities of modern-day stadiums, however plans long failed to move forward due to a lack of funding.
Plans became however more concrete in 2015 when the club identified the Power Court site in Luton's town centre along the railway tracks as their preferred site and started a public consultation process. The club started a formal application process in the summer of 2016, and purchased the land later in the year.
The planned new Luton Town stadium is set to have a capacity of 17,500 seats, roughly 7,500 more than Kenilworth Road stadium, and has been designed by AndArchitects.
The stadium will be part of a larger regeneration of the Power Court site that will include new residential apartments, a hotel, retail space, and various bars and restaurants. The club hopes to fund the project by developing land it owns elsewhere along the M1 motorway.
Complications could still arise from restoring the site, which has been contaminated from previous industrial use and has a river run through it. The club hopes to move into their new home before the start of the 2020/21 season.
Images of New Luton Town Stadium