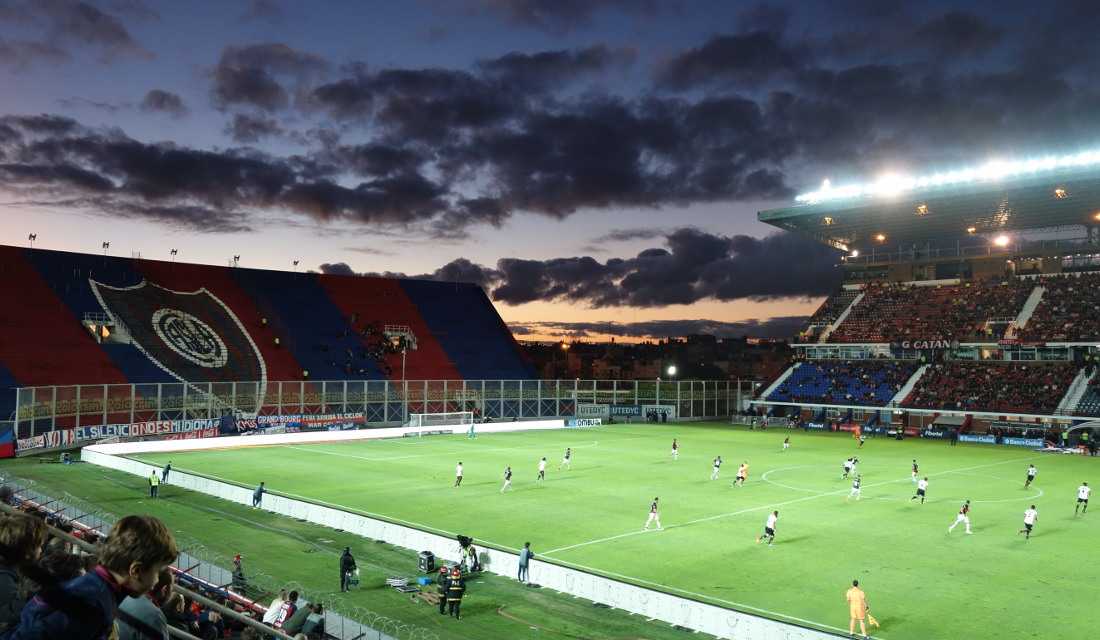 Key facts
Club: San Lorenzo de Almagro | Opening: 1993 | Capacity: 47,964
History and description
Estadio Pedro Bidegain, often referred to as El Nuevo Gasometro, got built in 1993 to provide San Lorenzo once again with a home of their own.
Fourteen years earlier, San Lorenzo had been forced to leave the Old Gasometro when their land got taken by the dictatorial regime and sold to a supermarket chain. They subsequently went on to play at various ground throughout the city while trying to build their own new stadium.
Their exile ended when Estadio Pedro Bidegain opened 2 kilometres south-west of their old home. It officially opened on 16 December 1993 with a match between San Lorenzo and Universidad Catolica (2-1).
However, San Lorenzo's fans never entirely warmed up to the Nuevo Gasometro and have long longed to return to the site of their former home in nearby Boedo. Therefore, when the Argentine government in 2006 approved legislation that allowed for the return of illegally taken land during the dictatorial regime, San Lorenzo started planning a return to their former home.
While legal and administrative procedures have been long and slow, San Lorenzo hope to be able to start construction of a new stadium, which will be named after San Lorenzo fan Pope Francis and have a capacity of 38,000 seats, in 2018 and move into their new home in 2020.
How to get to Estadio Pedro Bidegain
Estadio Pedro Bidegain is located in the Nueva Pompeya area in the south of the city of Buenos Aires (Capital Federal). It lies about 9 kilometres south-west from the business centre (Microcentro) and slightly less from the Palermo and Recoleta neighbourhoods.
The stadium, however, does not lie in one of Buenos Aires' best neighbourhoods, there is a large slum opposite the stadium, and walking around in the area is best avoided. It is therefore also best to take a taxi to the match.
The nearest metro station is Varela, which is on the purple line E that runs south-west from the Microcentro, where it connects with various other lines. The walk from Varela to the stadium takes about 30 minutes, but again, this is not recommended.
Train station Villa Soldati lies closer to the stadium, an approximate 15-minute walk away. Villa Soldati is on the Belgrano Sur commuter train line, which unfortunately only runs from Buenos Aires train station in the Parque Patricios area (near Estadio Adolfo Duco) so will unlikely be of much use. Trains run once to twice an hour.
There are furthermore multiple buses (colectivos) running past the stadium. Bus 143 is an option from Microcentre (from Av. Alem or Colon). Bus 23 (from Tucuman) is an alternative, while bus 150 (from Rodr. Pena / Solis) is an option from the area around Plaza Congreso.
From the Recoleta area (Junin) bus 101 gets you to the stadium, but there are no direct buses from the Palermo area. However, from a little further south from Av. Corrientes (Malabia) bus 76 brings you to the stadium.
Address: Av. Gral. Fernández de la Cruz 2145, Buenos Aires
San Lorenzo Tickets
Tickets for San Lorenzo games can generally be bought at the club office at Avenida La Plata 1782 in Boedo or at the club office at Avenida de Mayo 1373 near Plaza del Congreso.
Tickets tend to go on sale from two days before the match. Tickets can furthermore be bought at the ticket windows of the stadium from a few hours before the match.
Ticket prices depend on the opponent, but expect to pay from AR$ 300.00 for a place behind the goal to between AR$ 400.00 and AR$ 800.00 for a seat at one of the sides.
Photos of Estadio Pedro Bidegain
Estadio Pedro Bidegain on Instagram
[instagram-feed location="274832081″]
Relevant Internet links
Sanlorenzo.ar – Official website of CA San Lorenzo de Almagro.
Bue.gov.ar – Official website of the city of Buenos Aires.
Omnilineas.com.ar – Journey planner for the Buenos Aires bus system.
Viaja-facil.com – Public transport journey planner.