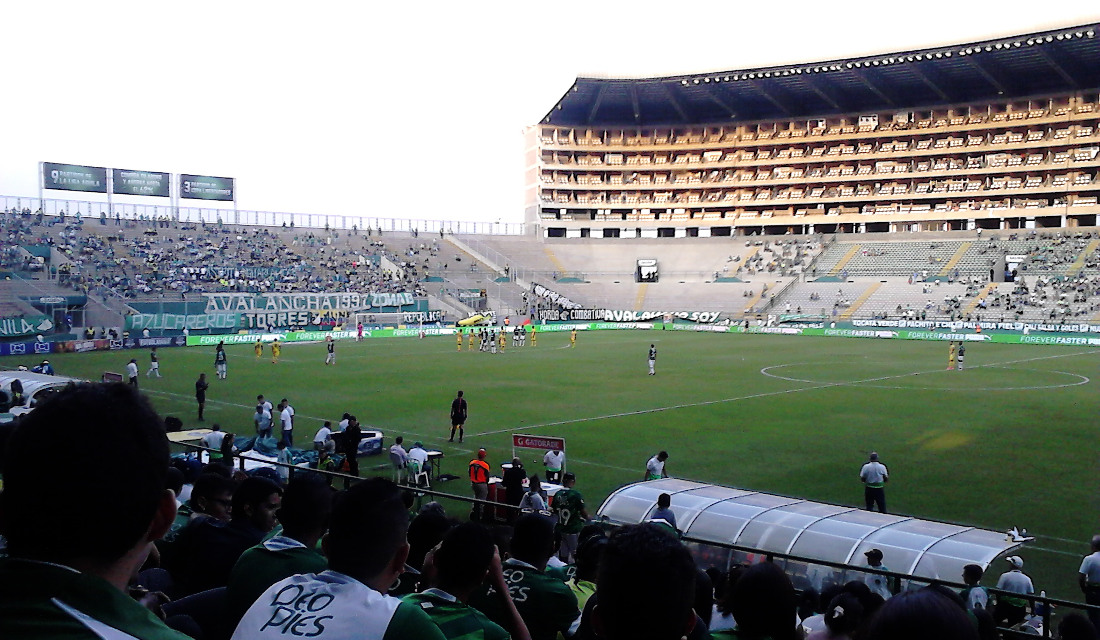 Key facts
Club: Deportivo Cali | Opening: 2008 | Capacity: 42,000
History and description
Estadio Deportivo Cali, often nicknamed Estadio Palmaseca due to its location near the town of Palmaseca, was the first large club-owned stadium to be built in Colombia.
Deportivo Cali started making plans for a new club-owned stadium in the late 1990s, inspired by several stadiums in Ecuador including Estadio Monumental and Estadio Capwell.
First concrete plans were presented in 1998, and the nearby city of Palmira lured the club to their municipality with a 10-year tax-exempt deal.
Construction of the new stadium began in 2002, but progress moved slowly and was even temporarily halted when ceramics and human remains of ancient indigenous people were found at the construction site. Scarcity of iron and water supply issues further added to the delays.
The first match at Estadio Deportivo Cali was played on the 29 October 2008, a friendly between Deportivo Cali and Liga de Quito (1-0). However, the stadium was still plagued by multiple issues, only half-finished, and it took until February 2010 for it to be officially inaugurated and even longer before becoming the permanent home of Deportivo Cali.
How to get to Estadio Deportivo Cali
Estadio Deportivo Cali is located on the road from Cali to Palmira near Cali's airport, roughly in the middle of both cities, at about 15 kilometres from central Cali, 9 kilometres from the Cali city limits, and 12 kilometres from the city of Palmira.
The stadium lies in the middle of nowhere surrounded by farmlands, though there are plenty of buses running between Cali and Palmira. The stadium lies a 15-minute walk inland from the main road. Taking a taxi might be more convenient though.
Address: Palmaseca, Las Palmeras, Palmira
Deportivo Cali Tickets
Tickets for Deportivo Cali games can be bought online through Tuboleta, or at any of the official sales outlets.
Sales outlets include the large Exito supermarkets, Caseta La Maria at Estadio Pascal Guerrero, Licores Saney at Calle 15 (with Carrera 4) in the city centre, and Tu Boleta at Antiguo Tower Records at Chipichape shopping centre.
Ticket prices can depend on the opponent, but expect to pay from COP 24,000 for a seat behind the goal to between COP 30,000 and COP 88,000 for a seat at one of the sides.
Due to logistical difficulties, Deportivo Cali may still at times play a home game at Estadio Pascal Guerrero, especially evening games during the week or Sunday games.
Photos of Estadio Deportivo Cali
Relevant Internet links
Deportivocali.co – Official website of Deportivo Cali.