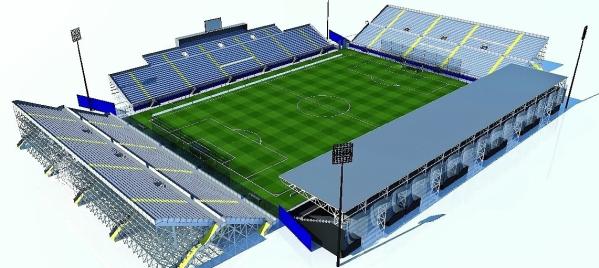 After months of arguments and controversy it is now clear that Cagliari Calcio will not be returning to Stadio Sant'Elia. The club has for years been in conflict with the city about a relocation to a new stadium (Karalis Arena) near Elmas airport, which resulted in Cagliari playing its last four home games at Stadio Nereo Rocco in Trieste.
Following these matches the debate started again whether Cagliari would return to Sant'Elia for the new season, however chairman Cellino put his foot down and stated that a return to the inadequate and unsafe Sant'Elia would not be an option.
Instead he got into talks with the deputies of the nearby municipality of Quartu Sant'Elena about using the local stadium called Is Arenas for Cagliari's home matches. This led to a deal in which Cagliari will be able to use the Is Arenas for a period of three years, during which it can continue looking for a permanent solution for the Karalis Arena.
The current Is Arenas, however, is far from ready to host Serie A matches as it consists of a one sole rather dilapidated stand. The club has therefore embarked on a redevelopment program which should result in a stadium of 16,500 seats with one covered main stand and two temporary uncovered stands at the short ends, complemented with the refurbished existing stand. The club is currently working on levelling the field to install a new pitch.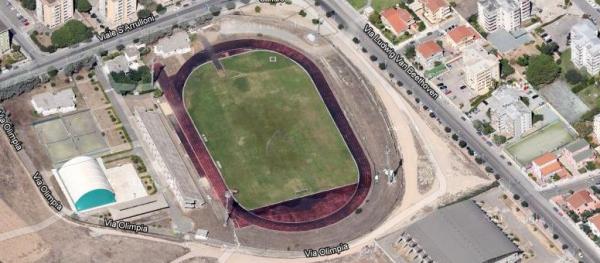 As works on the Is Arenas only started at the end of May it is doubtful they will be completed before the start of the season, which means that Cagliari will keep playing at Stadio Nereo Rocco in Trieste until their new home in Quartu is finished.
Stadio Sant'Elia, in the meantime, will remain without use, but Cagliari mayor Zedda has already announced a competition for ideas to come up with a new purpose for the stadium which could include sports as well as events.