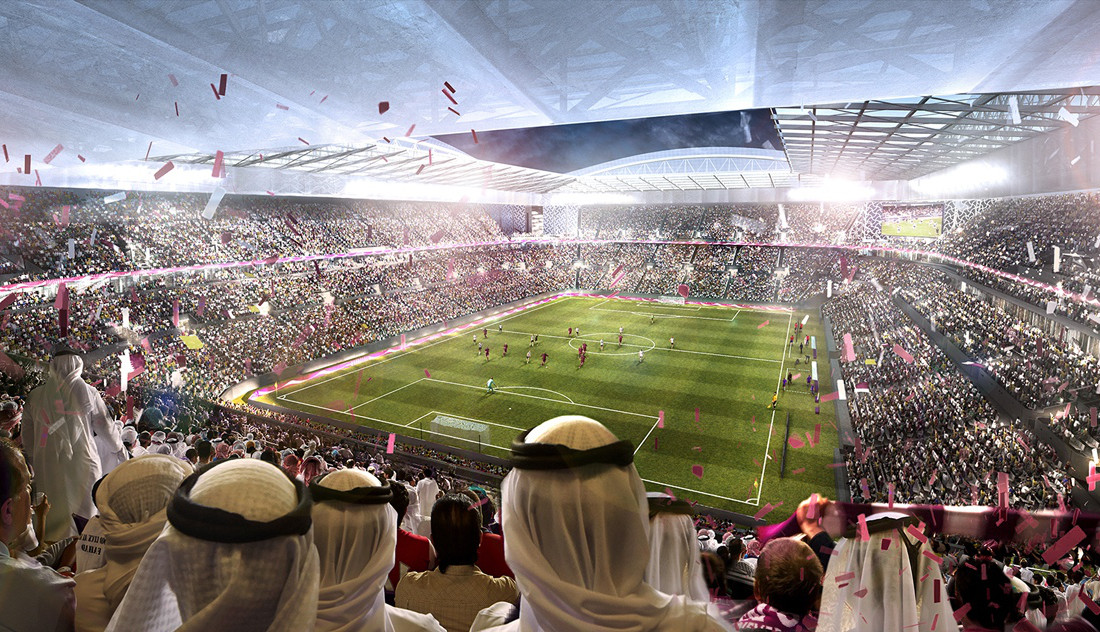 Key facts
Club: Al Rayyan SC | Capacity: 40,000 seats | Scheduled opening: 2019 | Status: under construction
Description
Al Rayyan Stadium is a currently under construction new stadium that is being built to serve as one of the playing venues of the 2022 World Cup in Qatar.
The stadium is being built in place of the old Ahmed Bin Ali Stadium, home of Al Rayyan SC. Initial plans aimed to expand and renovate the existing stadium, but in the end it was decided to build a whole new stadium altogether.
The last match in the old stadium was played in 2014, following which it got demolished and ground preparation works for the new stadium started. The final designs were presented in 2015, and foundation works started in late 2016. The stadium is scheduled to be completed in 2019.
Al Rayyan Stadium will have a capacity of roughly 40,000 seats. After the World Cup, nearly half of those will be removed again. Its standout feature is the facade that incorporates various symbols of Qatari culture and is inspired by the sand dunes of the nearby desert.
During the World Cup, the stadium is eligible to host matches up to the quarter-final.
Al Rayyan Stadium is located just outside the city limits, north-west of Doha on the edge of the desert, at roughly 20 kilometres from central Doha. The stadium will form part of a development that includes the newly opened Mall of Qatar, the country's largest shopping mall. The stadium will be connected to the city with a currently under construction new metro line.
Images of Al Rayyan Stadium