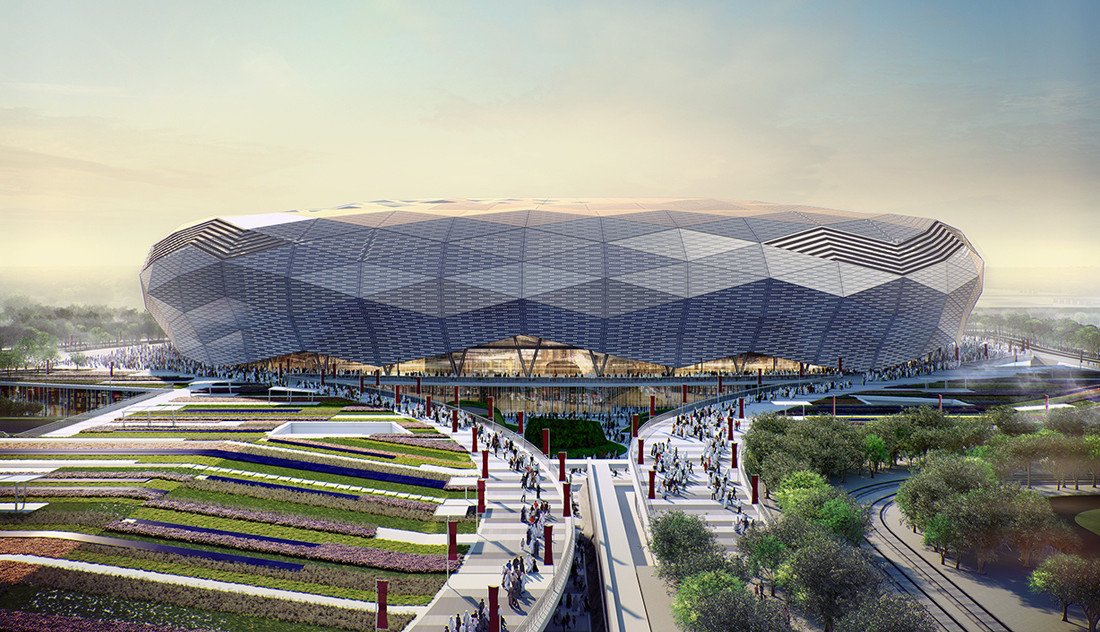 Key facts
Club: none | Capacity: 40,000 seats | Scheduled opening: 2019 | Status: under construction
Description
Qatar Foundation Stadium, also known as Education City Stadium, is a currently under construction stadium that will be one of the playing venues of the 2022 World Cup that is held in Qatar.
First plans for the stadium were presented as part of Qatar's bid for the World Cup. Ground preparation works were started in 2014, but it took until the end of 2016 for actual foundation works to start. The stadium is expected to be completed in 2019.
Qatar Foundation Stadium is designed to reflect a diamond in the desert. The stadium will have a capacity of roughly 40,000 seats, which will make it eligible to host matches up to the quarter-final at the World Cup. After the tournament, the capacity will be reduced again to 25,000 seats.
Qatar Foundation Stadium is getting built on Education City, a large campus where multiple local and foreign universities and research institutes are based. Education City is an initiative of the Qatar Foundation for Education, hence the name of the stadium.
Education City is located in the north-west of Doha (or actual Al Rayyan) at roughly 14 kilometres from central Doha (The Corniche and Souq Waqif) and a similar distance from the West Bay and The Pearl areas further north along the Persian Gulf coast. The stadium will be connected with the rest of Doha by a currently under construction new metro line.
Images of Qatar Foundation Stadium