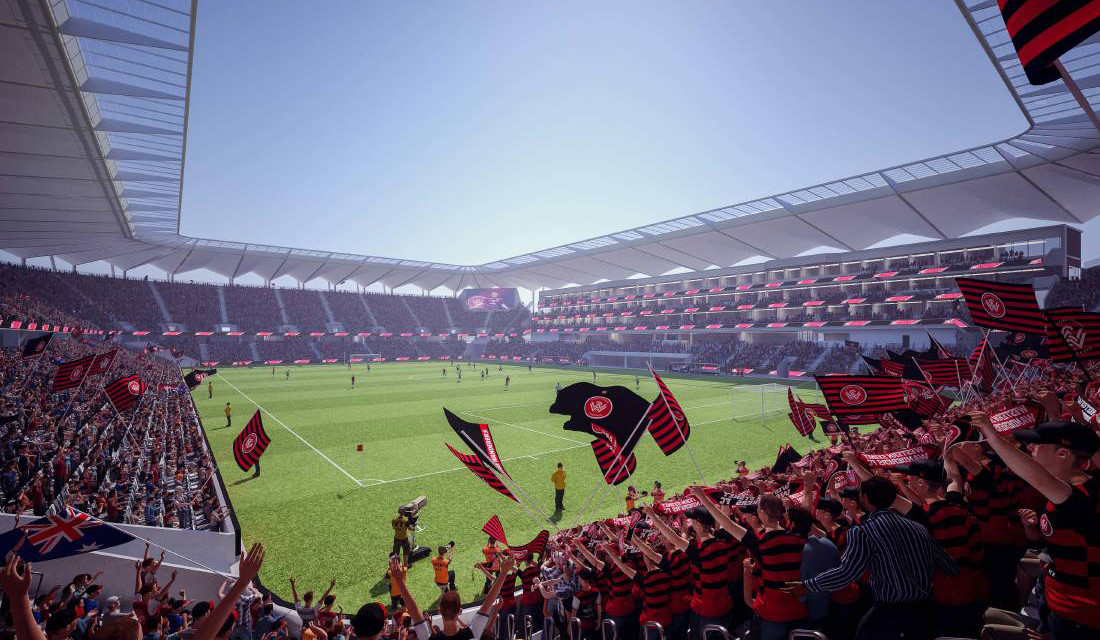 Key facts
Club: Western Sydney Wanderers | Capacity: 30,000 seats | Scheduled opening: 2019 | Status: under construction
Description
Western Sydney Stadium is the currently under construction new stadium of the Western Sydney Wanderers.
When the Western Sydney Wanderers joined the A-League in 2012, they chose Parramatta Stadium as their home ground. While various upgrades were made in the first few years, a larger redevelopment was needed to turn Parramatta Stadium into a modern venue, and in 2015 the state government announced that a new stadium would be built in its place.
Demolition of the old stadium started in early 2017, and works on the new one in September 2017. The new stadium is expected to be completed in the first half of 2019.
Western Sydney Stadium will have a capacity of 30,000 seats, of which 3,000 premium seats and 54 suites. Up to 1,000 seats behind the goal will be able to be converted into a standing area.
Besides becoming the home of the Western Sydney Wanderers, the stadium will also become the home of rugby league club Parramatta Eels and be able to host concerts and other events.
Images of Western Sydney Stadium