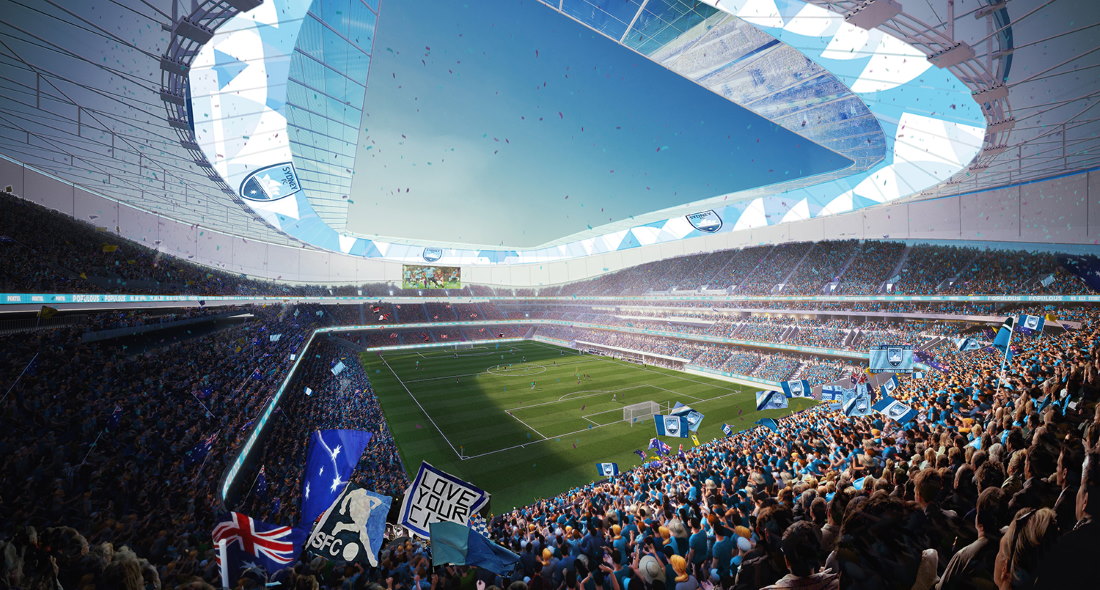 Key facts
Club: Sydney FC | Capacity: 45,000 seats | Scheduled opening: 2022 | Current status: under construction
Description
Sydney Football Stadium is the currently under construction new football stadium that will become the home of Sydney FC and local rugby teams. It is getting built in place of the old Allianz Stadium.
Allianz Stadium, opened in 1988, was the oldest of the modern rectangular stadiums in Australia and had over the years significantly aged. From the early 2010s, the local government therefore started looking into either renovating the old ground or building a new one altogether, with a preference for the latter.
Final plans were presented in 2018 and showed a brand new stadium in place of the old one with a capacity of between 40,000 and 45,000 spectators. The top tier can get covered for lower attendance matches creating two different modes with different capacities.
Demolition of the old stadium started in 2019, and construction of the new stadium is expected to start in 2020 with expected completion in 2022. The project comes at a cost AUD 735 million.
In the meantime, Sydney FC will play their matches at Netstrate Jubilee Stadium in the south of Sydney.
Images of Sydney Football Stadium