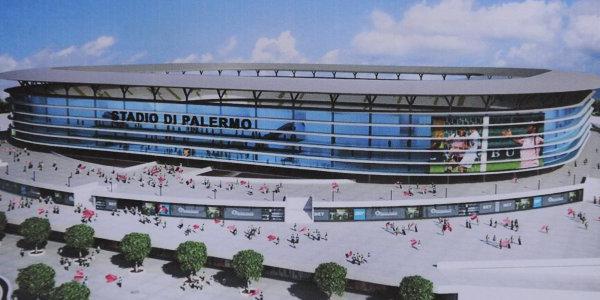 Key facts
Club: Palermo Calcio | Capacity: 35,000 seats | Scheduled opening: n/a | Status: proposed
Description
Stadio di Palermo was a proposed new stadium for Palermo Calcio. It got presented in 2011 by its main advocate, Palermo chairman Zaparini, who had been toying with the idea of building a new stadium for years.
The stadium would have a capacity of 35,000 seats, all covered. It would furthermore house several leisure facilities such as a cinema, gym, bar, wellness centre, and retail activities focused on sports.
Palermo intended to build the new stadium at the site of the Velodromo Borsellino, which lies about 2.5 kilometres further north from where Palermo's current stadium Renzo Barbera is situated (which is already toward the north of the city).
Zaparini claimed that funding was in place, and that it could be built in only 6 months. However, in 2012 progress stalled and the project was eventually abandoned.