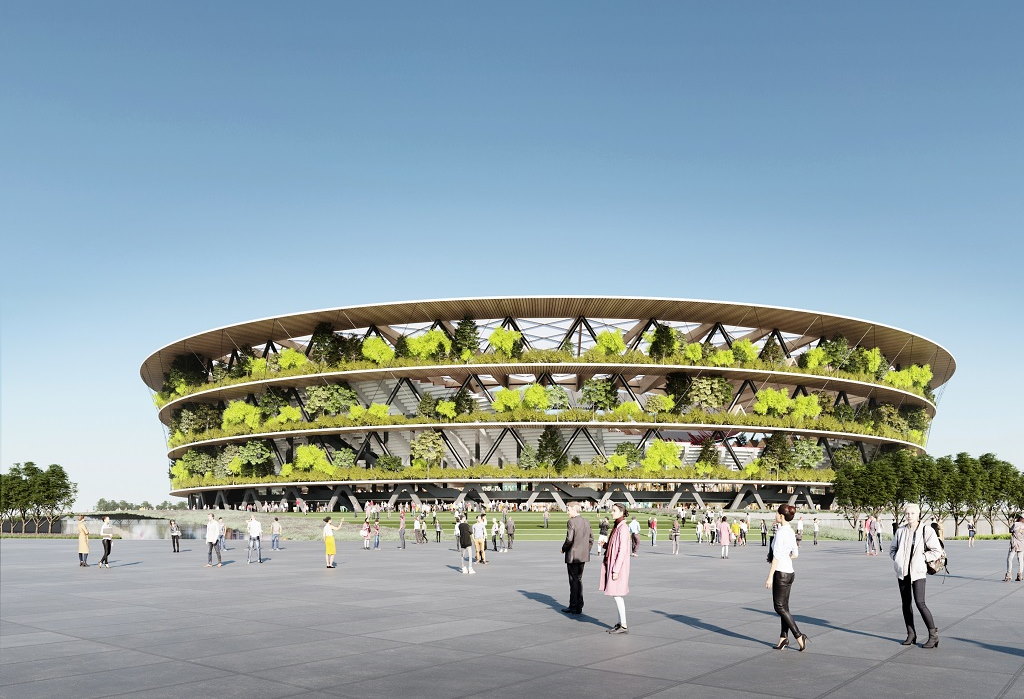 Key facts
Club: none | Capacity: 55,000 seats | Scheduled opening: 2024 | Status: in planning
Description
Serbia National Stadium is the planned new national stadium of the Serbia national team. The stadium is a project of Serbian President Vucic to upgrade the sports venues of the country including a new centerpiece national stadium.
Serbia does not have a national stadium at the moment and the national team currently play most of their home matches at Red Star's Stadion Rajko Mitic.
First plans were announced in 2019, which became more concrete in 2020 with the release of the first images. The proposed stadium will have a capacity of 55,000 seats which will make it the largest of the country. It will have a steel frame with wood and natural materials on the inside. The stadium is expected to come at a cost of EUR 250 million financed by the state.
Serbia National Stadium will be built in the town of Surcin off the A1 motorway on the north bank of the Sava river not far from the international airport. The stadium is part of a wider project of new developments including retail, entertainment, offices, and residential buildings called "Stadium City".
The government had hoped to start construction in 2020 but the Corona crisis pushed the start of works back to 2021. Works are expected to last two to three years. The stadium is part of the joint Serbia, Bulgaria, Greece, and Romania Euro 2028 bid.
None of Belgrade's major clubs is expected to move into the new stadium.
Images of Serbia National Stadium