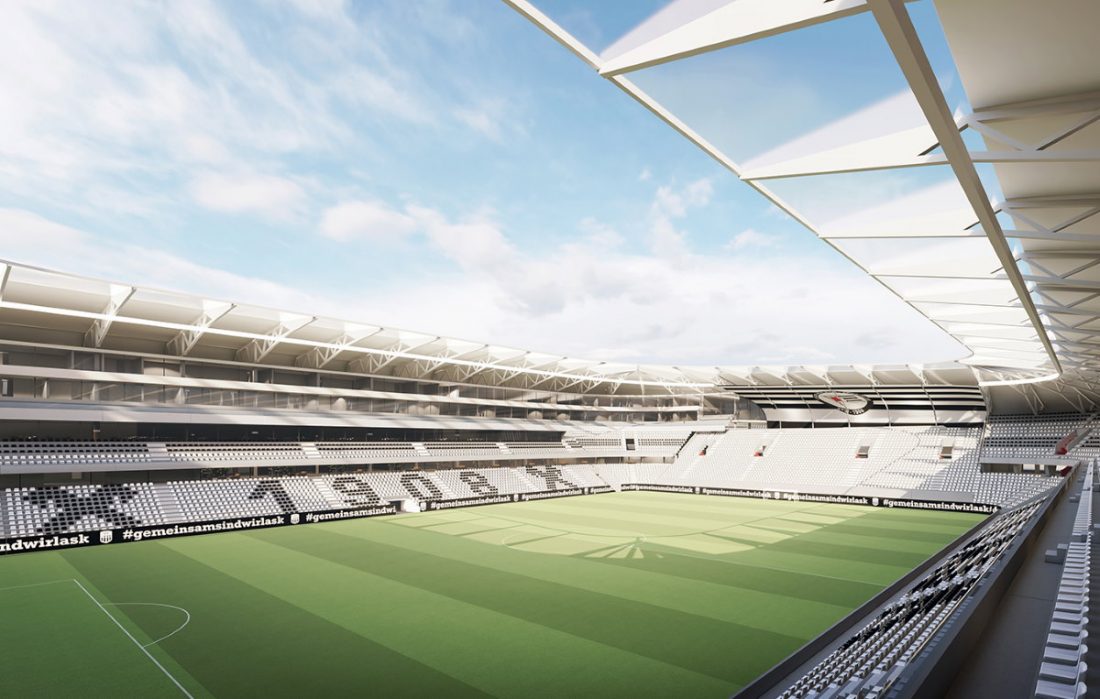 Key facts
Club: LASK Linz | Capacity: 20,234 | Scheduled opening: 2022 | Status: in planning
Description
The Raffeisen Arena is the planned new stadium of LASK Linz. The stadium will be built in place of the Linzer Stadion in central Linz.
Earlier plans of the club to built a new stadium in the 2010s had led to nothing and in 2016 the club moved out of the Linzer Stadion to the Waldstadion in nearby Pasching following disagreements with the Linz city council (though they still played their European matches in Linz).
Following the successes of the club in the late 2010s, plans were presented in the summer of 2020 for the construction of a new modern arena in place of the old Linzer Stadion, which would result in the return of the club to the city.
The arena, named Raffeisen Arena after their main sponsor, will have a capacity of just over 20,000 which will be reduced to just over 18,000 for European matches when standing sections are converted into seats. The stadium will include facilities for non-matchdays including offices, a restaurant, health centre, LASK chapel (for club-themed weddings), children's day care, and a club museum.
The Raffeisen Arena aims to be a climate-neutral and plastic-free stadium
Construction works are expected to start early 2021 and the club expects to move into their new home at the start of the 2022/23 season.
Photos of the Raffeisen Arena