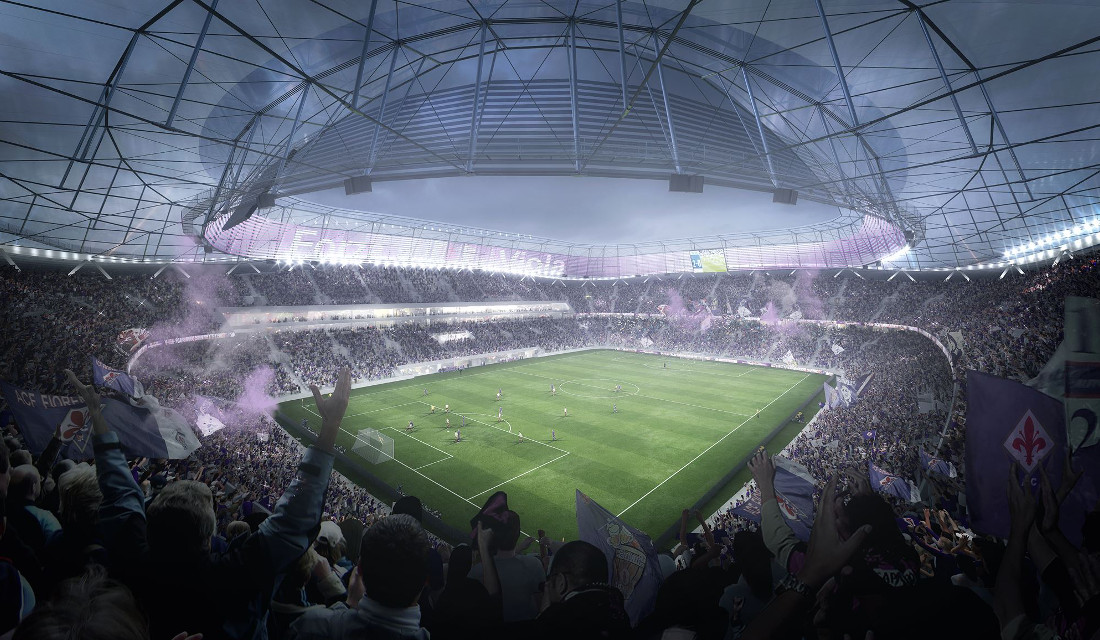 Key facts
Club: ACF Fiorentina | Capacity: 40,000 seats | Scheduled opening: 2021 | Status: in planning
Description
Nuovo Stadio Fiorentina is the planned new stadium of Fiorentina. Fiorentina has been looking to build a new stadium to replace the aged Stadio Artemio Franchi from as early as 2008.
Initial plans focused on an innovative and multifunctional arena in the Castello area in Florence's north-west, but a corruption scandal ended that project.
In 2012, the city of Florence started forming plans for a new stadium at the site of the Mercafir fruit and vegetable wholesale market in the Novoli area, also in the north-west of the city and close to the airport.
It took a while for the club and city to reach agreement, and bureaucratic hurdles, land issues, and the search for a new location for the Mercafir market further delayed the project. The project was finally officially submitted by the end of 2016, and plans with images were unveiled in March 2017. The club is hoping to move into the new stadium in 2021, but the start of construction has not been planned yet.
The stadium will be part of a larger complex including a shopping centre, hotel, and other sports facilities. It will have a capacity of 40,000 seats divided over two tiers and house the new Fiorentina museum and a restaurant with pitch view. The stadium furthermore has a behind-glass VIP section at pitch level behind the dug-outs.
The entire project comes at a cost of €420 million, which will be privately funded.
Images of Nuovo Stadio Fiorentina