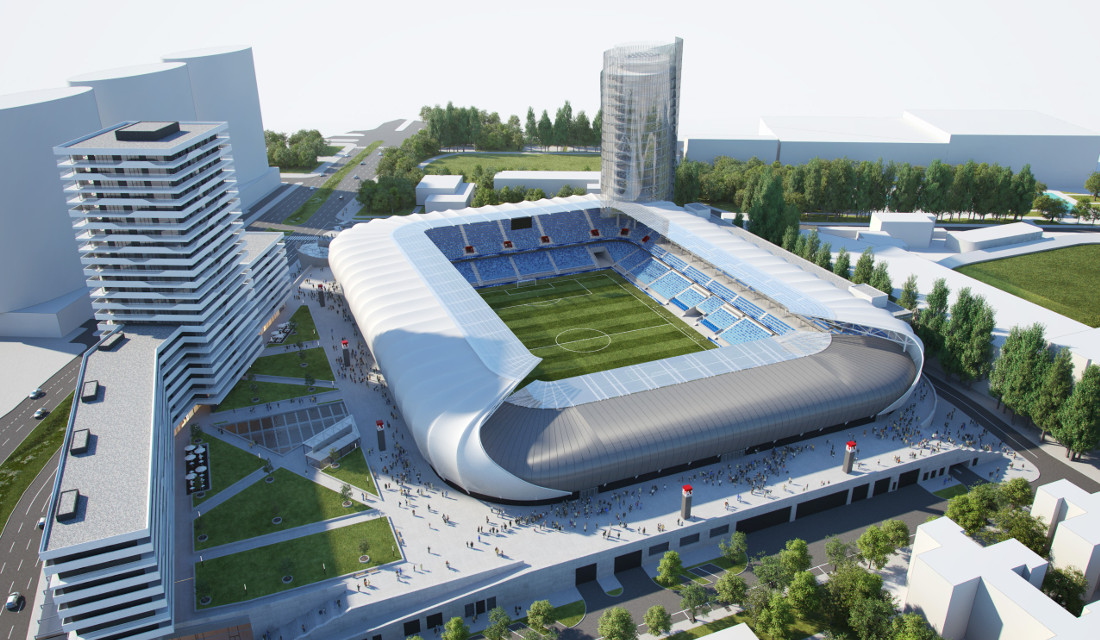 Key facts
Club: SK Slovan Bratislava | Capacity: 22,500 seats | Scheduled opening: 2018 | Status: under construction
Description
New Tehelne Pole is the new Slovakian national stadium and new home of Slovan Bratislava that is currently under construction. It is being built in place of the old Tehelne Pole stadium, which closed in 2009 and got demolished in 2013.
First plans for the new stadium were made in 2006 and the new stadium was scheduled to be completed by 2010. However, the project, initially instigated by Slovan Bratislava, soon ran into delays and the state took over the project.
It took until late 2016 for construction works to finally start. The stadium is expected to be completed in 2018, though Slovan Bratislava will move into the stadium once two of the four stands are finished.
The new Tehelne Pole will have a capacity of 22,500 seats. It will come at a cost of €60 million.
Images of the New Tehelne Pole