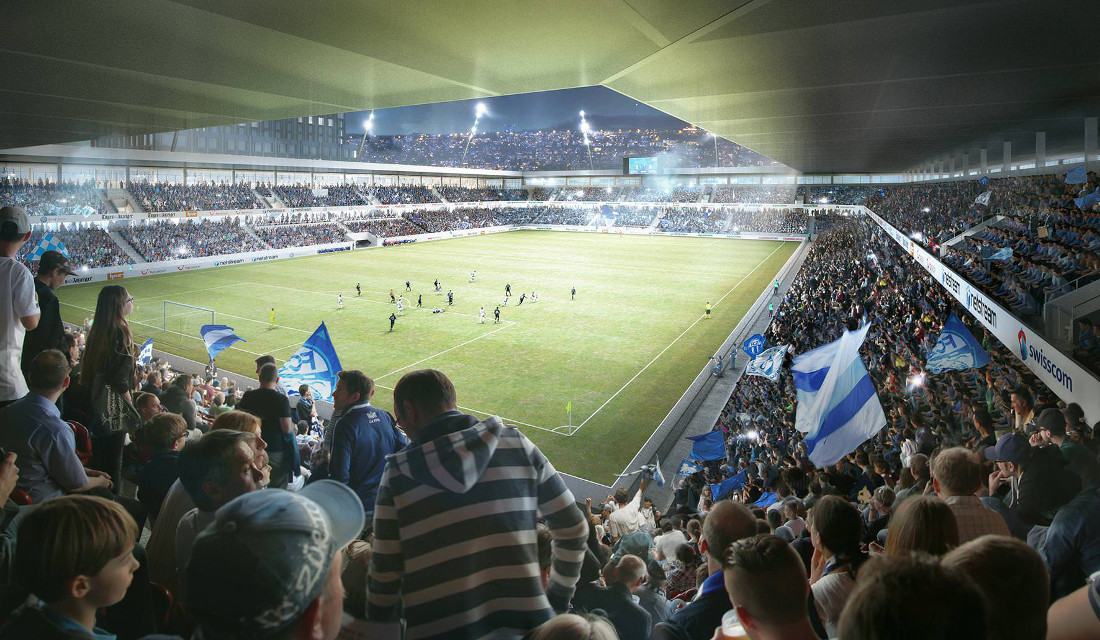 Key facts
Clubs: Grasshoppers CZ & FC Zurich | Capacity: 18,500 seats| Sched. opening: n/a | Status: in planning
Description
The new Hardturm-Stadion is a new stadium that is planned for the site of the old Hardturm stadium, which closed in 2007 and got demolished in 2008.
First plans for a new stadium were made in the early 2000s, and in 2003 official plans were presented for a new 30,000-seater that would be able to host matches at the Euro 2008 Championships. However, resistance of local residents led to delays and instead it was decided to renovate Letzigrund stadium for the tournament.
In 2009, Credit Suisse, who owned the site, frustratingly stepped out of the project and sold the land to the city. New plans were made for a smaller stadium with 16,000 seats in combination with a shopping centre and hotel, but the plans were voted down in a referendum in 2013.
Next, the city announced a competition for investors to come up with the best project. In the summer of 2016 they announced the winner, which included a stadium with a capacity of 18,500 in combination with housing developments.
The winning project team will now further develop the project until it is ready to be submitted to the city council and next a popular vote. No timeline has been given for when the stadium is expected to be ready.
The new stadium will become the home of both Grasshopper CZ and FC Zurich.
Images of the Neue Hardturm-Stadion