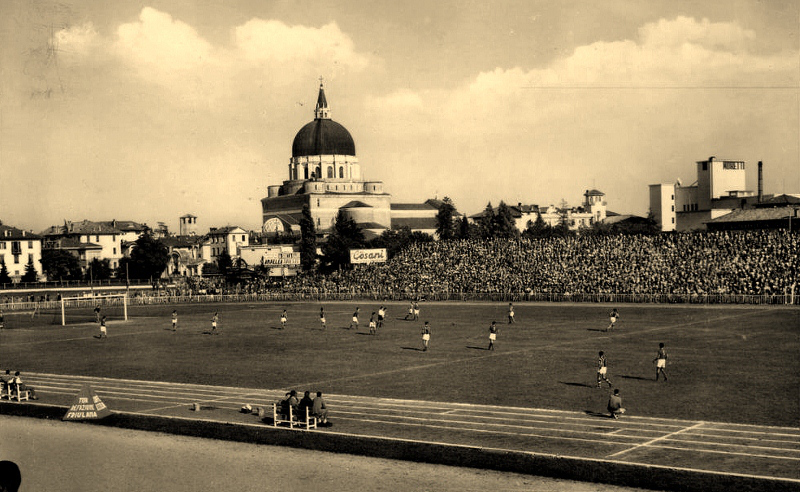 Key facts
Club: Udinese Calcio | Opening: 1919 | Closing: 1988 | Final capacity: 25,000
Description
Stadio Moretti was for over half a century the home of Udinese Calcio, until it got replaced in 1976 by Stadio Friuli.
Stadio Moretti got built in 1919 by the Moretti family, owners of the local brewery that made the Moretti beer. It officially opened its doors on the 31st of August 1919, but got further developed in the following years into a multi-sports complex.
Most notable feature of the stadium was its speedway course that circled outside the stands except the main stand, which served for both sports. This meant that the main stand stood further from the pitch than the other stands.
Stadio Moretti was located at the western edge of Udine's city centre, at the foot of the Tempio Ossario church.
In later years it got bought by the city of Udine, but always remained a rather modest affair with place for an estimated 25,000 spectators.
In 1976, Udinese moved out to the newly built Stadio Friuli, and though the stadium was initially kept being used for training, it later fell into disuse. It got finally demolished in 1988 and replaced by a park that was recently renamed Parco Moretti in honour of the beer magnate.
Photos of Stadio Moretti