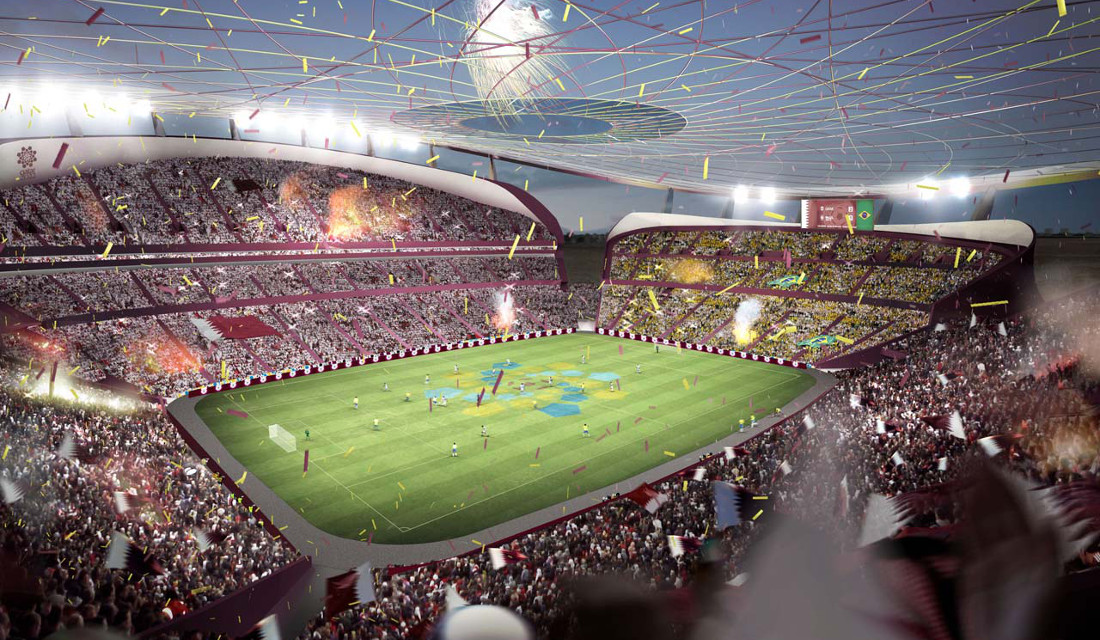 Key facts
Club: N/A | Capacity: 80,000 seats | Scheduled inauguration: 2021 | Status: in planning
Description
Lusail Stadium, also known as Lusail Iconic Stadium, is a planned new stadium that will be the flagship venue of the 2022 World Cup in Qatar. The stadium is expected to host both the opening match and final.
The construction of Lusail Stadium was first proposed in 2010 as part of Qatar's World Cup bid. Renderings were presented of a stadium with a futuristic glass roof to keep the summer heat away (see above).
Following the decision to award Qatar the World Cup, a tender process was started for the actual design of the stadium, however this initially moved slowly and the first designs proved unsatisfactory to the organising committee.
In the end, British architecture firm Foster + Partners was chosen to design the stadium and the final designs are expected to be revealed at some point this year (2017). The stadium is expected to have a capacity of around 80,000 seats, which is likely to get reduced after the World Cup.
In 2014, works had already begun on preparing the site of the stadium, and the Chinese contractors were selected in late 2016. Foundation works are expected to start later in 2017 and the stadium is expected to be completed in 2021.
Lusail Stadium is getting built in the new Lusail City development on the northern edge of Doha on the Persian Gulf coast, roughly 20 kilometres from central Doha. Lusail City will be a mixed self-contained development of residences, commerce, and retail in which 200,000 inhabitants are expected to live. A new metro light rail line will connect the stadium with central Doha.