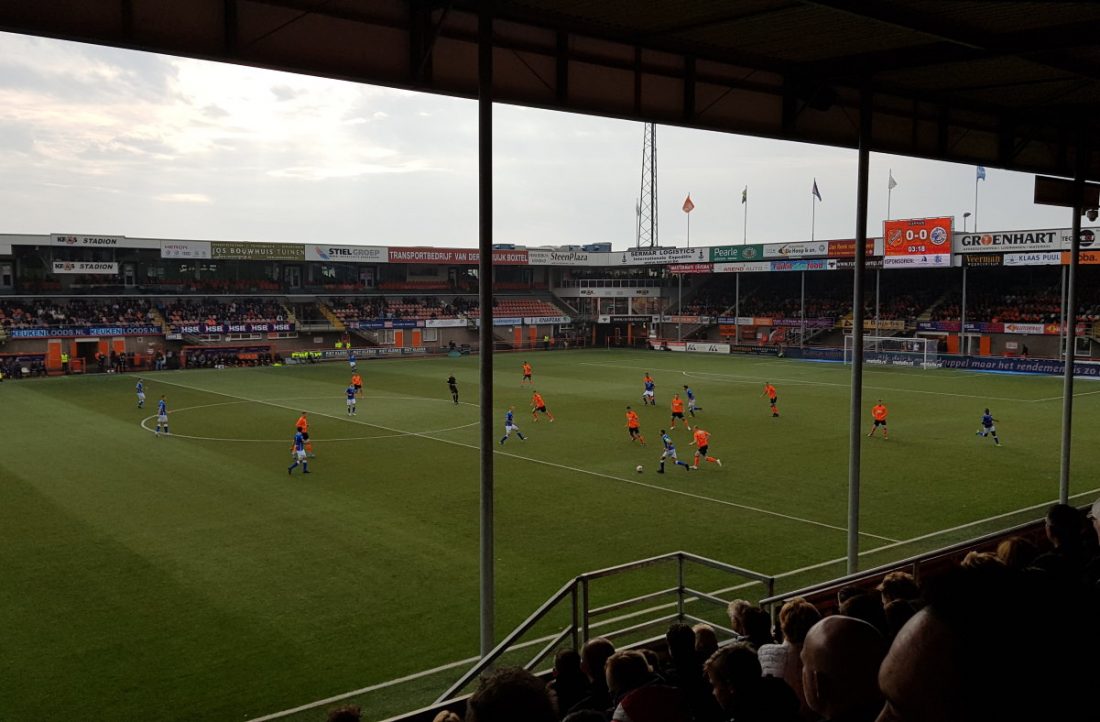 Key facts
Club: FC Volendam | Opening: 1975 | Capacity: 7,384 seats
History and description
Kras Stadion got built in 1975, though the main stand, which had been bought in 1958 from the Brussels' World Fair, got reused.
In 1993, the club embarked on a redevelopment program which resulted in the reconstruction of three out of four stands. The original main stand from 1958 was left standing due to a lack of funding. Works were completed in 1995.
In 2010, the main stand finally got demolished and replaced by a new main stand. Further improvements to the stadium have been made in subsequent years including the closing of the corners with VIP boxes.
How to get to Kras Stadion
Kras Stadion is located rather centrally in the town of Volendam at just a 10-minute walk west from the town's famous seafront.
Volendam is located just 20 kilometres north of Amsterdam, but does not have a train station so a bus journey is required. Buses leave frequently from Amsterdam central station from the upper deck bus terminal in the back of the station on the water side. Catch bus 316 towards Volendam-Edam and get off at stop Marinapark, a few minutes' walk from the stadium, or the next stop for the town centre. The bus journey takes about 25 minutes.
If arriving by car, there is parking available on matchdays at the large parking lots at the Marinapark holiday park south of the stadium, a 10-minute walk away.
Address: Sportlaan 10, 1131 BK Volendam
Volendam Tickets
Tickets for Volendam games can be bought online, or at the club office at the stadium.
Tickets are also available at the ticket windows of the stadium before the start of the match. Volendam rarely sell out.
Expect to pay from € 13.50 for a seat behind one of the goals to € 36.00 for the best seats at the main stand. Other seats on the sides go for between € 16.00 and € 26.00.
Email ticketing@fcvolendam.org for more information.
Photos of Kras Stadion
Useful websites
Fcvolendam.nl – Official website of FC Volendam.
Vvvedamvolendam.nl – Volendam tourist information.
9292.nl – Bus journey planner.