Khalifa International Stadium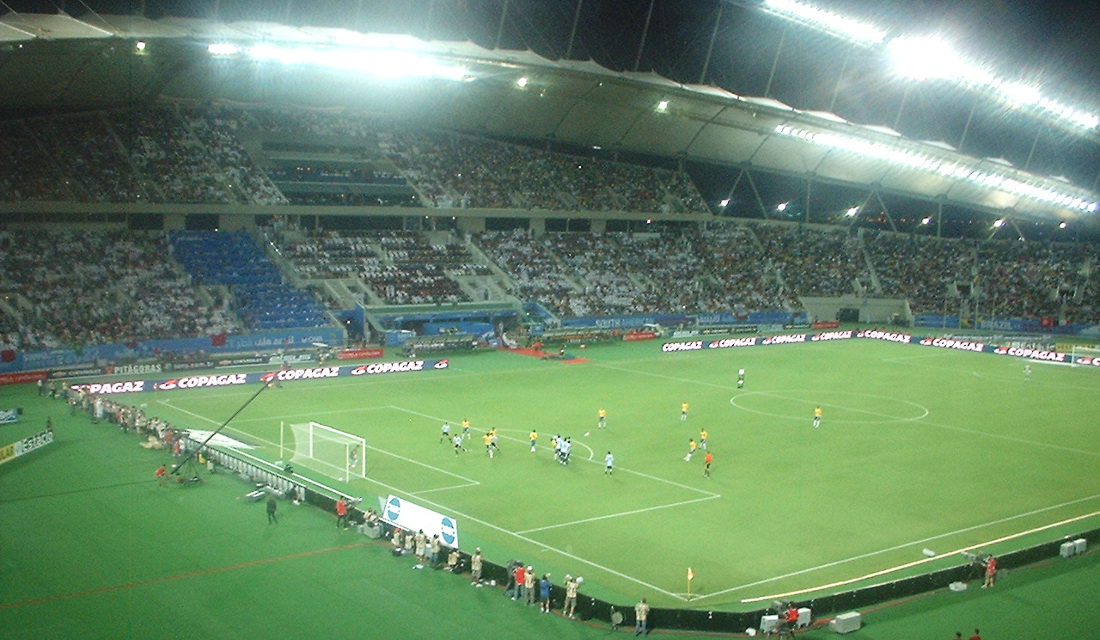 Key facts
Club: none | Opening: 1976 | Capacity: 40,000 seats
History and description
Khalifa International Stadium has been Qatar's principal football stadium since 1976. The stadium was built to serve as the flagship venue for the 1976 Gulf Cup that was held in Qatar and could initially hold 20,000 spectators.
Over the years, the stadium has been upgraded several times, most notably for the 2006 Asian Games, which increased capacity to 40,000 seats.
In 2011, Khalifa International Stadium hosted multiple matches including the final between Japan and Australia (1-0) during the 2011 Asian Cup.
Khalifa International Stadium has been the standard playing venue of the Qatar national team and has furthermore occasionally hosted international friendlies of other teams such as Argentina and Brazil.
When Qatar got awarded the 2022 World Cup in 2010, Khalifa International Stadium was naturally proposed as one of the playing venues, though an extensive upgrade was needed.
Works on the stadium started in 2014, and included a refurbishment of all stands, additional seating, additional hospitality facilities, and the construction of a large innovative roof membrane that is to cover 70% of the stadium. The iconic arch of the stadium will be replaced with a new one and complemented with a second one.
Works are expected to be completed in the summer of 2017, which would make it the first 2022 World Cup stadium to be finished.
In 2019, Khalifa International Stadium will be the venue of the 2019 IAAF World Championships in Athletics.
How to get to Khalifa International Stadium
Khalifa International Stadium is located in the west of Doha at roughly 10 kilometres from central Doha (e.g. the Souq Waqif and Corniche), and 18 kilometres from The Pearl development further north.
The stadium is best reached by taxi.
Address: Al Waab St, Doha
Eat, drink, and sleep near Khalifa International Stadium
Khalifa International Stadium is part of a large development including Qatar's other Olympic sports facilities (e.g. an aquatics centre and indoor hall), the large Villaggio Mall, a park, and the iconic The Torch Doha hotel.
After completing the redevelopment, Khalifa International Stadium will also house the 3-2-1 Qatar Olympic and Sports Museum.
The Villaggio Mall houses multiple restaurants of all types including quite a few international chain restaurants from the likes of Shake Shack, Pizza Express, and TGI Fridays to your regular fast food chains.
If you are looking to stay close to the stadium, you've got two hotels to choose from: the before mentioned Torch Doha and the Movenpick Al Aziziyah, though both are in the higher end.
Click here for an overview of hotels near Khalifa International Stadium, here for cheaper options in central Doha around The Corniche, or here for options further north around the West Bay arena and The Pearl if you've got more money to spend.
Photos of Khalifa International Stadium
Relevant Internet links
Visitqatar.qa – Doha tourist information.