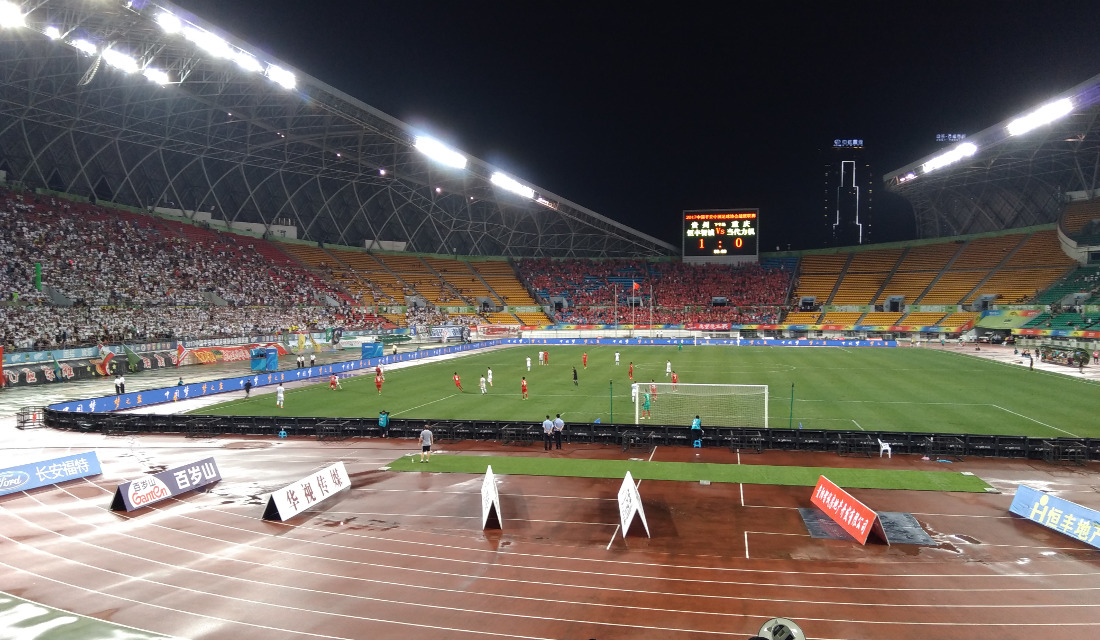 Key facts
Club: Guizhou Zhicheng FC | Opening: 2011 | Capacity: 51,636 seats
History and description
Guiyang Olympic Sports Center got built between 2006 and 2011. One of the first events at the stadium were the 9th National Minorities Games in 2011.
The stadium forms part of a large recreational complex including an indoor arena, swimming facilities, and tennis park.
How to get to Guiyang Olympic Sports Center
Guiyang Olympic Sports Center is located in the north-east of Guiyang at roughly 14 kilometres from Guijang's city centre and a kilometre further from Guiyang's main railway station, which lies on the southern edge of the centre.
The stadium is planned to be on Guiyang's currently under construction metro network, which is expected to be (partly) completed by 2020. Station West Xingzhu Road will be closest to the stadium, a 15-minute walk away. West Xingzhu Road will be on metro line 2, the second metro line to be completed.
Currently, the stadium is served by various buses, including the 208, 217, 219, 220, 225, 229, and 256.
Guiyang has quick rail connections with Kunming, Guilin, Guangzhou, and Chongqing.
Address: Wudang, Guiyang, Guizhou, 550081
Photos of Guiyang Olympic Sports Center
Useful websites
Gzzcclub.com – Official website of Guizhou Zhicheng FC.