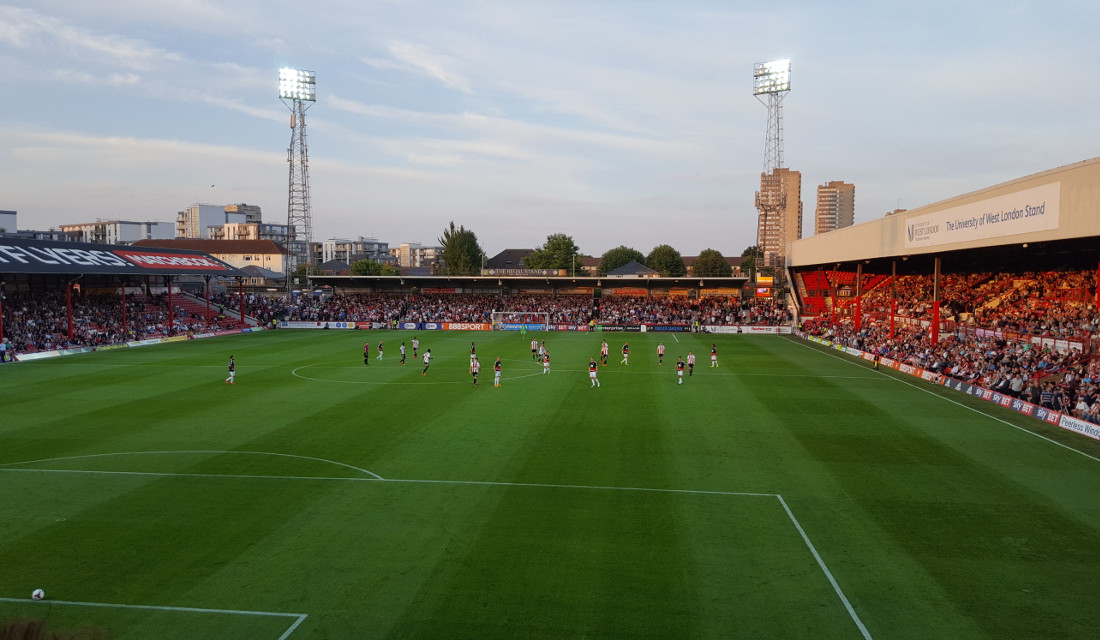 Key facts
Club: Brentford FC | Opening: 1904 | Closing: 2020 | Final capacity: 12,763 seats
History and description
Griffin Park was built in 1904, though initially consisted of nothing more than a small single stand. Previously, Brentford had played at five different locations before leasing the new site in the west of London. The first match at the ground was a league match between Brentford and Plymouth.
In the late 1920s, a new main stand was built, followed by further gradual improvements on the other stands in subsequent decades, but overall Griffin Park remained a rather modest affair.
The rise of Brentford to the Championship in 2014 made further improvements necessary, but significant expansions were impossible due to the stadium being enclosed by residential housing.
The club therefore started working on building a brand new stadium, and in 2015 secured planning permission for a new 20,000 capacity ground at less than a mile east of Griffin Park. Preliminary works started in March 2017, and after a few delays Brentford Community Stadium opened in 2020.
The final first team match at Griffin Park was played on 29 July 2020 when Brentford received Swansea in the Championship play-off semi-final. Due to the Covid-19 pandemic the match was played behind closed doors.
Demolition of the stadium started in 2021 for it to be replaced with housing.
Griffin Park was well-known for having a pub on each of its four corners, the only stadium in the UK to have this.
Photos of Griffin Park