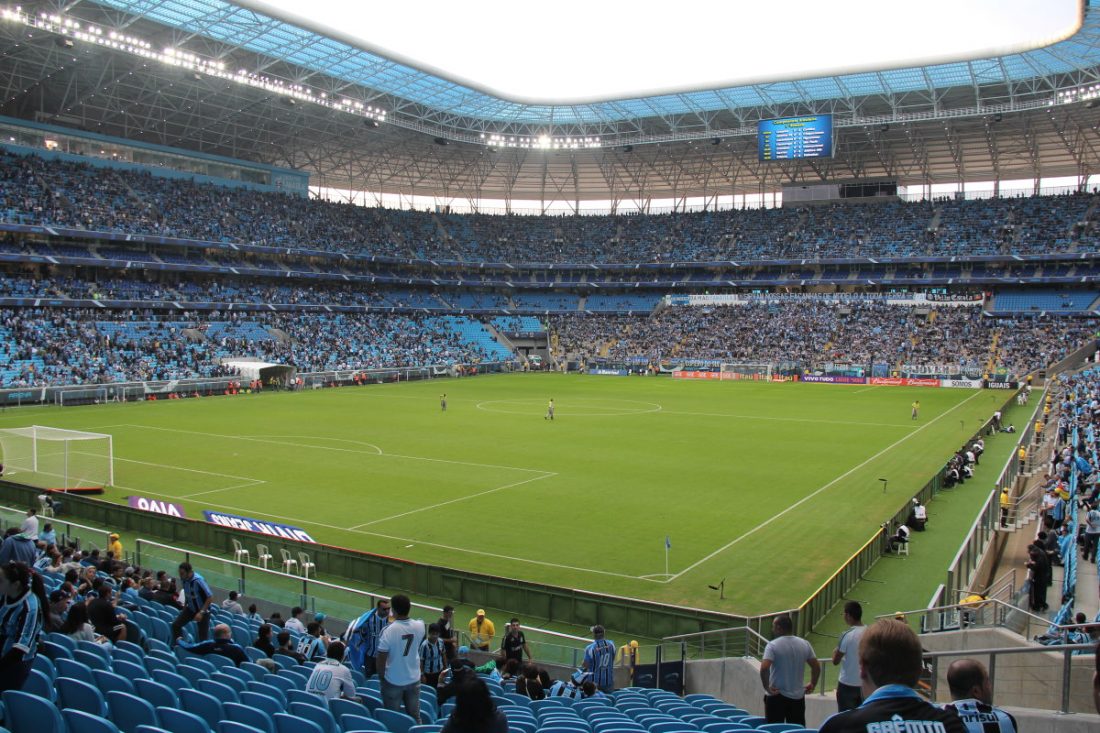 Key facts
Club: Grêmio FBPA | Opening: 2012 | Capacity: 60,450
History and description
The Arena do Gremio was built to provide Gremio with a modern home to replace Estádio Olímpico Monumental.
The project kicked off in 2007 when a project consortium was set up, and in 2008 a site was selected in the north of the city of Porto Alegre.
Council approval was received in late 2008, and building works began in September 2010. The Grêmio Arena officially opened on 8 December 2012 with a grand show and a friendly between Gremio and Hamburger SV.
Even though the Gremio Arena complies with all FIFA requirements, it was not selected to serve as a playing venue for the 2014 World Cup. Instead, this honour went to the renovated Estádio Beira-Rio of local rivals Internacional.
How to get to the Arena do Gremio
The Arena do Gremio is located in the Humaita area in the north of the city of Porto Alegre, about 8 kilometres from Porto Alegre's historic city centre.
The stadium can be reached with line 1 (the only line) of the metro. Take a train at station Mercado in Porto Alegre's historic centre and get off at station Anchieta, which is right next to the arena.
Address: Av. Padre Leopoldo Brentano 110, Bairro Humaitá, Porto Alegre
Gremio Tickets
Tickets for Grêmio matches can be bought online, or at the ticket windows of the Gremio Arena, either a few days in advance or before the start of the match.
Ticket prices range from R$50.00 for a seat behind the goal to R$110.00 for a central at one of the sides.
Photos of the Arena do Gremio
Useful Internet links
Gremio.net – Official website of Grêmio FBPA.
Trensurb.gov.br – Information on the Porto Alegre metro system.