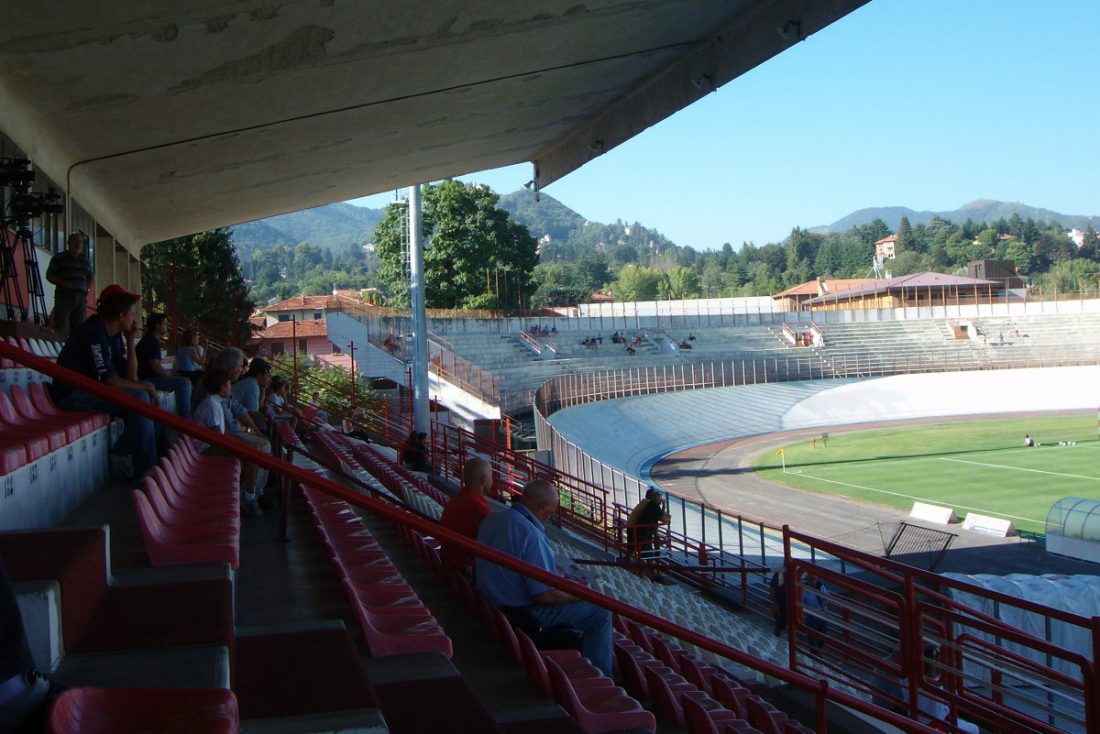 Key facts
Club: none | Opening: 1935 | Capacity: 9,926 seats
History and description
The city of Varese first presented plans for the construction of a new stadium in early 1935, and less than one year later, on 8 December 1935, Varese played their first match at the ground.
The stadium was initially named Stadio del Littorio, but was renamed Stadio Franco Ossola in 1949, in honour of the Torino striker that died in the Superga air disaster and who started his career at Varese.
Stadio Franco Ossola has remained practically unchanged, with only a few minor renovations performed when Varese promoted to the Serie B in 2010. Safety measures have reduced the official capacity of the stadium, which is over 20,000, to under 10,000 seats.
Any proposals of the club to build a new stadium have thus far led to nothing.
How to get to Stadio Franco Ossola
Stadio Franco Ossola is located in the north-west of the town of Varese, at just under 3 kilometres from Varese's historic town centre and a little more from the rail station.
Regular trains run from Milan stations Cadorna and Garibaldi to Varese. The journey takes about an hour.
From the rail station and historic centre you can reach the stadium with bus E and P. Take bus E in the direction of Palasport or bus P toward Velate. Get off at stop Stadio.
If arriving by car from the direction of Milan, take the A8 motorway into town, keep straight on the Via Magenta, then the Via Sacco, and then the Via Sanvento (passing through the historic centre). About 3 kilometres after having passed the roundabout in the centre, turn right onto the Via Saffi (sign for Stadio), and then immediately right again onto the Via Borghi.
Address: Via Giuseppe Bolchini 25, 21100 Varese
Varese Tickets
Varese went bankrupt in 2019 and Stadio Franco Ossola therefore at the moment does not have a permanent occupant.
Useful Internet links
Varese1910.it – Official website of AS Varese 1910.
Vareselandoftourism.it – Tourism website of the Province of Varese.
Ctpi.it – Varese public transport information.