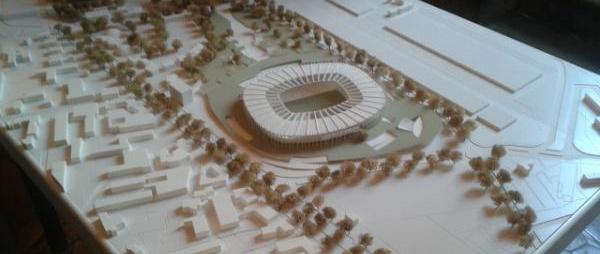 While many Italian clubs have made the news recently with new stadium plans, it has been relatively quiet surrounding those Fiorentina. That may not be a bad sign though, and the club may even be the first to follow Juventus and have spades in the ground. Or not.
Like practically all Italian stadiums, the best years of Stadio Artemio Franchi already lie in the distant past. In 2008, Fiorentina owners Andrea and Diego Della Valle therefore presented ambitious and innovative plans that involved a modern and multifunctional stadium mixed up with retail and a hotel, very much like Juventus Stadium.
The club eyed a site in the Castello area in the north-west of the city, but a corruption scandal blew the whole project up.
However, the city of Florence then came with their own proposal. They had a site to offer, located just south of the Mercafir fruit and vegetable wholesale market in the Novoli area, also in the north-west of the city and close to the airport.
The site would be open for private development, and the city's vision included offices, a shopping mall, entertainment, a hotel, and, of course, a new Fiorentina stadium.
The project was estimated to be worth €200 million, to be financed by private investors, and mayor Renzi even presented some hypothetical drawings and models of the stadium (above and below). The capacity of the new stadium was estimated to be 40,000 seats.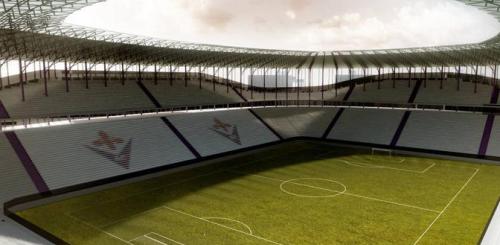 Of course, no new stadium gets realised before having to overcome many bureaucratic hurdles, in which the Italians are experts. Then there was a lot of bickering between the mayor and the Della Valle family earlier this year, but by the summer it seemed that things had cleared up.
The city then indicated that they had completed all the preparation works, and put the ball in the court of the Della Valle family to make a concrete proposal. They set the 30th of September as a deadline.
No proposal came, but deputy-mayor Dario Nardella then claimed the deadline was not a strict deadline, but merely an indication, and that he soon expected the proposal.
The Della Valle's have been coy on their intentions though, and it is not known how much they currently really want a new stadium, or whether they might also still be looking at other potential sites, which leaves the fans in limbo. The good news: an official announcement is expected within one or two months.