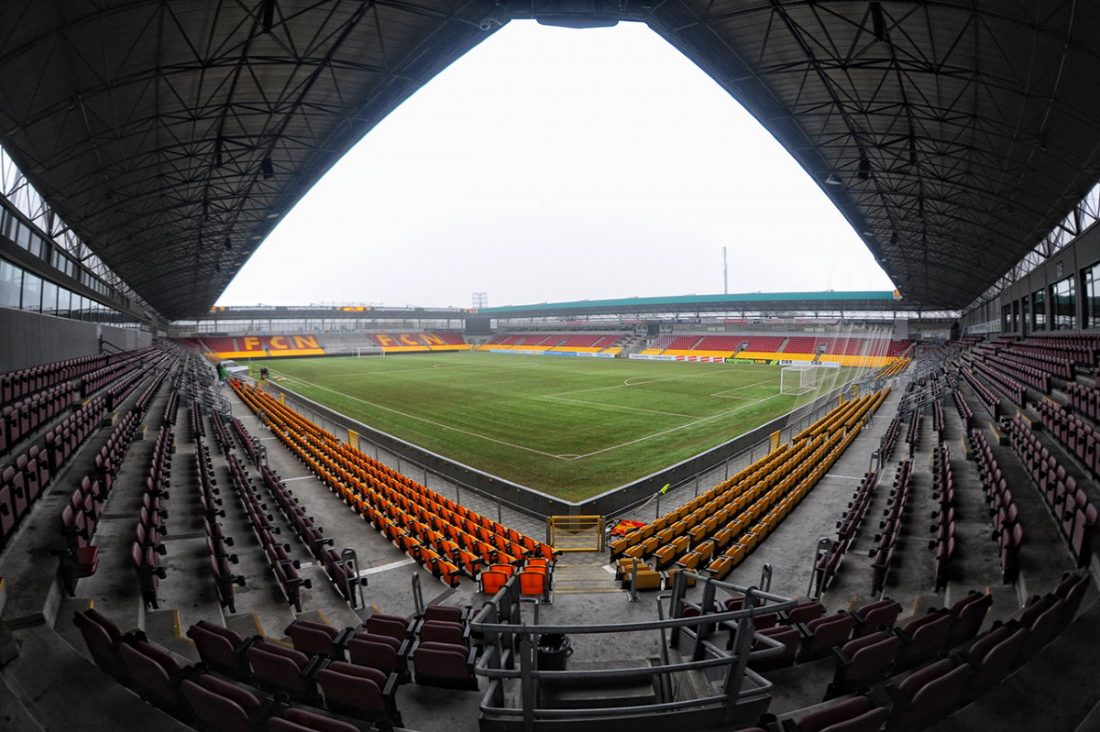 Key facts
Club: FC Nordsjælland | Opening: 2000 | Capacity: 10,300 (500 standing)
History and description
Right to Dream Park, initially known as Farum Park, was built in 2000 to replace Nordsjælland's old stadium that had stood at the same site.
Farum Park was the first Danish top league club to install an artificial pitch at their stadium. This was done before the 2012/13 season.
Farum Park changes name to Right to Dream Park in 2016 after the club's partnership with the Right to Dream Academy in Ghana.
How to get to Right to Dream Park
Right to Dream Park is located toward the north-west of the small town of Farum. The walk from Farum's train station takes about 15 minutes.
Farum is easily reached from Copenhagen with the S Tog commuter trains. Farum is the last stop on line A and H, which can both be taken from Copenhagen's main rail station. The journey takes about 38 minutes.
If arriving by car from the direction of Copenhagen (16/O2), take exit 9 Faurm-C, and then the Paltholmvej west. Either follow the Paltholmvej to the end where there is a car park, or turn left onto the Gammelgårdsvej, right onto the Ryttergårdsvej, and follow until you see the main entrance of the stadium on your right.
Address: Idrætsvænget 2, 3520 Farum
Nordsjælland Tickets
Tickets for FC Nordsjælland matches can be bought online, at the FCN Shop at Farum Park, or at the ticket windows of the stadium on the day of the match.
Nordsjælland normally rarely sells out, though recent successes have led to rising attendances.
Tickets prices range from DKK 110.00 for a seat behind the goal to DKK 150.00 for a central seat at the main stand. Tickets are 20.00 more expensive if bought on the day.
Useful Internet links
Fcn.dk – Official website of FC Nordsjælland.
Farumpark.dk – Official website of Farum Park.
Rejseplanen.dk – Public transport journey planner.
Photo credits: V&A Dudush