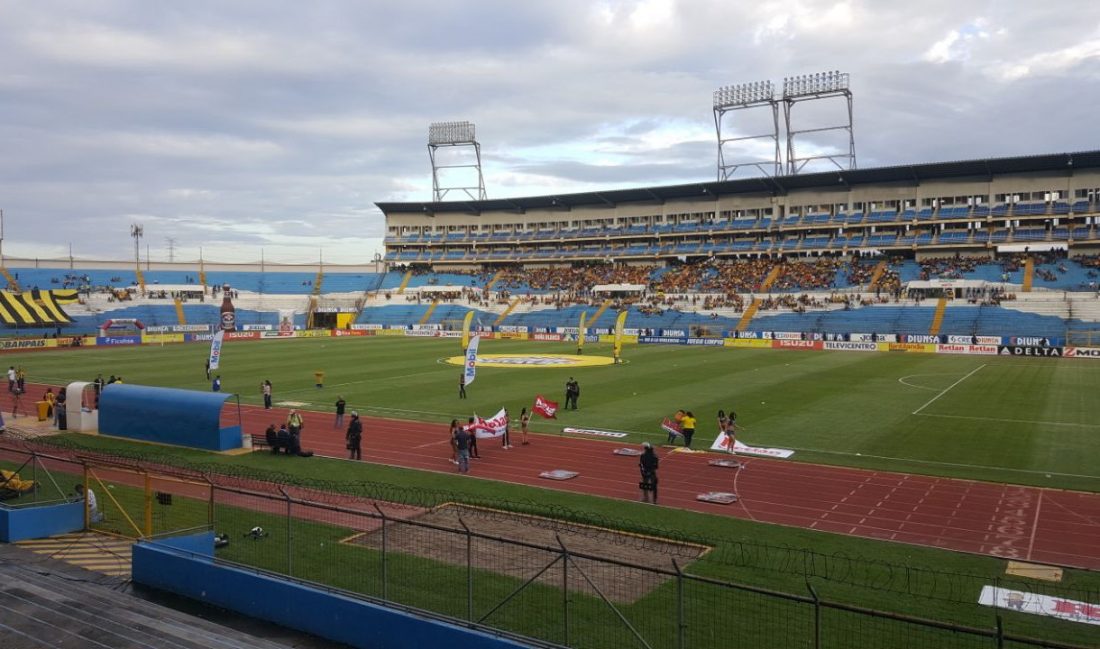 Key facts
Club: none | Opening: 1997 | Capacity: 38,000
History and description
Estadio Olimpico Metropolitano got built in the 1990s to serve as the flagship venue of the 1997 Central American Games. The stadium officially opened on 5 December 1997.
The stadium is the most used playing venue of the Honduras national team, including all official qualifying matches.
No club team uses the stadium as their permanent home, but both Marathon and Real Espana have used the stadium for the odd high-profile match.
How to get to Estadio Olimpico Metropolitano
Estadio Olimpico Metropolitano is located on the southern edge of the city of San Pedro Sula at about 5 kilometres from its city centre.
It is easiest to take a taxi to the stadium.
Address: 33 Calle, San Pedro Sula 21103
Photos of Estadio Olimpico Metropolitano