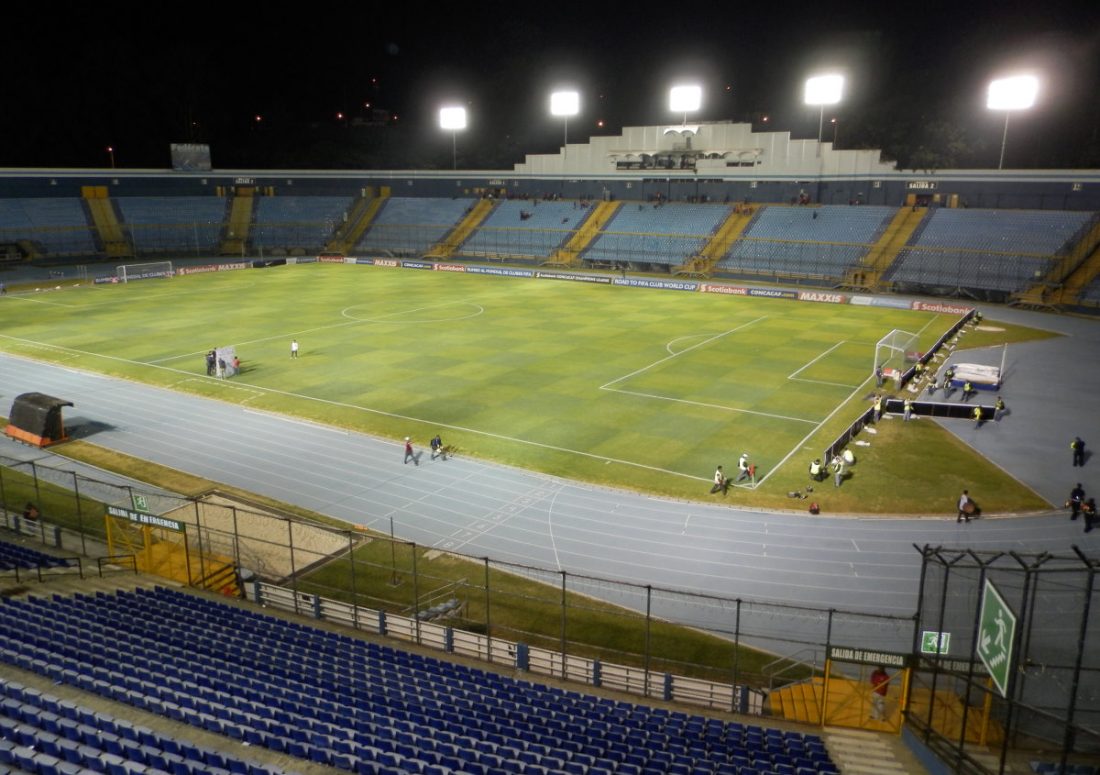 Key facts
Club: Comunicaciones FC | Opening: 1950 | Capacity: 27,792 seats
History and description
Estadio Nacional Doroteo Guamuch Flores, earlier known as Estadio Mateo Flores, got built in the 1940s to provide Guatemala City with a large sports facility and to serve as the flagship venue of the 1950 Central American Games.
The stadium officially opened on 25 February 1950 with the opening ceremony of the Central American Games. It could initially seat about 50,000 spectators on wooden benches.
The stadium was initially called Estadio de la Revolución, but got soon renamed Estadio Mateo Flores after the Guatemalan winner of the 1952 Boston marathon. In 2016, the name changed to Estadio Doroteo Guamuch Flores to correct for the real name of the athlete instead of a nickname.
In 1996, during an international match between Guatemala and Costa Rica, more than 80 spectators lost their lives when an over-packed stand resulted in a stampede and crunch of fans.
In later years, capacity of the stadium got reduced by almost half when plastic seats replaced the wooden benches.
How to get to Estadio Doroteo Guamuch Flores
Estadio Doroteo Guamuch Flores is located centrally in Guatemala City, just south of the historic centre at about 2 kilometres from Parque Central main square.
The stadium lies about 2.5 to 3.5 kilometres from the well-off Zona 10 and Zona 9 in the south of the city.
The stadium can be walked to from most historic centre locations, though bear in mind that the area is not the best of Guatemala City so taking a taxi is the safer option.
From the Zone 9 or 10, take a taxi or take the Transmetro line 13 fixed lane bus and get off at Banco de Guatemala station. It is a 10-minute walk from there.
Address: 10A Avenida, Cdad. de Guatemala 01005
Comunicaciones Tickets
Comunicaciones tickets can be bought online through Todoticket, or in person at various sales points including &Cafe's at Oakland Mall and Miraflores mall, and at booths at Plaza Obelisco and Plaza Futeca.
Expect to pay from Q. 15.00 for a seat behind the goal to Q. 30.00 for a seat at the main stand.
Photo credits: JMRAFFi