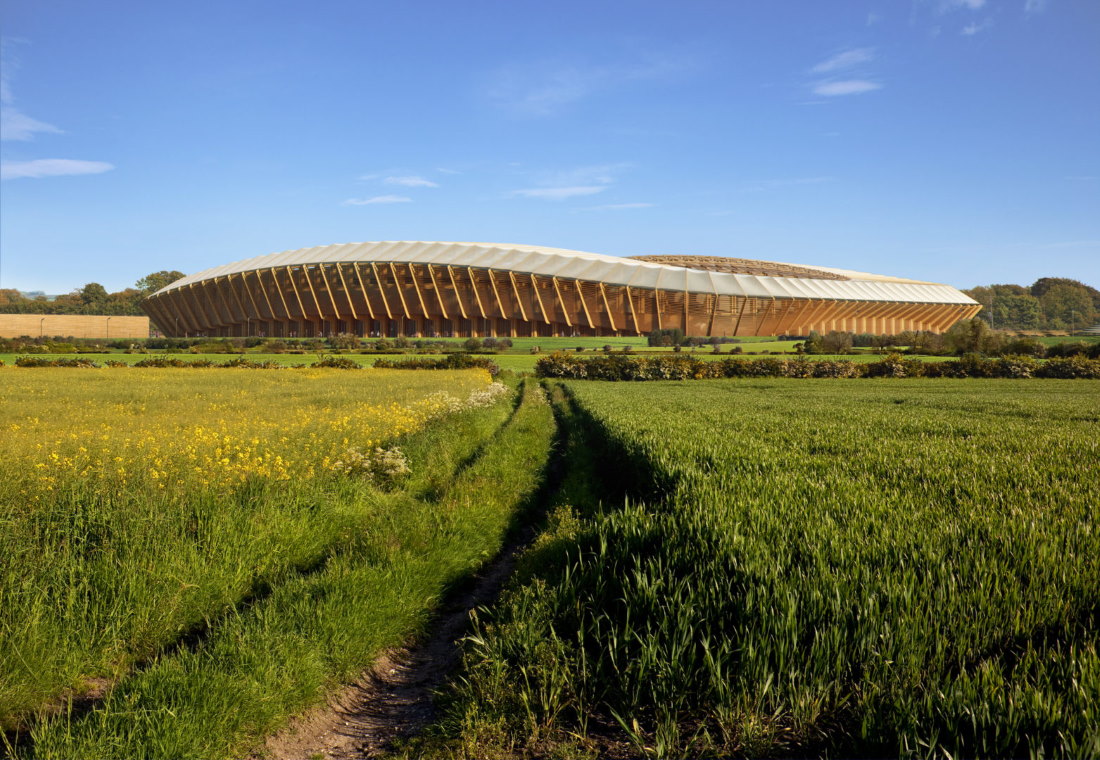 Key facts
Club: Forest Green Rovers | Capacity: 5,000 seats | Scheduled opening: N/A | Status: in planning
Description
Eco Park Stadium is the planned new stadium of Forest Green Rovers. It is touted as the first stadium in the world made entirely out of wood.
While Forest Green Rovers had only opened a new stadium in 2006, they already presented plans for an entirely new stadium a decade later.
Chairman Dale Vince, who had taken over the club in 2010, had ambitious plans to make the club the greenest and most sustainable in the world. They had already implemented various environmentally-friendly changes to their The New Lawn stadium, but this remained a simple ground and a new stadium better fitted the chairman's vision.
Plans were presented in 2016 for a fully wooden stadium designed by Zaha Hadid Architects. The stadium would have a capacity of 5,000 with the potential to enlarge based on demand.
The stadium is proposed to be built at a site near junction 13 of the M5 motorway in an area of woodlands. This is about 8 miles away from their current ground in Nailsworth.
The club received planning permission for Eco Park Stadium at the end of 2019 despite significant community concerns. The club does not expect construction to start for at least another year.
Upon completion of the new ground, The New Lawn will be demolished and replaced by houses.
Images of Eco Park Stadium
Credits: Zaha Hadid Architects