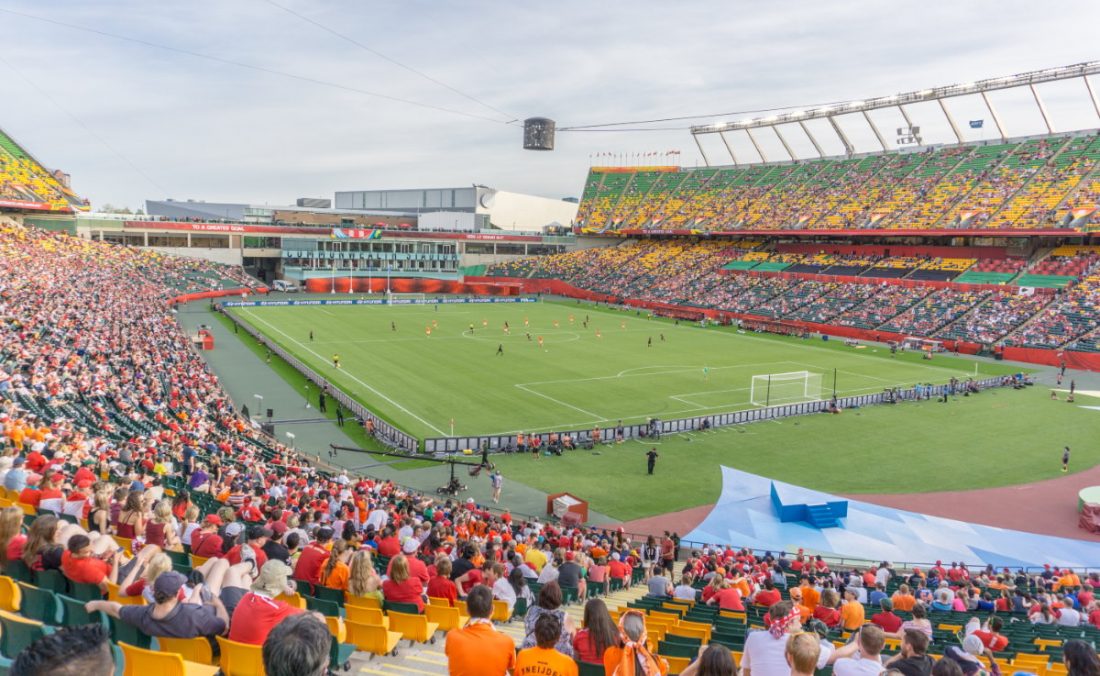 Key facts
Club: none | Opening: 1978 | Capacity: 56,400 seats
History and description
Commonwealth Stadium was built by the city of Edmonton to serve as the flagship venue of the 1978 Commonwealth Games, hence the name.
Construction started in 1975 at the site of of the old Clark Stadium. It took three years to build the stadium, which opened on 15 July 2018, just before the Games.
The stadium could initially hold 42,500 spectators, but got expanded for the 1983 Summer Universiade.
Commonwealth Stadium received further refurbishments in 2001 and between 2009 and 2012. The stadium was one of the playing venues of the 2015 Women's World Cup.
Local club Edmonton FC does not play at Commonwealth Stadium, but at nearby much-smaller Clarke Stadium, though have played the occasional match at its bigger neighbour in the past.
The stadium is the permanent home of the Edmonton Eskimo's Canadian football team.
How to get to Commonwealth Stadium
Commonwealth Stadium is located rather centrally in Edmonton at about 2 kilometres north-east from downtown Edmonton.
It's a 30-minute walk to the stadium from downtown, or take an LRT light rail train. Station Stadium is located right next to the stadium. Take a Capital line train from, for example, Corona, Central, or Chruchill station in downtown or destinations further north or south. It's a short ride from downtown of approximately 5 minutes.
Address: 11000 Stadium Rd, Edmonton, AB T5H 4E2
Photos of Commonwealth Stadium
Useful Internet links
Exploreedmonton.com – Edmonton tourist information.
Edmonton.ca – Edmonton public transport information.