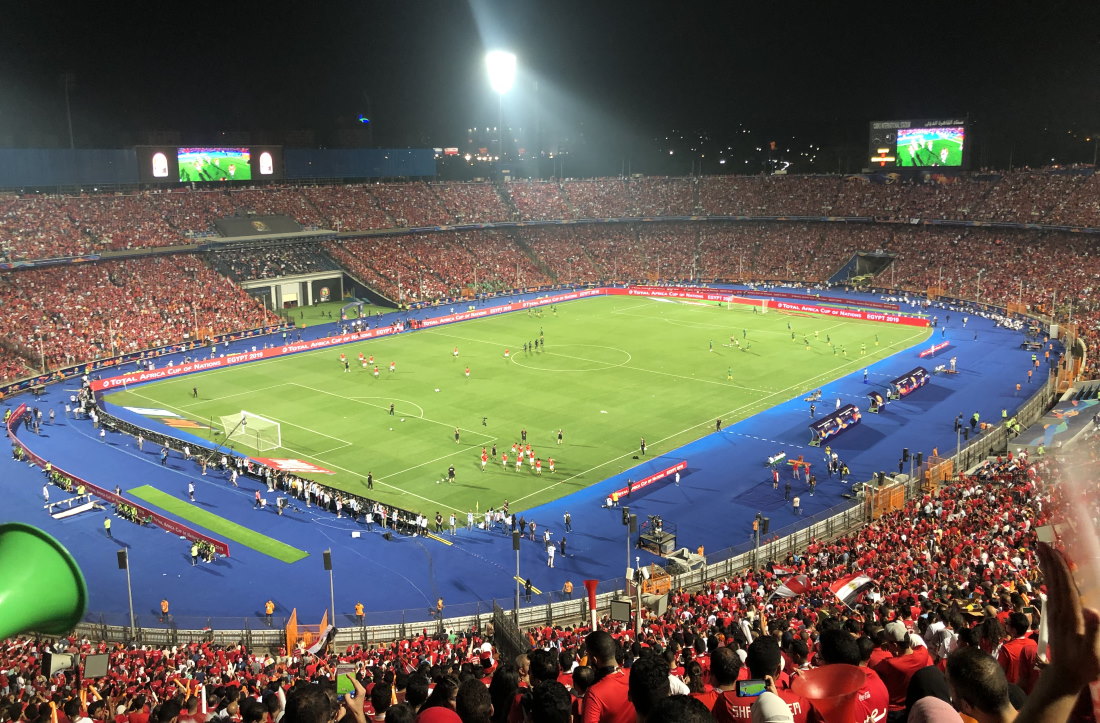 Key facts
Club: none | Opening: 1960 | Capacity: 75,000 seats
History and description
Cairo International Stadium, initially called Nasser Stadium, opened in 1960. Back then it could hold over 100,000 spectators, though unofficial attendances could reach over 120,000.
The stadium underwent a large refurbishment in 2005 in preparation of the 2006 Africa Cup of Nations that were held in the country. During the tournament, it hosted, among others, the opening match and the final.
Cairo International Stadium is one of the playing venues regularly used by the Egypt national team. It is not the permanent home of any club team, though various Cairo based clubs, including top clubs Al Ahly and Zamalek, use the stadium for their high-profile matches. They otherwise play their home matches at smaller stadiums across Cairo or elsewhere in the country.
How to get to Cairo International Stadium
Cairo International Stadium is located in the Nasr City suburb towards the north-east of the Cairo Metropolitan area. It lies roughly halfway between central Cairo and Cairo International Airport, about 10 kilometres away from either.
Take a taxi to the stadium or inquire locally about appropriate bus routes.
Address: Al Estad, Nasr City, Cairo
Photos of Cairo International Stadium
Photo credits: Ben Sutherland
Useful Internet links
Cairo-stadium.org.eg – Cairo Intl Stadium official website.