Banc of California Stadium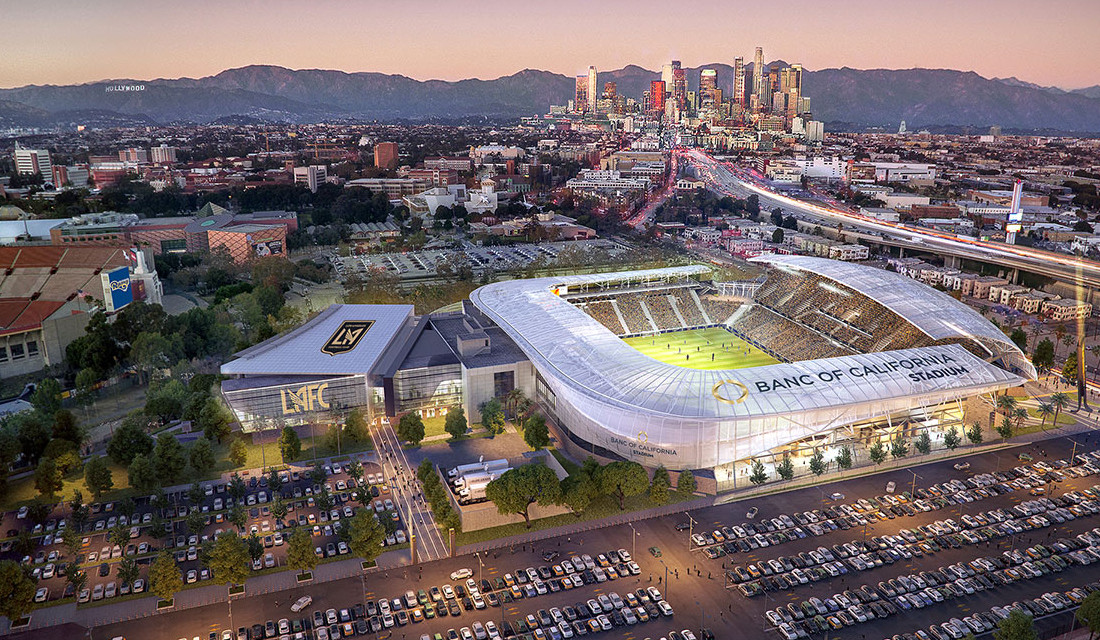 Key facts
Club: Los Angeles FC | Capacity: 22,000 seats | Scheduled opening: 2018 | Status: under construction
Description
Banc of California Stadium is the new stadium of Los Angeles expansion team Los Angeles FC. The stadium was part of LAFC's proposal to join the MLS as a new franchise team.
The new stadium plans were announced in May 2015, six months after LAFC had been granted the MLS franchise. LA broke ground on the stadium in August 2016, and around the same time announced a naming rights sponsorship deal resulting in the name Banc of California Stadium.
LAFC expect to have the stadium completed before the start of the 2018 MLS season, their first in the MLS.
Banc of California Stadium is getting built on the site of the former Los Angeles Memorial Sports Arena, which is located next to the LA Memorial Coliseum stadium. The site is located just south of the University of Southern California campus, roughly 2.5 miles south from downtown Los Angeles.
Banc of California Stadium will have a capacity of 22,000 seats. It is expected to come at a cost of $350 million.
Images of Banc of California Stadium