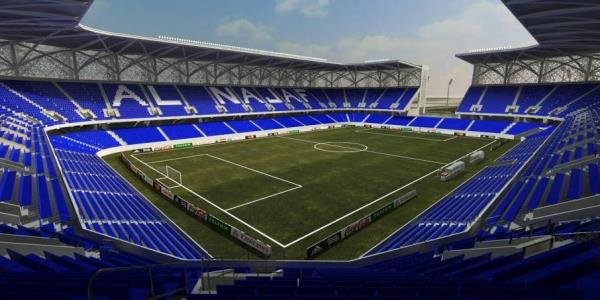 Key facts
Club: Najaf FC | Capacity: 30,000 seats | Scheduled inauguration: N/A | Status: under construction
History and description
The Holy Al Najaf Stadium is a currently under construction stadium in the Iraqi city of Najaf. It is supposed that the stadium will become the home of Najaf FC upon completion.
The initiative for the construction of the stadium came from the Iraqi Ministry of Youth and Sport. It is expected to cost US$84 million.
The stadium has been designed by US architecture firm 360 Architecture. The city's famous Imām Alī Mosque has served as an inspiration.
The Holy Al Najaf Stadium will have a capacity of 30,000 seats and a set of cooling towers to bring down the heat in the stadium.
The stadium will be located in the north-west of the city of Najaf on the road to Karbala. Najaf itself lies about 150 kilometres south of Baghdad.
Construction began in May 2011 and was initially set to be completed in early 2014. In the first months of 2013 foundation works had been completed and a start had been made with erecting the stands, however the project slowed down subsequently and little progress was made until 2017. The present date of completion is therefore unclear.