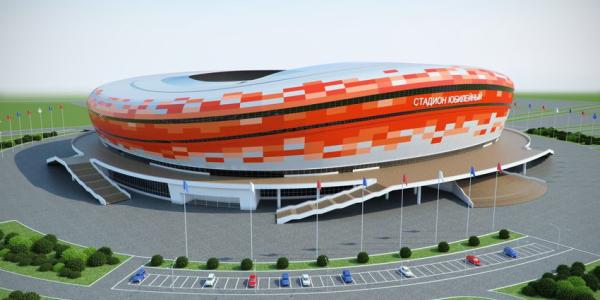 Key facts
Club: FC Mordovia Saransk | Capacity: 28,000 seats | Scheduled opening: 2014 | Status: under construction
Description
Stadion Yubileyny is the currently under construction new home of FC Mordovia Saransk. It has been selected as one of the playing venues of the 2018 World Cup.
The stadium was first proposed in early 2010, and after various redesigns the first building works began in late 2011. In the summer of 2012, works were still mainly performed on the foundations.
Stadion Yubileyni is getting built on the eastern edge of the small city of Saransk, though the distance from Saransk's principal Sovetskaya Square is only a few hundred metres.
The stadium will have a permanent capacity of 28,000 seats. For the duration of the World Cup, this will get increased to 45,000 seats.