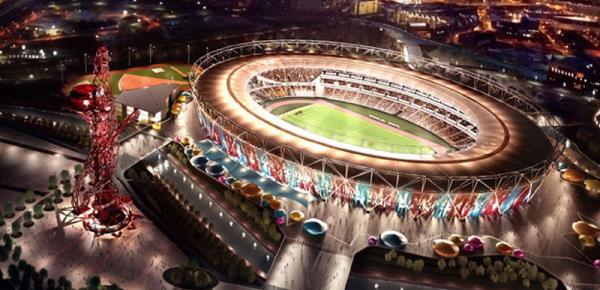 West Ham have agreed a contract to move into the London Olympic Stadium from the start of the 2016-17 season. On Friday, the club finally received confirmation of the deal that follows on a long and torturous process and saw an earlier deal collapse:
Boris Johnson, the London mayor, and West Ham's vice-chair, Karren Brady, who was negotiating the finer points of the deal with the London Legacy Development Corporation chief executive, Dennis Hone, until the early hours of Friday morning, hailed it as a "win-win deal". Brady promised fans it would "look and feel like West Ham's stadium", despite sharing it with athletics, concerts and other sports.
The deal means that the stadium will undergo several redevelopments starting after the summer that will see the entire lower tier rebuilt, a new roof installed, and capacity reduced to 54,000 seats.
Reactions to the deal were mixed, with major Johnson heralding the deal:
"This is a truly momentous milestone for London's spectacular Olympic Stadium ensuring its credible and sustainable future," said Johnson. "Through this deal with West Ham we are defying the gloomsters who predicted this landmark would become a dusty relic."
West Ham also showed delight:
Joint-Chairman David Sullivan and David Gould said: "'It's fantastic for everyone at West Ham United that at last all the Club's hard work over the past three years has paid off. Since we came to West Ham in 2010 we have had a vision to really take the club forward so West Ham United can compete on the pitch at the highest level.

"Today's decision offers us a real platform to do this and we are fully committed to making it a real success. We understand the responsibilities that come with calling the nation's iconic Olympic Stadium, which will be converted into a world-class football stadium, our new home. It is an honour we will take on with pride."
At the same time, Gould also criticised the original plans that had led to the construction of a conventional athletics stadium and had made it harder to reach a deal:
"I'm angry from a taxpayer point of view, not a West Ham point of view," he said. "It has impacted on West Ham, because the LLDC has had to negotiate a tougher deal with us. It was arrogance. It wasn't even foolhardy, it was a form of arrogance.
Others criticised the additional money tax-payers have to cough up for the next round of redevelopment works:
A London Assembly member, Andrew Boff, called for the deal to be scrapped. "It is a disgrace that another £25m from the public purse will now be used to prop up this agreement," he said, calling the stadium "a developing white elephant".