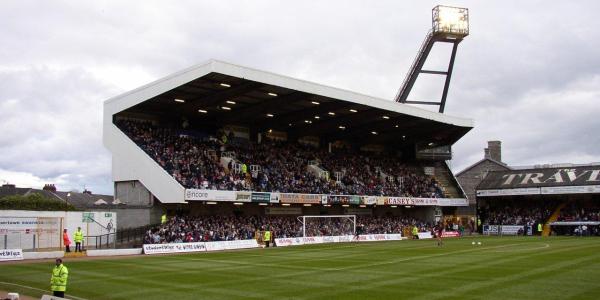 Key facts
Club: Swansea City FC | Opening: 1912 | Closing: 2005 | Final capacity: 11,700 seats
Description
Vetch Field was the home of Swansea City from when they formed until they moved to the Liberty Stadium in 2005.
The stadium was built on a piece of waste ground that had already been used by local children to play football on. Vetch, a cabbage-like vegetable, grew wildly on the ground, which led to the name of the stadium.
Vetch Field opened in 1912. It originally consisted of one covered main stand and open terraces on the other sides. The stadium got gradually developed over the next decades, mostly by adding cover to the terraces.
Vetch Field set its record attendance in 1968, when 32,796 spectators attended a fixture versus Arsenal.
In the late 1970s, Swansea started a redevelopment program which resulted in the construction of a double-decker seater-stand in place of the East terraces. Due to objections of the residents living behind the stand, it could only get constructed over two-thirds of the end.
Swansea had planned to redevelop the complete ground, but financial restrictions prevented this.
By the 2000s, Vetch Field had become significantly outdated, and even though Swansea resided in England's lower leagues at that time, plans were made for the construction of a new stadium.
Liberty Stadium opened in the summer of 2005. The last match at Vetch Field was played on the 30th of April 2005 between Swansea and Shrewsbury Town (2-1).
The site of Vetch Field had initially been destined to be turned into a community centre and housing estate, but these plans never materialised. The ground lay derelict until 2011, when it finally got demolished.