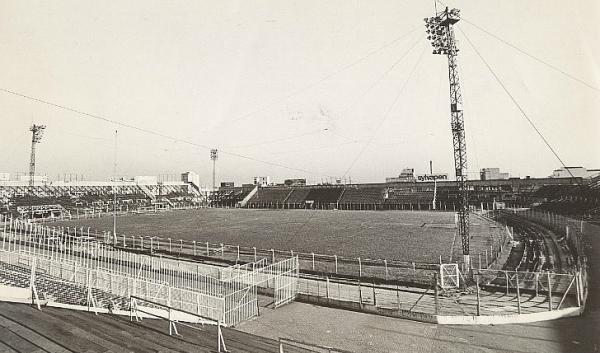 Football in Buenos Aires is a game of neighbourhoods. There are Boca Juniors from, of course, La Boca, rivals Racing and Independiente come from suburb Avellaneda, Huracán are from Parque Patricios, Vélez Sarsfield from Liniers, and All Boys from Floresta. San Lorenzo, one of the city's Big Five, are from Boeda, but that's not where they play their home matches.
San Lorenzo's present home is Estadio Pedro Bidegain, which is often referred to as El Nuevo Gasómetro. This suggests that there has been an old Gasómetro, which is indeed the case. It then won't come as a surprise that the old Gasómetro did in fact stand in Boeda, but where you could once witness clásicos, you can currently only go for grocery shopping.
What happened is that El Ciclón, as the club is popularly nicknamed, got into a spell of bad weather in the 1970s, which the local government took advantage of by evicting the club under the pretence of replacing the stadium with residential buildings. They paid San Lorenzo the measly sum of US$ 900,000, and then sold the land a few years later to French retailer Carrefour for over triple that amount.
These were Argentina's dictatorial years, and there was therefore little the club could do. They went on exile and spent fourteen years at different grounds until they finally found the means to build a new home.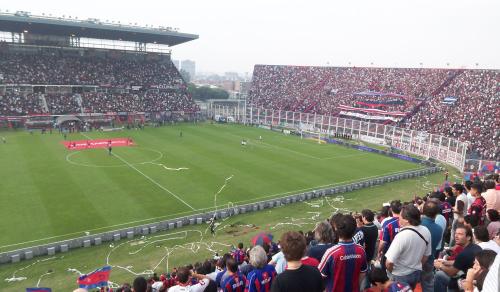 The fans, however, never warmed up to this stadium, even though it was not that far away from their original ground, only about 2 kilometres further south-west, which is not much for Buenas Aires standards.
The thing is though, that the stadium is not in Boedo but in a neighbouring area, and what's more is that the site of the new Gasómetro is not particularly pleasant with an enormous "villa", an Argentina slum, next door. That is a stark contrast with the leafy and pleasant Boedo area.
In the 2000s, however, the Argentina government started to look at these "deals" from the dictatorial years, and in 2006 approved the Ley de Restitución Histórica, which allowed illegally taken lands to be returned to their original owners.
Since then, San Lorenzo fans have sprung into action and heavily lobbied for a return to their old home. It took many more years though for the case of the club to be heard, but this moment finally arrived on the 15th of November when the city's legislature decided unanimously in their favour.
The legislature had secretly put their vote forward by a week to prevent thousands of El Ciclón hinchas flocking to their buildings, but as soon as the news broke out they arrived anyway.
While nothing is ever 100% sure in Argentina, it seems that the ruling is pretty much a done deal and there is little possibility for Carrefour to appeal. The supermarket chain now has 6 months to reach a deal with San Lorenzo, but if non is reached, this means they have to move away and hand over the land to the club. That is, if San Lorenzo coughs up AR$ 94 million (app. US$ 20 million) as compensation.
This is the first of what will be several struggles for a club with an al most empty bank account, but one they are likely to achieve. They have started a collection among fans, including Hollywood actor Viggo Mortensen, and stated to have already raised half of what they need.
The next step though, is going to be more difficult, which is building a new stadium. This will involve a significantly higher investment, potentially around U$ 100 million, and raising this will be a much bigger challenge than the first US$ 20 million. Some have suggested to lift parts of the Nuevo Gasómetro to Boedo to restrain costs. Commercial development is also an option, though space is limited.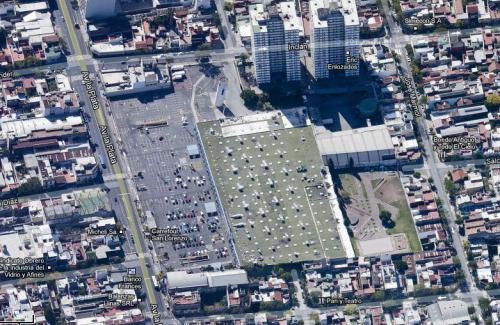 What's more, local residents are not particularly in favour of a return of the club. While often long-time fans, they fear the nuisances of a biweekly match that attracts tens of thousands of supporters, which includes fans hanging around and peeing in the streets, blocked traffic, and the occasional outbreak of violence. It can also result in a decreased value of their houses.
Voices have therefore gone up to combine the return of the club with an active community program that will counterbalance some of the negative aspects.
San Lorenzo's president Matías Lammens has expressed his desire to have a new stadium ready in 2016, which has the added symbolism of being a century after the old Gasómetro opened. This seems very optimistic, and likely too much so, but at least for now San Lorenzo's dream to return to their home soil has gotten a lot closer to reality.
Photo credits: El Nuevo Gasómetro – Flickr user José Luis Merizalde Alcívar