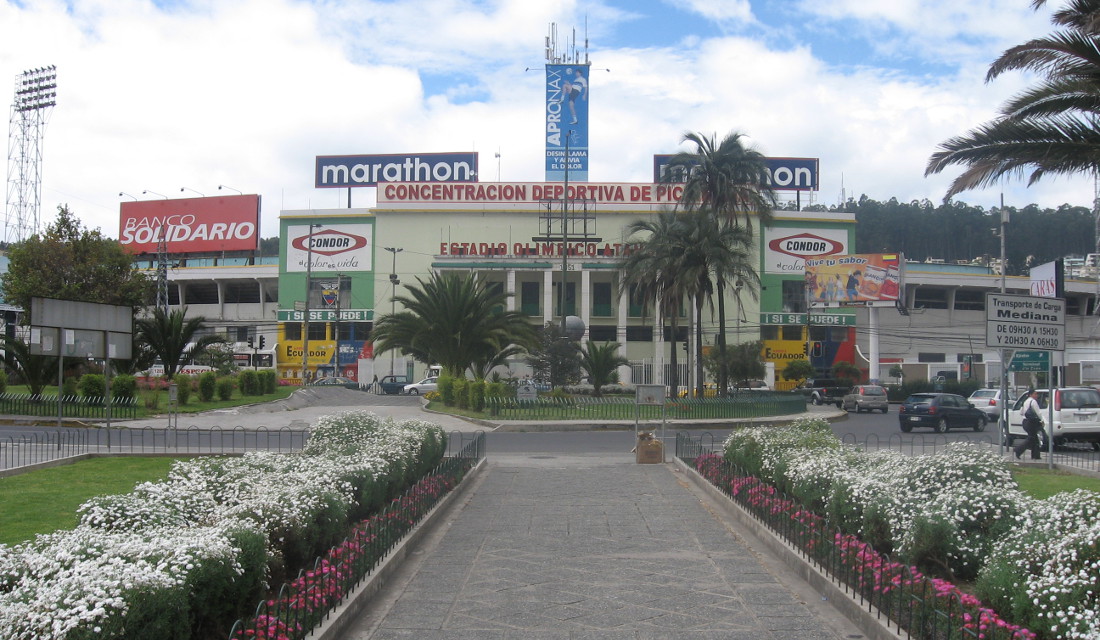 Key facts
Clubs: Deportivo Quito, El Nacional & Universidad Catolica | Opening: 1951 | Capacity: 35,742 seats
History and description
Estadio Olímpico Atahualpa was built in 1948 by the city of Quito. Construction took three years, and the stadium officially opened on 25 November 1951.
Estadio Olimpico Atahualpa got further expanded in 1977 and underwent several refurbishments over the years, though its basic shape has remained very much the same.
The stadium can be rented by any club or association, and has therefore been used by many of the city's clubs. It was initially also the regular home of Liga de Quito, but the club moved out to the new club-owned Casa Blanca in 1997. El Nacional has plans to build their own club-owned stadium.
Estadio Olimpico Atahualpa is also the standard playing venue of the Ecuadorian national team.
In 2012, the city of Quito announced plans for a renovation of the stadium, starting with a study to investigate the possibilities.
In the meantime, they already performed some smaller refurbishments, which included the numbering of seats (on the concrete benches), hereby reducing capacity from over 40,000 to 35,742 seats.
How to get Estadio Olimpico Atahualpa
Estadio Olímpico Atahualpa is located toward the north of the city of Quito in one of its more upscale areas. Right opposite the stadium lies luxury shopping mall Quicentro.
The stadium is situated about 7 kilometres north of Quito's historic centre, and about 3 kilometres north of the La Mariscal nightlife area.
From both areas, the stadium is easily reached with Quito's fixed lane Ecovia bus system (bright-red buses) that run north-south along the Avenida 6 de Diciembre (or Highland Rd in the historic centre). Take the bus in northern direction and get off at stop Estadio.
Address: Av. 6 de Diciembre S/N y Naciones Unidas, Quito
Tickets
Tickets for both Deportivo Quito and El Nacional matches can be bought on the day of the match at the stadium.
Tickets typically cost either US$5.00 for general admission (General), or US$10.00 for the main stand (Tribuna).
Deportivo Quito raises prices for high-profile matches to US$ 8.00 and US$ 20.00, whereas El Nacional does this to US$ 7.00 and US$15.00.
Photos of Estadio Olimpico Atahualpa
Relevant Internet links
Deportivoquito.com – Official website of Deportivo Quito.
Elnacional.ec – Official website of El Nacional.
Quito.com.ec – Official tourist guide for the city of Quito.