Nelson Mandela Bay Stadium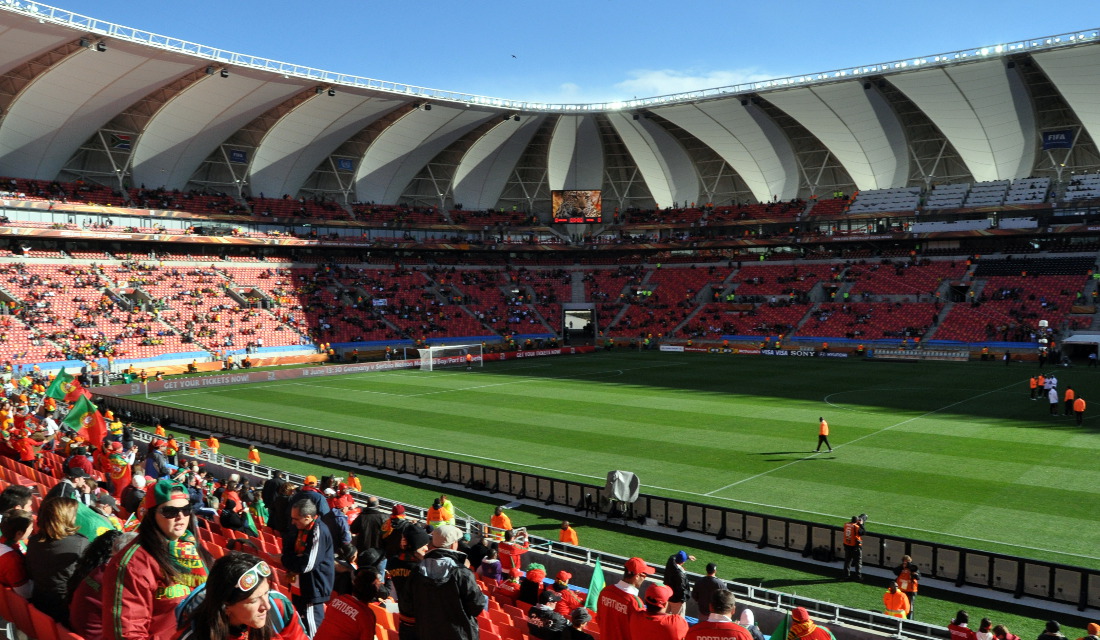 Key facts
Club: Chippa United FC | Opening: 2009 | Capacity: 46,000 seats
History and description
Nelson Mandela Bay Stadium, often abbreviated to NMB Stadium, was built to serve as one of the ten playing venues of the 2010 World Cup.
The stadium officially opened on 7 June 2009. The stadium came at a cost of 2 billion Rand. It was designed to depict the protea, South Africa's national flower.
During the 2010 World Cup, Nelson Mandela Bay Stadium hosted five first-round group matches, one round of 16 match, the quarter-final between Netherlands and Brazil (2-1) and the match for third place between Germany and Uruguay (3-2).
Following its opening, the stadium has been the home of rugby union side Easter Province Kings, who were later joined by the Southern Kings. In 2014, following Chippa United's relocation from Cape Town to Port Elizabeth, the stadium also became a regular host of football matches.
How to get to Nelson Mandela Bay Stadium
Nelson Mandela Bay Stadium is located in the north of Port Elizabeth at about 3 kilometres from Port Elizabeth's city centre. It lies less than a kilometre inland from the coast, but not at an attractive stretch with beaches, which instead lie mostly south of the city.
Address: 70 Prince Alfred Road, North End, Port Elizabeth
Chippa United Tickets
Tickets for Chippa United games can be bought online through Ticketpro, at the Ticketpro ticket office at Nelson Mandela Bay Stadium, or at any of the other Ticketpro sales outlets.
Other conveniently located Ticketpro outlets include the Kings Connection Store at the Boardwalk Hotel at the Summerstrand beach area, the St Georges Cricket Stadium ticket office, the Edgar's store at Govan Mbeki Avenue in Port Elizabeth's city centre and at most large shopping malls in Port Elizabeth and surroundings.
Expect to pay R$ 20.00 for a ticket for a regular match and R$ 40.00 for a high-profile match.
Chippa United may at times play lower-profile matches at other smaller grounds.
Photos of Nelson Mandela Bay Stadium
Useful websites
Chippaunitedfc.co.za – Official website of Chippa United FC.
Nmbt.co.za – Nelson Mandela Bay tourist information.