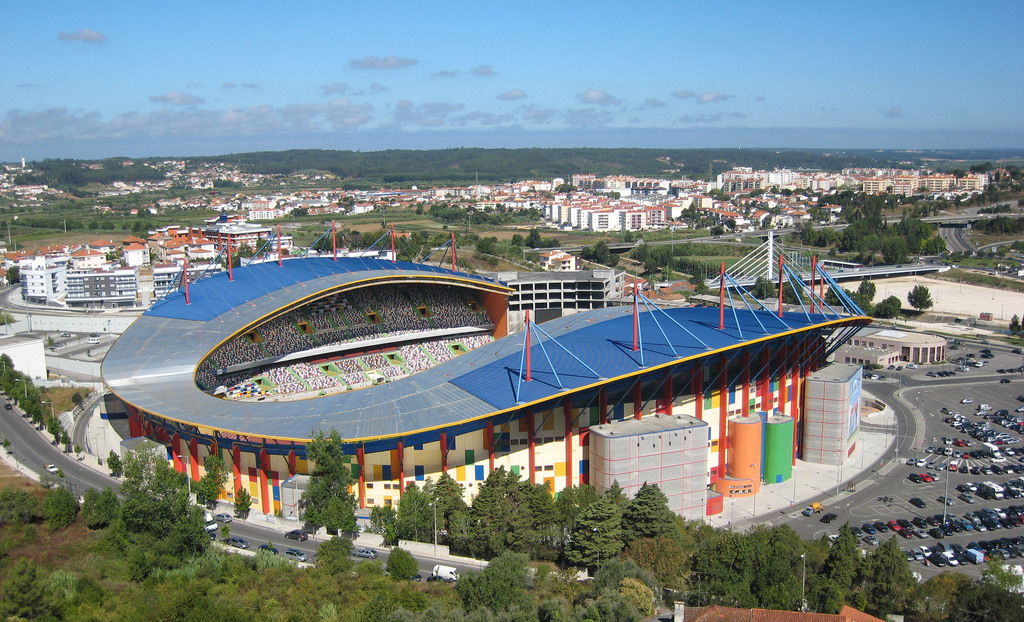 Key facts
Club: none | Opening: 2003 | Capacity: 23,164 seats
History and description
Estádio Municipal de Leiria – Dr. Magalhães Pessoa was built to serve as one of the playing venues of Euro 2004. It got named after former Leiria mayor Dr. Magalhães Pessoa, who had presided over the construction of the old stadium that had stood at the same site.
Architect of the stadium was Tomás Taviera, also responsible for the designs of Estádio José Alvalade and Estádio Municipal de Aveiro.
Estadio Municipal de Leiria officially opened on 19 November 2003 with a friendly match between Portugal and Kuwait (8-0). During the European Championships it hosted two group matches.
After the European Championships one of the ends got demolished, which lowered capacity from 30,000 to its current amount of just over 23,000.
Estadio Municipal de Leiria was from 2004 to 2011 the home of UD Leiria. However, due to the high rental costs and the club's low attendances, it decided to move out to a smaller stadium.
The stadium has been a major financial burden for the city of Leiria, owner of the stadium, resulting in voices going up for the demolition of the stadium, though at the moment no concrete plans exist yet.
How to get to Estadio Municipal de Leiria
Estadio Municipal de Leiria is located just north of the centre of the small city of Leiria. The walk from the centre to the stadium will take just 10 minutes.
The train station, which is only served by regional trains, lies almost 2 kilometres north-west of the stadium, at the edge of the city.
Address: Arrabalde d'Aquém, 2400-137 Leiria
Photos of Estadio Municipal de Leiria
Relevant Internet links
Leirisport.pt – Official website of Estadio Municipal de Leiria.
Leiriafatima.pt – Tourism portal of the Leiria-Fátima area.