Manchester City contemplate Etihad expansion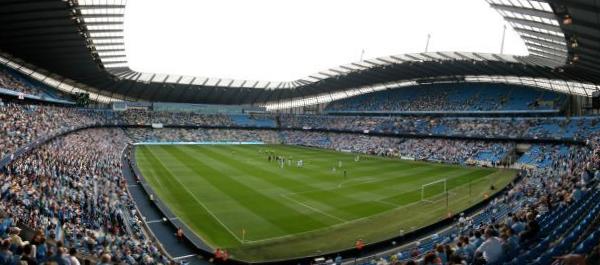 Manchester City appears to be considering expanding the Etihad Stadium with an extra tier to the Family and South Stand. This has become clear from a survey the club has sent out to its fans.
The survey, which was sent by email, starts like this:
Dear Supporter

Manchester City Football Club is conducting research relating to potential new seating offerings at the Etihad Stadium. It is possible that some stadium design planning might be required, however prior to any such plans being considered, the Club is surveying supporters and customers. This would ensure that any key decisions relating to future seating options would meet the needs, desires and budgets of Manchester City supporters in the Etihad Stadium.

This survey is intended to gauge the interest of current Manchester City ticket and hospitality purchasers in various potential season ticket options and concepts. Please keep in mind that any images, package descriptions and prices in this survey are preliminary and hypothetical, and often based on other concepts that have recently been implemented in other stadiums around the world.
The survey then goes on to gauge the interest of fans for the additional sections, and how much they would be willing to pay for a seat in the new areas.
The survey not only deals with an expansion though, but also makes suggestions for upgrades of existing sections (e.g. adding sports bars to the concourses), and asks how much more fans would be willing to fork out for these improvements.
The suggestions for upgrades are illustrated with photos of other European stadium such as the Emirates Stadium and Allianz Arena, as well as various American stadiums and arenas.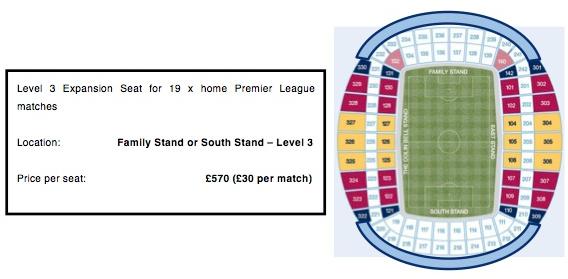 The Family and South Stand are the two stands behind the goals and an expansion would basically involve extending the existing third tiers at the sides over the complete stadium. Works will therefore be relatively straightforward and cause little nuisance.
The Etihad Stadium currently counts 48,000 seats, and an expansion will likely raise capacity in the direction of 60,000. It is also clear that the club wishes to transform various regular sections into so-called premium seating and thus raise matchday revenue closer to the levels of their neighbours and the London clubs. Presumably, the club wishes to relocate part of the fans currently seated in these areas to the new ones (at least, the ones that do not want to pay more).
Manchester City has not made any official announcements on a possible expansion.
(Source: Mancityfans.net and Skyscrapercity. Survey image from Skyscrapercity user DiscoSteve.)
(Photo: © LiamUK at en.wikipedia)