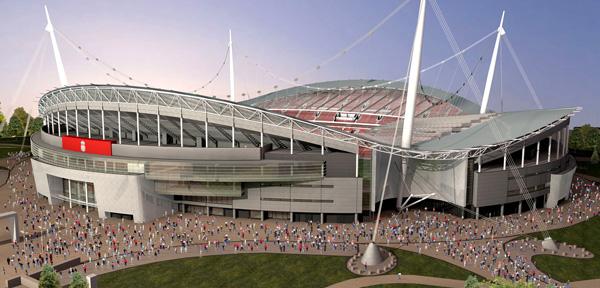 Liverpool FC took a step back and forwards at the same time when it decided to proceed with its 9-year-old plans for a new stadium, reports the Telegraph.
Even though current American owners Fenway Sports Group had earlier indicated to prefer a redevelopment of Anfield, they now seem to be moving towards building a new stadium at nearby Stanley Park, continuing a process the club started more than a decade ago.
However, instead of reverting back to the more recent plans of former owners Hicks and Gillett, who had grand plans for a £400-million state-of-the-art stadium, the club has instead opted for the cheaper plans that were presented in 2003 and have a price tag of about £300 million.
Apart from the price, another advantage of those plans is that the club will not have to get a planning permission, as this was already granted in 2004, hereby possibly speeding up the process.
That said, the club still needs to secure financing for the project, of which half will have to be attracted from external resources, and which will surely include a naming rights deal, no easy feat considering the current economic situation and possible competition of new Tottenham and Chelsea stadiums.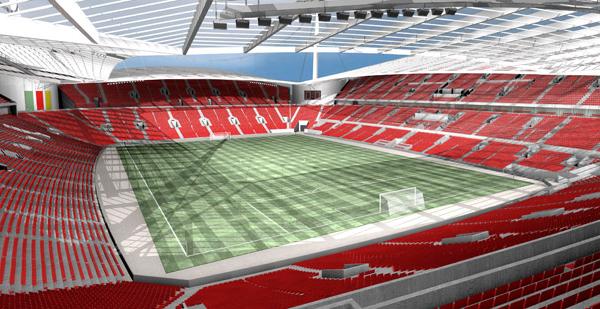 The 2003 plans, inspired by the Millennium Stadium, were developed by architects AFL, and aim for a capacity of 60,000, about 15,000 more than the current Anfield. The plans, being almost a decade old, will require some updates, but these will likely primarily involve the interior of the stadium as any changes will be limited to the measurements laid down in the planning permission.
Construction is however no done deal yet, as the club is still said to consider the option of redeveloping Anfield, and nothing in terms of a timeline has been provided yet.
Photos: © AFL Architects