Estadio Ingeniero Hilario Sánchez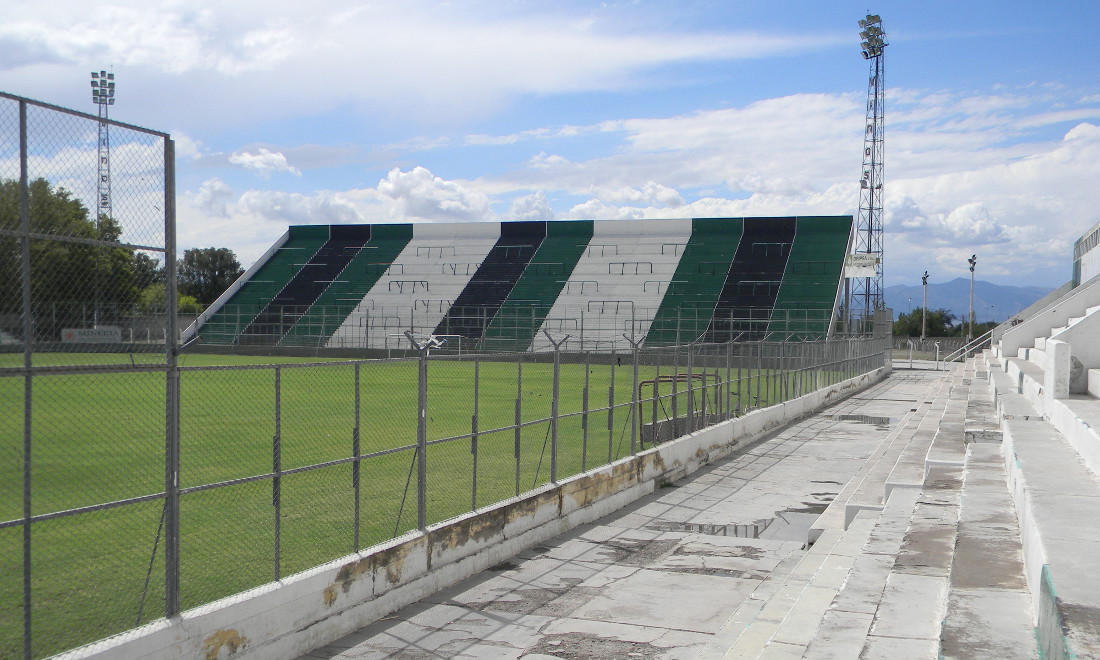 Key facts
Club: CA San Martín de San Juan | Opening: 1951 | Capacity: 19,000
History and description
Estadio Ingeniero Hilario Sánchez officially opened on 9 September 1951. Back then, it was just a small ground only consisting of wooden stands.
Under the leaderschip of club President Hilario Sánchez in the 1970s and 1980s, San Martín expanded as a club, which included the construction of new concrete stands.
Hilario Sánchez died in 1987, and 6 months later the stadium was named in his honour, though it temporary changed names again between 1995 and 2006.
When San Martín promoted to the Primera Divsión in 2007, the stadium could hold just 12,000 people. In only one month, and in time before the start of the new season, a new terrace was built that could hold 8,000 fans. At the same time the other stands and interior of the stadium got extensively refurbished.
How to get to Estadio Hilario Sanchez
Estadio Ingeniero Hilario Sánchez is located toward the north of the city of San Juan, just within the ring road that circles the central parts of the city.
The stadium is situated slightly under 2 kilometres north of the main square of the city, Plaza 25 de May, and can be reached by following Mendoza street north. The walk will take about 20 to 30 minutes.
Address: Mendoza Norte 1164, CP 5400, San Juan
San Martin Tickets
Tickets for San Martín de San Juan games can be bought at the stadium from one or two days before the match. Tickets are also available on the gate before the start of the match.
Tickets cost either AR$60.00 for the terraces, AR$100.00 for the lower parts of the long sides, or AR$150.00 for the upper parts of the long sides.
In 2011, the new city-owned Estadio del Bicentenario opened in San Juan, a larger and more modern stadium than Estadio Hilario Sanchez. San Martin, however, has kept playing at Estadio Hilario Sanchez, that it owns, and only plays the occasional high-profile match (e.g. Boca) at the larger Bicentenario.
Photos of Estadio Hilario Sanchez
Estadio Hilario Sanchez on Instagram
Relevant Internet links
Soyverdinegro.com.ar – Official website of CA San Martín de San Juan.