Cruijff promises Chivas will prosper on natural grass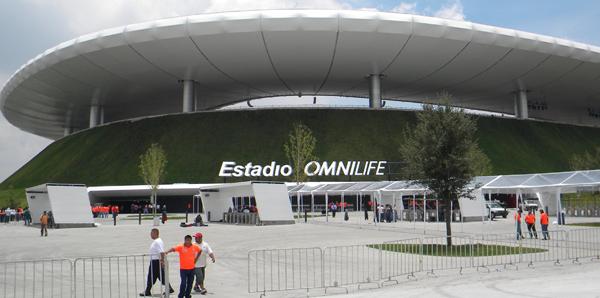 Johan Cruijff is increasingly leaving his mark on Mexican club Club Deportivo Guadalajara, more commonly known as Chivas. The Dutch legend was hired in February to serve as the sports adviser of the club, and, after first changing the coaching staff, has now convinced the leadership of the club to change the artificial pitch of Estadio Omnilife to a natural one.
Estadio Omnilife is the sparkling new arena of the Chivas, opened in 2010, and being able to hold almost 50,000 spectators. The stadium was equipped with an artificial pitch, an investment of about $1 million, and though the pitch has served for almost two seasons, discarding the pitch will still mean a significant financial loss.
According to Cruijff, though, it wasn't hard to convince the Chivas directors of the need to do so, adding that "their affection for the team to go the extra mile, has them make the best possible decisions in all aspects."
There were no real complaints about the artificial pitch though, apart from the traditionalist fans of course, and Cruijff acknowledges that his preference for natural grass mainly results from his general football philosophy.  In a statement he remarked that "playing at grass is not only the surface you touch, but it is all it encompasses, a natural thing, and we think that everything that is natural is the best."
He did add though that hew wasn't particularly against artificial surfaces, stating that he thinks that these can be excellent solutions for places where there is a lot of cold or rain. But at the same time noting that the football that he wants to play deserves "a special pitch on which it is a joy to play football."
Photo: © Juan Olivas