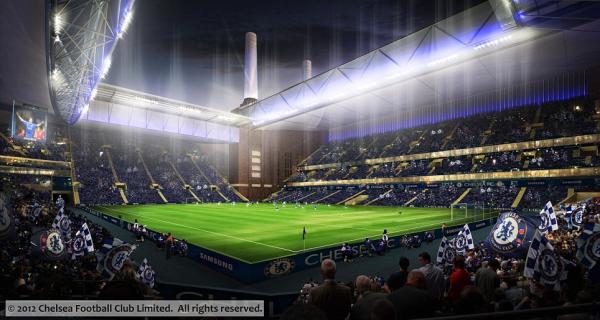 While their bid for the Battersea Station site has already failed, Chelsea has decided to still release the images of the plans they had for their new stadium.
The images appear at Chelsea's official website accompanied by a statement, which includes the following with regards to the design:
The design would integrate the stadium with the power station in a sensitive, unique and powerful way, with all significant historical aspects of the power station to be retained. In creating an iconic world-class stadium we would preserve the four chimneys and wash towers along with the historically significant west turbine hall and control room, all to be restored and retained in their original locations.
The plans are generally thought to have aimed for a capacity of 60,000 seats.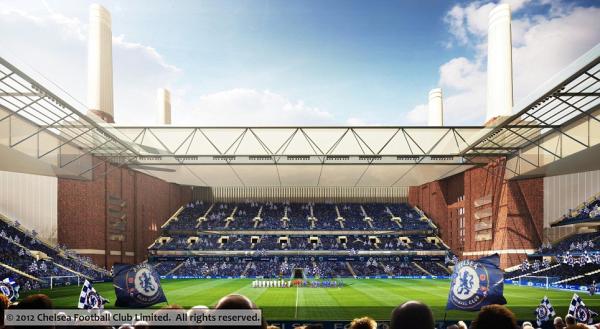 The reason why Chelsea has decided to release the images is unknown, though the club specifically states that it is currently not negotiating with the seller of the site, nor have information about the negotiations that are currently going on between the seller and the preferred Malaysian consortium.
At about the same time Liverpool fansite The Anfield Wrap published an email of Liverpool owner John W Henry, in which he explains the rationale of the Liverpool leadership in their new stadium debate.
Henry's main point evolves around how difficult it is to build a 60,000-seater stadium without public money. He argues that it is almost impossible to do this without significantly raising ticket prices, in particular by adding premium seating. He furthermore doubts whether it is possible to do this in a city such as Liverpool, in contrast to the larger and wealthier London.
In his email he presents some very interesting figures on the annual matchday revenue and revenue per seat of England's six largest clubs. These show that there is a significant gap in revenue per seat between Man United, Arsenal and Chelsea on the one hand, and that of Liverpool, Newcastle and Man City on the other.
In the Chelsea case it is therefore striking that they already have the highest revenue per seats of all English clubs, and one wonders if they can increase revenue per seat even further at a new stadium. If not, it will be hard to see how the stadium can be paid for if not out of the pockets of Roman Abramovich.
© Photos: all drawings above are the property of Chelsea Football Club Limited.